Best Parking Mode Dash Cams
Discover Our Best Dash Cams of the Year
Best Parking Mode Dash Cam: Thinkware F800 Pro
Parking mode recording is hugely important for the protection of your vehicle. Primarily found only in the top dash cams, this feature provides an around-the-clock video surveillance for your vehicle.
Since BlackboxMyCar started, this parking mode recording feature was a main focus every time we introduced a new product to our lineup. This is what really set apart the premium dash cams, as they would offer a complete protection package rather than just record when the car is up and running.
We have compiled our top recommendations for the best parking mode recording dash cam below. If you have any questions, please contact our product experts. They are here to help.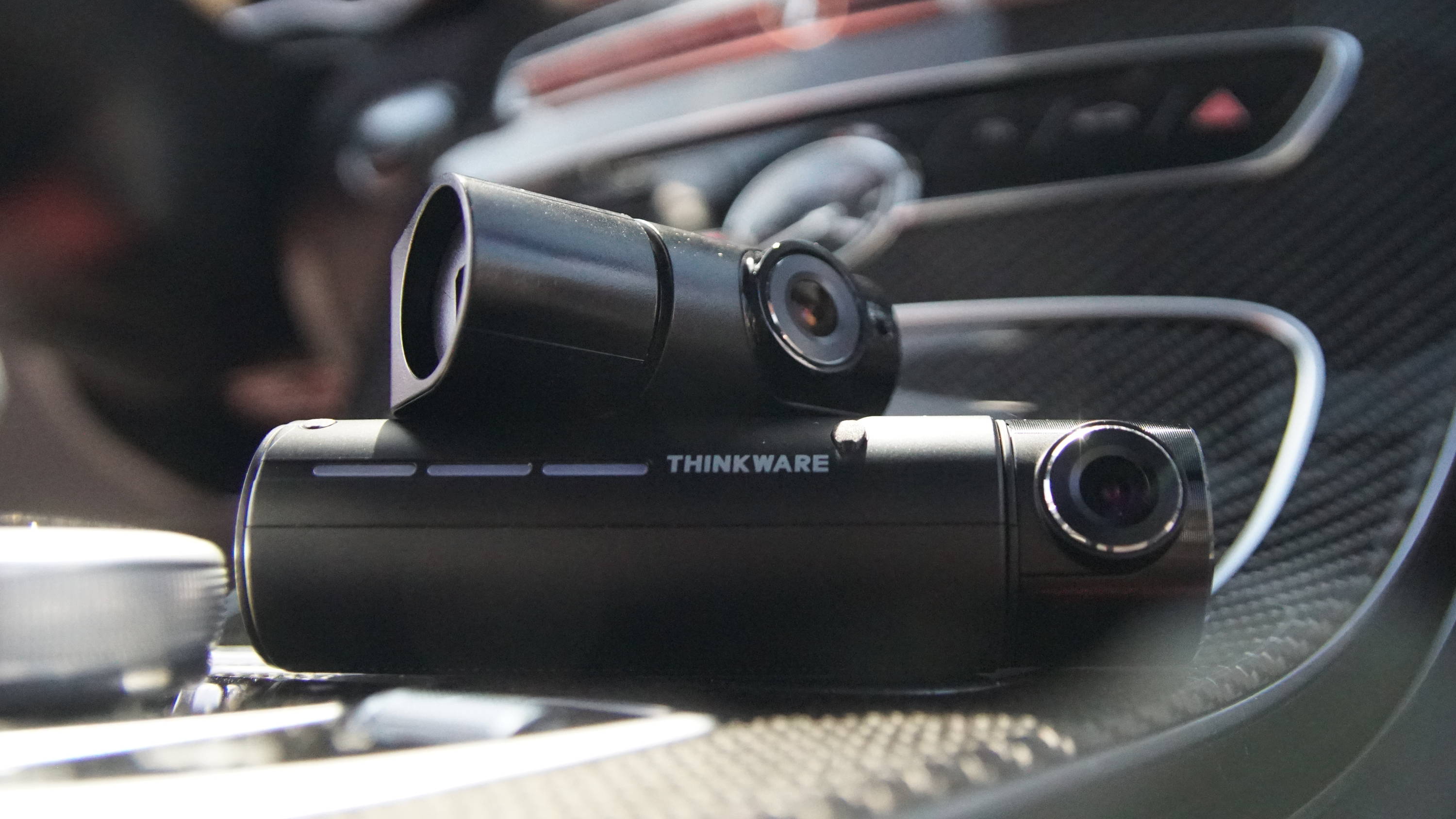 Experience the Thinkware F800 Pro, the best parking mode dash cam of 2019.
The Flagship Dash Cam from Thinkware
The best parking mode recording dash cam that we carry is the Thinkware F800 Pro. This unit is the flagship product from Thinkware, one of the largest dash cam manufacturers in the world.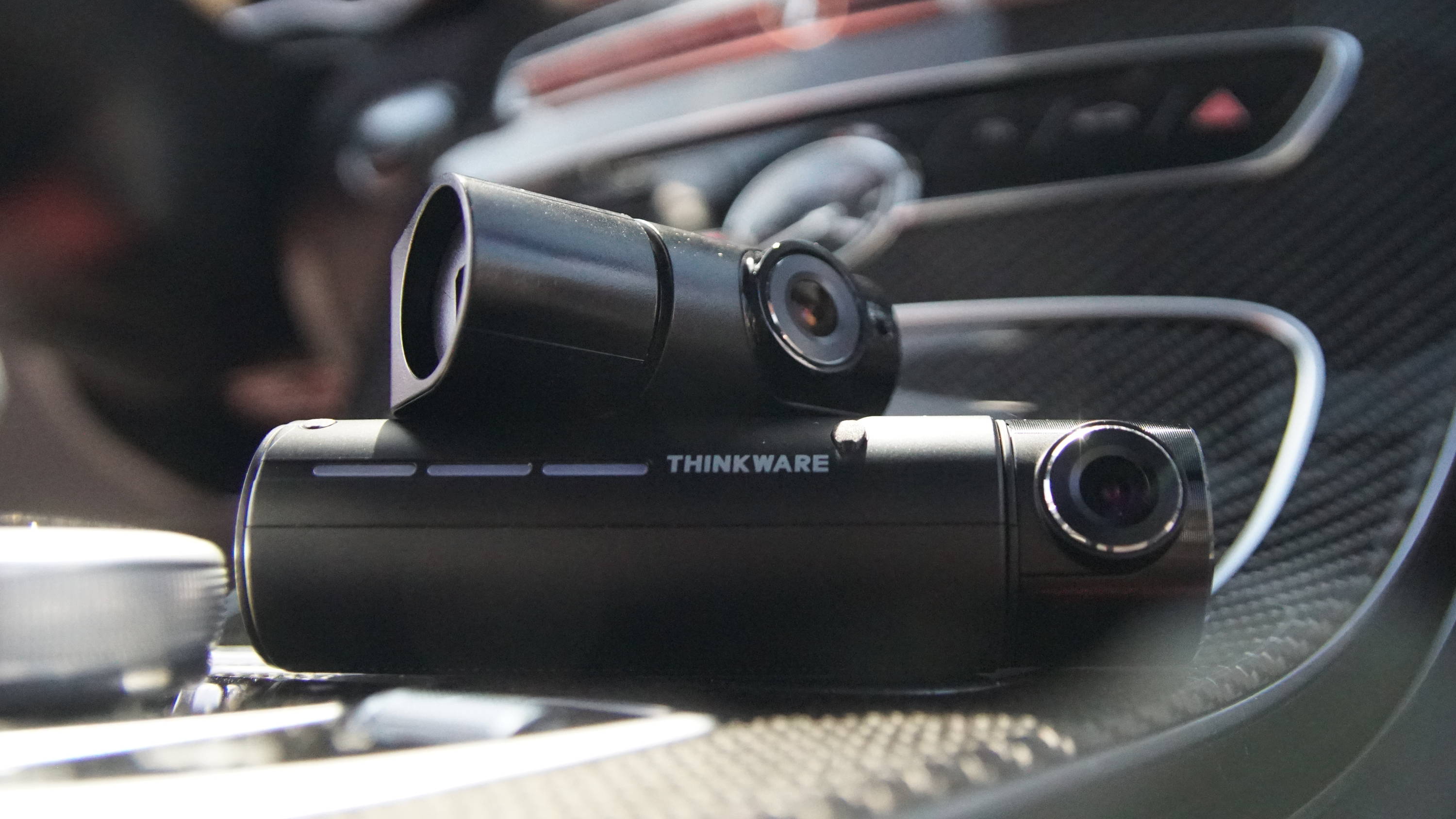 Excellent Day & Night Time Video Quality
The F800 Pro has excellent day time and night time video quality so that details are recorded without issue. The unit has a true buffered parking mode recording with motion and impact detection, meaning that it will capture the previous 5-10 seconds of footage that lead up to a motion or impact triggered event. For example, if someone walks by your vehicle, the dash cam will be able to save the previous 5-10 seconds of footage before this as well as the entirety of what happens after. If your vehicle is involved in a hit-and-run, the same thing will occur when the dash cam senses an impact based on its built-in g-sensor.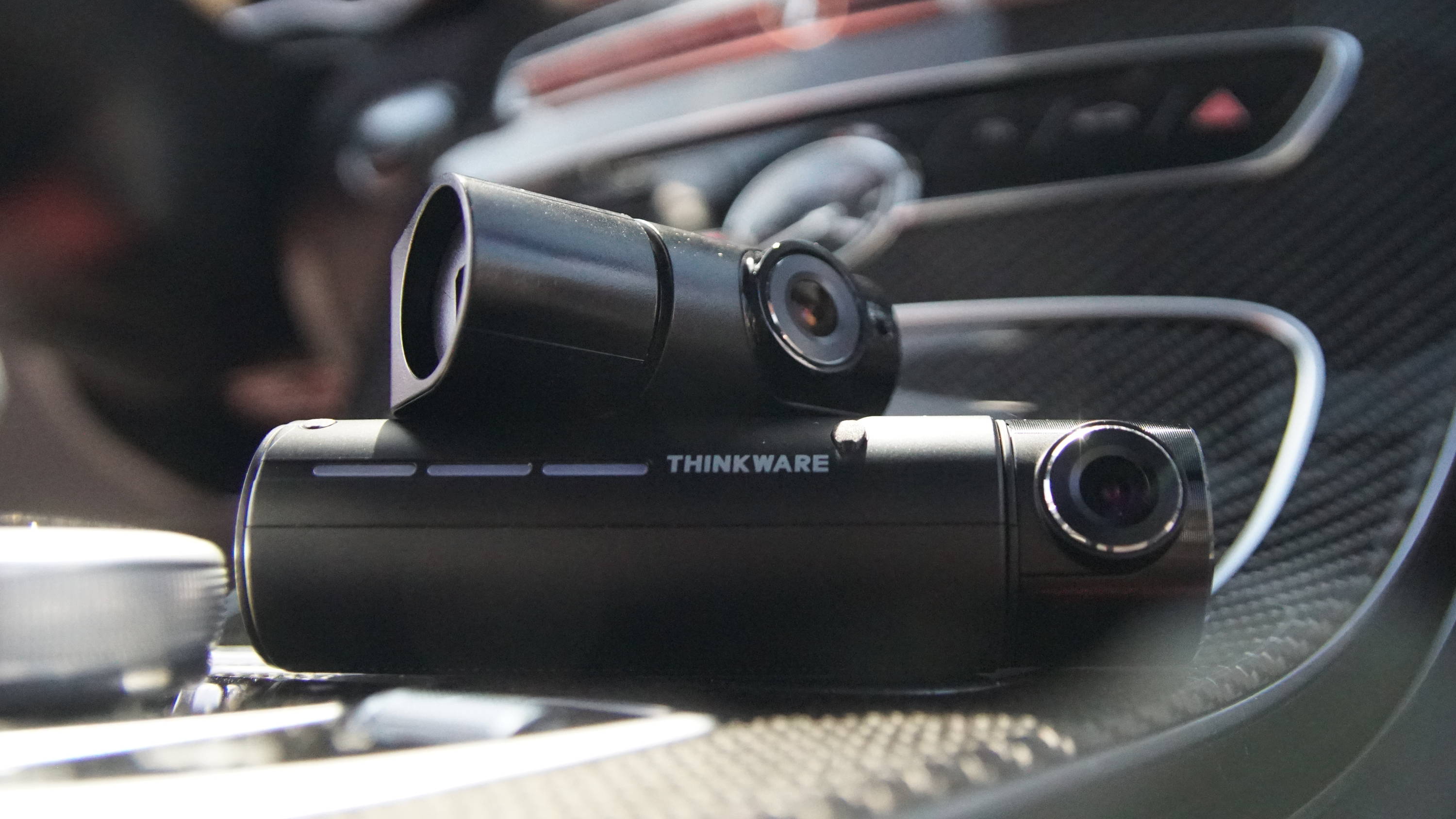 Memory Partition Features
What's more, the Thinkware F800 Pro has memory partitioning, meaning that only the same kind of files can overwrite themselves. For example, video files marked as motion (IE. someone walks by, a vehicle drives by, etc.) can only be overwritten by other motion files. Video files marked as event/impact (IE. something hits your vehicle) can only be overwritten by other event/impact files. The memory partitioning for the F800 Pro can also be set up so that the dash cam dedicates more room to either of these files, as well. All of these features translate to much more security and assurance that important footage will be saved and not overwritten.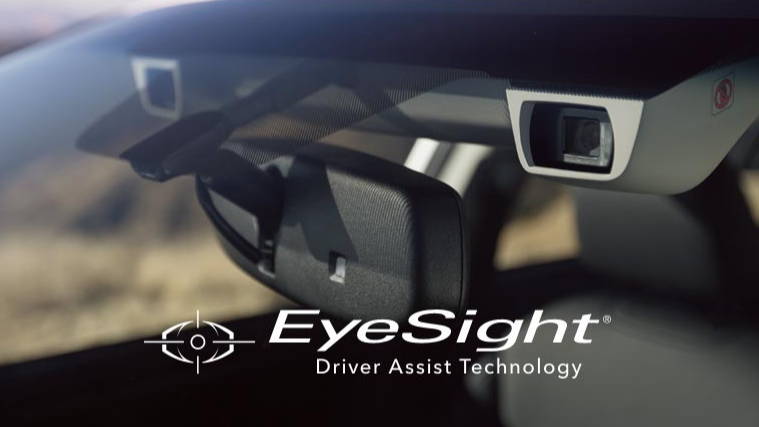 While many new vehicles offer sensor technology (like the Subaru EyeSight) for rain detection and ADAS, dash cams will not interfere with these sensors as they are mounted against your windshield and points outwards.
Many new vehicles have complicated sensors near the stem of the rearview mirror, responsible for things such as rain detection, advanced drivers-assistance system, etc. One specific question we get all the time is if a dash cam will interfere with these sensors, especially for the Subaru Eyesight.
The answer is no, as these dash cams simply aren't in the way of these sensors that are mounted directly against the windshield and pointed outwards. Even if this is still a concern, simply move the dash cam to another area on the windshield and everything will work just as fine.
When putting on an adhesive mount, which almost all dash cams use, the windshield should be thoroughly cleaned with a window cleaner. Ensure the area is wiped dry and at room temperature (not too cold and definitely not under direct sunlight) before applying the adhesive.
Once complete, press your hands against the mount and add pressure for about 10 seconds to secure the adhesive against the glass. This ensures the adhesive is properly bonded to the windshield and remains secure against vibrations. The same instructions apply for dash cams that use suction cup mounts. The adhesives for these mounts, as well as for suction cups, work the best only on glass surfaces. Mounting onto other materials in the vehicle such as plastic, leather or alcantara will likely result in a weak and insecure hold.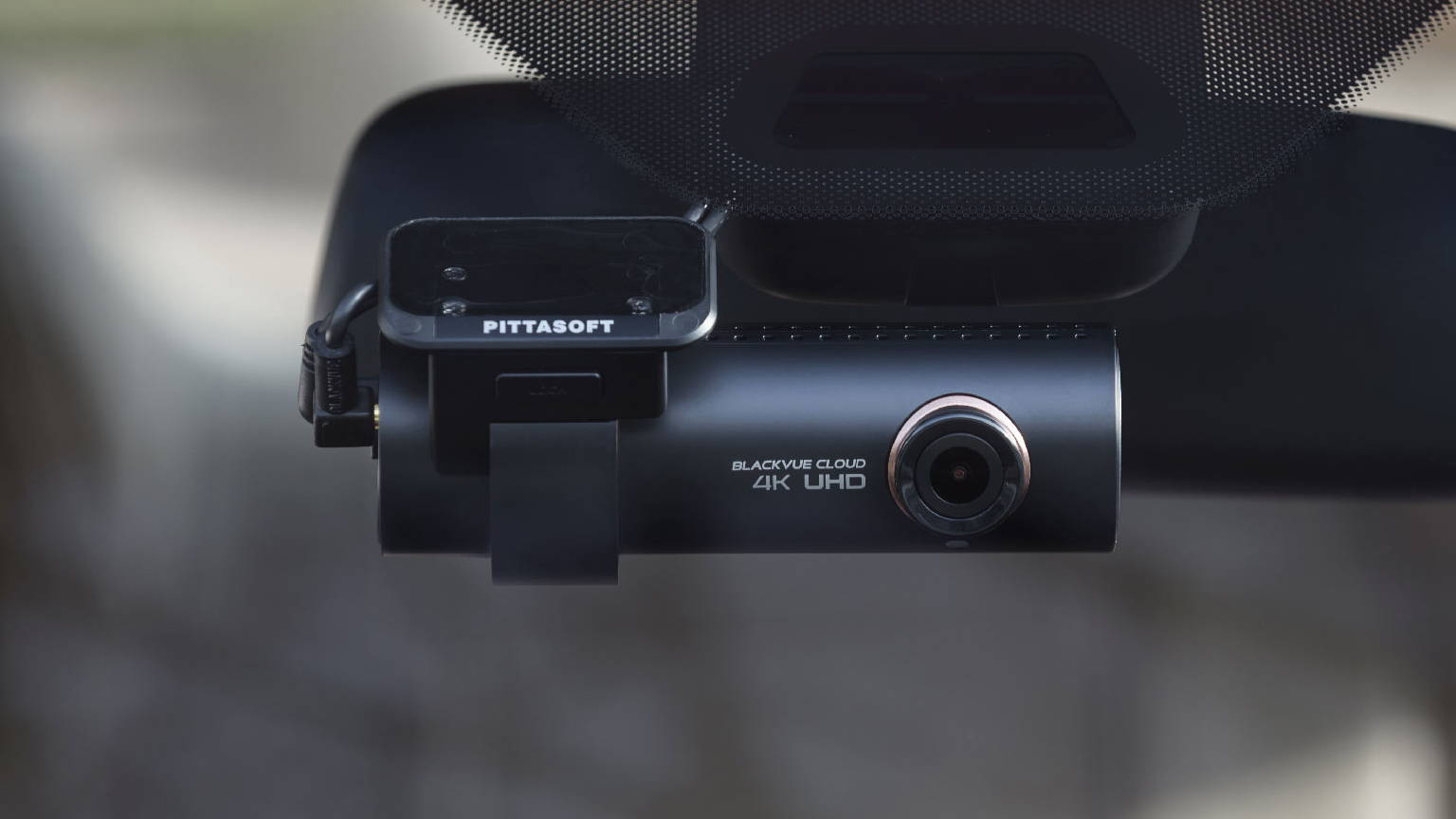 When applying your adhesive tape, ensure the area is wiped dry and at room temperature (not too cold and definitely not under direct sunlight) before applying.
Use a Prying Tool & Blowdryer
Removing a dash cam is often trickier than mounting it on the windshield. This is because the adhesive on the mount is very strong and can almost be impossible to remove with just your fingers.
We recommend using a prying tool (one may have been included with your dash cam) to slowly loosen the adhesive.
The best method, however, is to use a blowdryer. Aim the blowdryer from the outside of the vehicle (inside is ok as well) against the adhesive. Just 5 to 10 seconds should do, then slowly wiggle the mount back and forth - the adhesive should be a lot looser since the glue is heated up and softened. Feel free to use a prying tool here or the blowdryer again if the heat isn't sufficient the first time.
Explore Our eLearning Guides

---
Not to fret, our in-house product experts are here to help. We have spent years curating helpful content and video guides, helping customers with their dash cams, but we understand that we can always do better. Contact us using the form below and we'll get back to you as soon as we can. We love what we do, because we're here to help you make the most informed purchasing decision.