Thinkware X1000 2K QHD Dual Channel Dash Cam
Best Price Guaranteed or We'll Match it
Order the Thinkware X1000 today and receive a free 16GB microSD Card.
The Thinkware X1000 is the North American-version of the Korean-specific QXD5000. The image quality is the same, but the X1000 is GPS module-compatible and supports Advanced Driver Assistance System (ADAS) and speed/location tracking.
X1000 offers date and time data, but the system uses Korean UTC. The ability to set local time and date will be released via a firmware updated later this summer.

DriveX is a QXD5000-specific feature and is not available on the X1000.
Thinkware X1000 2K QHD Dual-Channel Dash Cam

Super Night Vision 3.0 meets Ultra Low Power Parking Mode. QHD Lens Technology, with industry-best night time footage quality and up to 576 hours of parking mode coverage, the Thinkware X1000 is a step above the rest.
Optimized 2K QHD Front and Rear

Both the front and rear cameras are fitted with the Sony STARVIS IMX335 5.14MP sensor to capture 156° of crystal clear video in 2K QHD at 30FPS.
The X1000 provides the best camera quality through lens optimization that accounts for tinted windows and the angle of the windshield. Distortion is corrected by Thinkware's Dewarp image processing technology.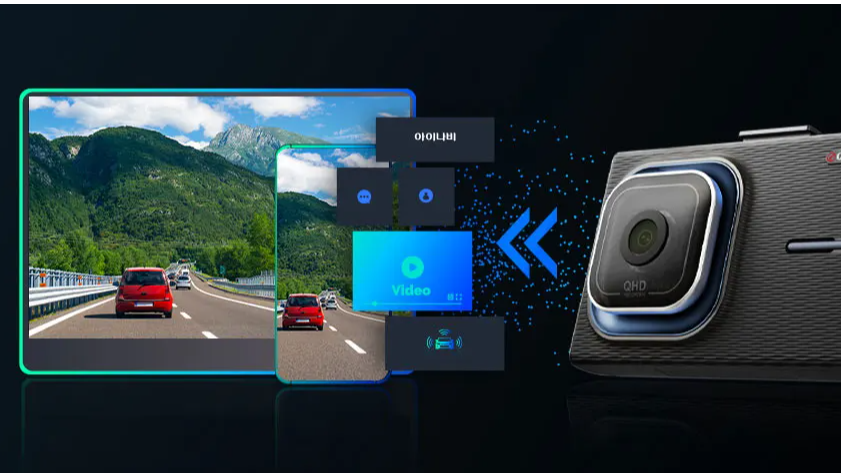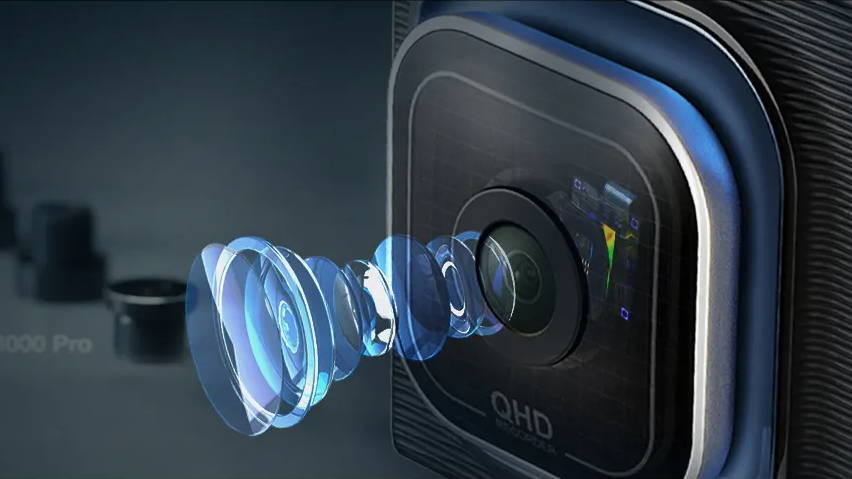 Top Notch Quality with Super Night Vision 3.0

Integrated in the front lens is a blue filter that is found in flagship smartphone cameras. The blue filter adjusts the amount of light on the fly to ensure sharper, cleaner images in different light situations.
The X1000 night recording capabilities goes beyond the existing night vision technologies, and improves the noise reduction in low-light situations compared to previous Thinkware models.
Ultra Low Power Parking Mode

By only providing minimal power to essential components while in Parking Surveillance mode, Thinkware's proprietary Energy Saving 2.0 technology allows the X1000 to remain on standby for about 576 hours*, or 24 days, while the vehicle's ignition is off.
Free Thinkware Hardwiring Kit included to unlock parking surveillance out-of-the-box.
*Based on Thinkware's BAB-50 Dash Cam Battery Pack.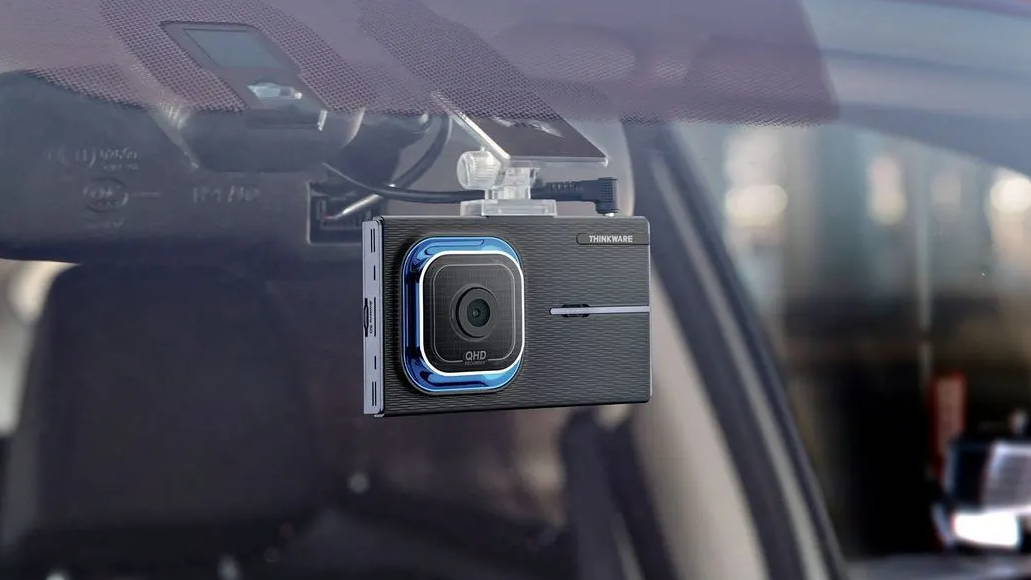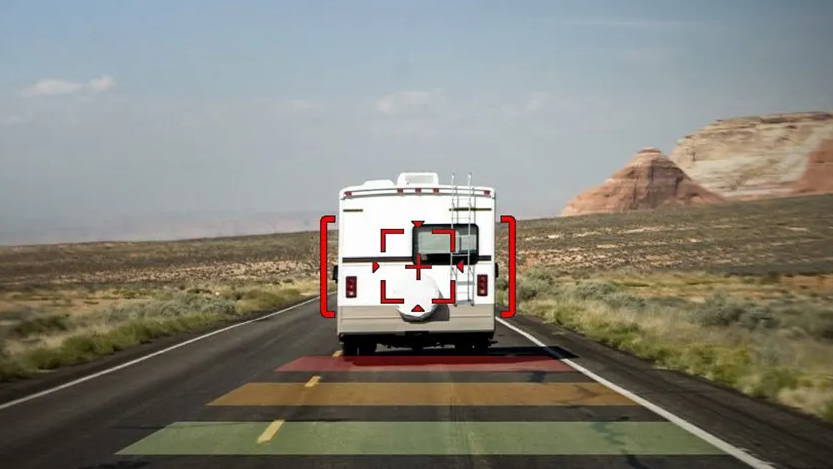 *Optional GPS antenna required for ADAS and Driving Data Tracking.
**X1000 offers date and time data, but the system uses Korean UTC. The ability to set local time and date will be released via a firmware updated later this summer.
Road Safety with Audible Alerts

Along with the optional GPS antenna, the X1000 offers a suite of Advanced Driver Assistance System (ADAS) features, including:
Lane Departure Warning System (LDWS)
Front Collision Warning System (FCWS)
Urban Front Collision Warning System (uFCWS)
Front Vehicle Departure Warning (FVDW)
With the optional GPS Antenna, the X1000 can also record your vehicle's driving speed and provide its precise location and routes identification on the map - this feature not only provides comprehensive driving data in case of an accident, but it can also be used to track your holiday travel routes.

Thinkware DriveX is a QXD5000-specific feature and is not available on the X1000.
Pristine Playback on IPS LCD Touchscreen

The X1000 features an IPS panel to view your video footage with accurate colors from any viewing angle in no matter the time of day.
Alternatively, you can use the free Thinkware Desktop Viewer to playback the saved footage on your microSD Card.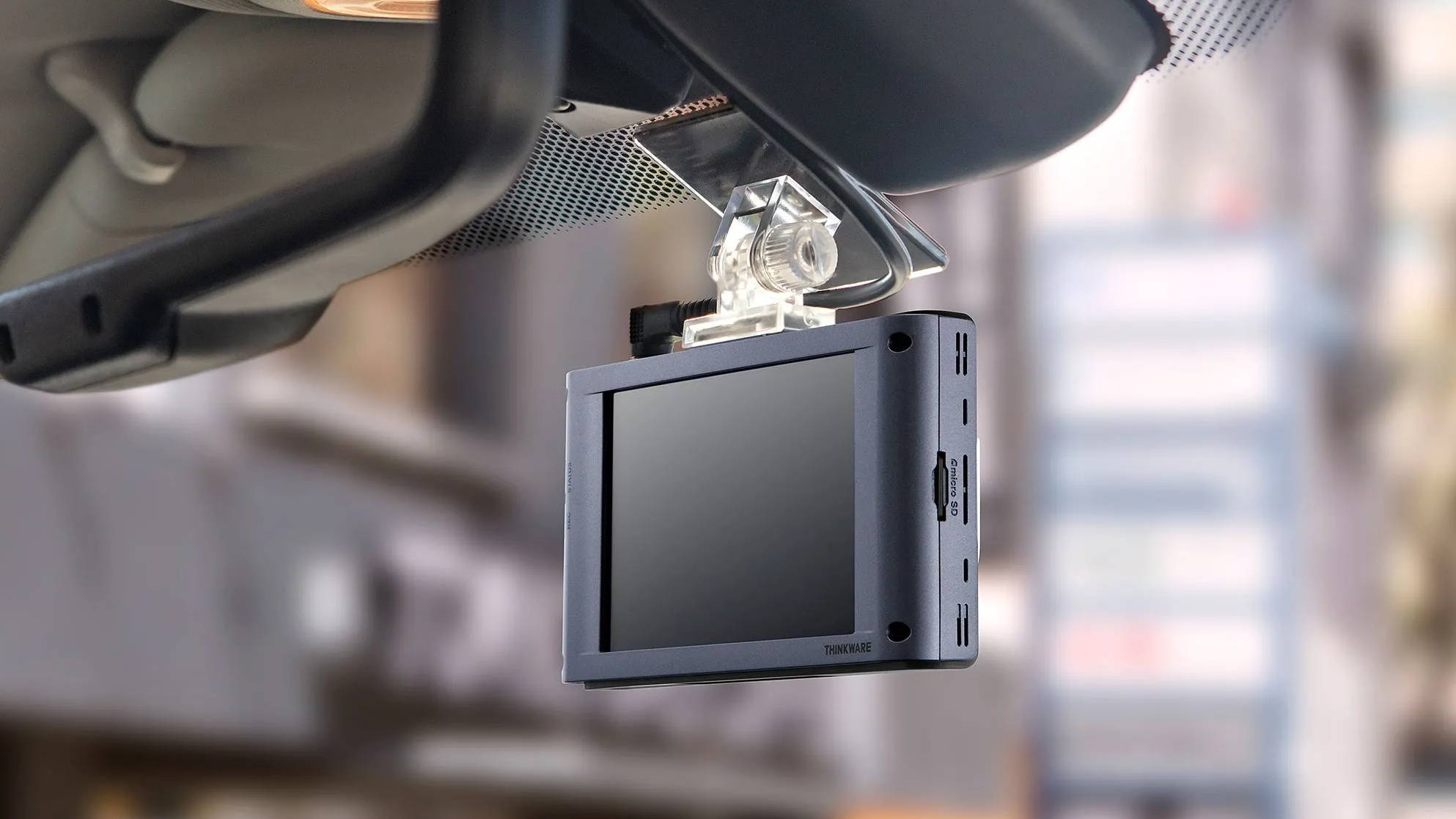 Stay tuned for our Long Term Review. Subscribe to our YouTube channel for the latest news, reviews, and guides.
Front Camera
Rear Camera
Camera Connecting Cable
Thinkware Hardwiring Kit
32GB microSD Card
Card Reader
Mount with adhesive tape
Cable Clips
User Manual
1-Year Warranty
2K QHD (2560 x 1440) @30FPS
2K QHD (2560 x 1440) @30FPS
-10°C - 60°C (14°F - 140°F)
1-Year Manufacturer Warranty
Best dash cam on a budget
I just received my x1000 a few days ago, the setup was very easy, I'd highly recommend installing it with the hardwire kit, you get a whole range of features just from that... Also once you get it up and running it's ready to run. automatically detects when the car is on and starts recording no need to push any buttons. It records in beautiful 2k front and rear and you can really tell the difference.
Just what I was looking for!
The x1000 is an excellent dash cam. The video quality is superb. It has a couple of features I really like, the first one is the traffic light change. I'm stopped at a light waiting for green and when it changes the x1000 shows a stop light turned green with two short beeps. The other says the car in front of you is moving. Amazingly they work. Excellent night time parking mode. You can see clearly even in the dark.
Now the bad. The thinkware dash cam viewer for the pc is grainy. Doesn't work well. I use a different viewer. Thinkware viewer doesn't show the quality of the video the x1000 produces. I originally thought the camera quality was bad but using a different viewer you can see just how good it is. Yes I highly recommend this camera.
Excellent dashcam!
X1000 is a brand new dashcam from thinkware which just came out last month. I bought that along with the battery pack for extended/continuous recording, which were on sale, as well as GPS, for our brand new, expensive vehicle, to be on the safe side.
It's a great product as usual from Thinkware. The only thing it misses is wifi, which I realised after I purchased it. If that was also part of it, this dashcam would be a killer value for money and hope Thinkware would make an add on in the future to support that.
Overall, it's a great product nonetheless.
I would highly recommend it as well as thinkware dashcams in general to anyone and everyone for your vehicle safety and security needs, as they're great value, considering the features included with their dashcams and build quality. They're based in South Korea and made there from what I understand.
Though they're slightly expensive, when you could get cheap Chinese ones in the market, you get what you pay for and won't regret at all. Thank you Thinkware and Blackboxmycar. I hope it would last as long as it would and do what it's meant to do.
Hi AJ, thank you for shopping with us and leaving a review. Enjoy your Thinkware X1000. If you require any further assistance please don't hesitate to contact us.