"As Seen on TV" Rear View Mirror Dash Camera
Discover The Pros & Cons of the HD Mirror Cam

The HD Mirror Cam is a unique dash camera unit that turns your rear view mirror into a dash cam instantly. "As seen on TV", its marketing trademark claims that it can be installed in seconds, and fits rear view mirrors of all sizes - ready for instant recording in any car, vehicle or SUV.
For a dash camera that retails for $59.99 USD, significantly less than most dash cams that we offer at BlackboxMyCar, how does its quality stack up against most dash cams? Does it offer basic dash camera functionalities like motion detection, night vision, loop recording and wide angle recording?
Let us tell you more in our full official HD Mirror Cam review below. Be ready for the unexpected.

About the Official HD Mirror Cam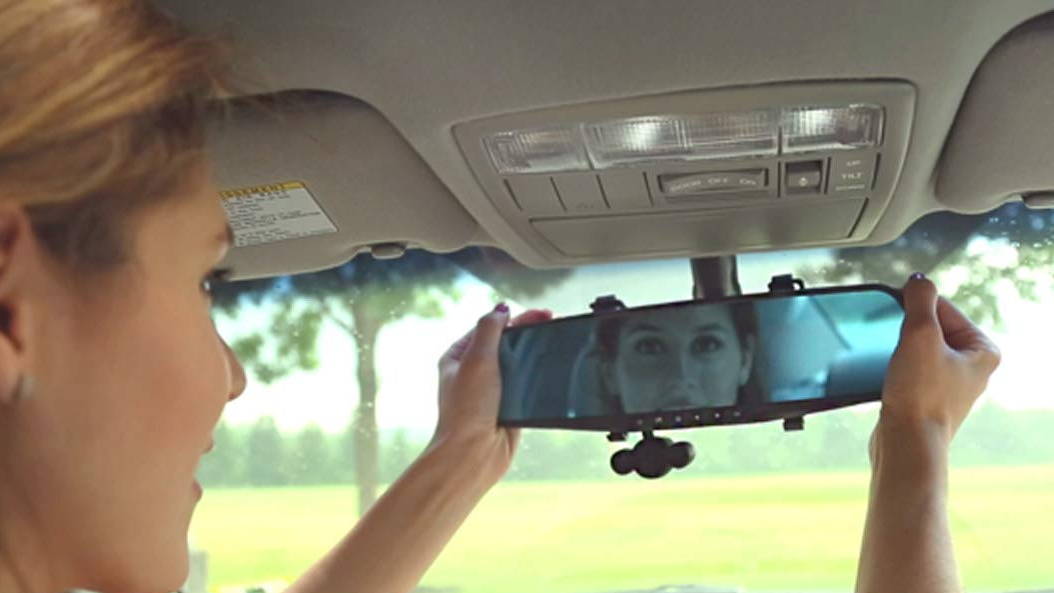 As readers have probably guessed it, the quality of the HD mirror cam is very much reflected by its price at $59.99. Having the official HD Mirror Cam basically strapped on top of the existing rear view mirror, the unit vibrates quite a bit while we were driving around in our vehicle. As a result, the video quality that we captured through the HD mirror cam came out quite unclear and fuzzy. Overall, the build quality of the HD mirror dash cam felt cheap and fragile.
The LED screen on the camera itself is also too small and has poor resolution, making it quite difficult to see out of.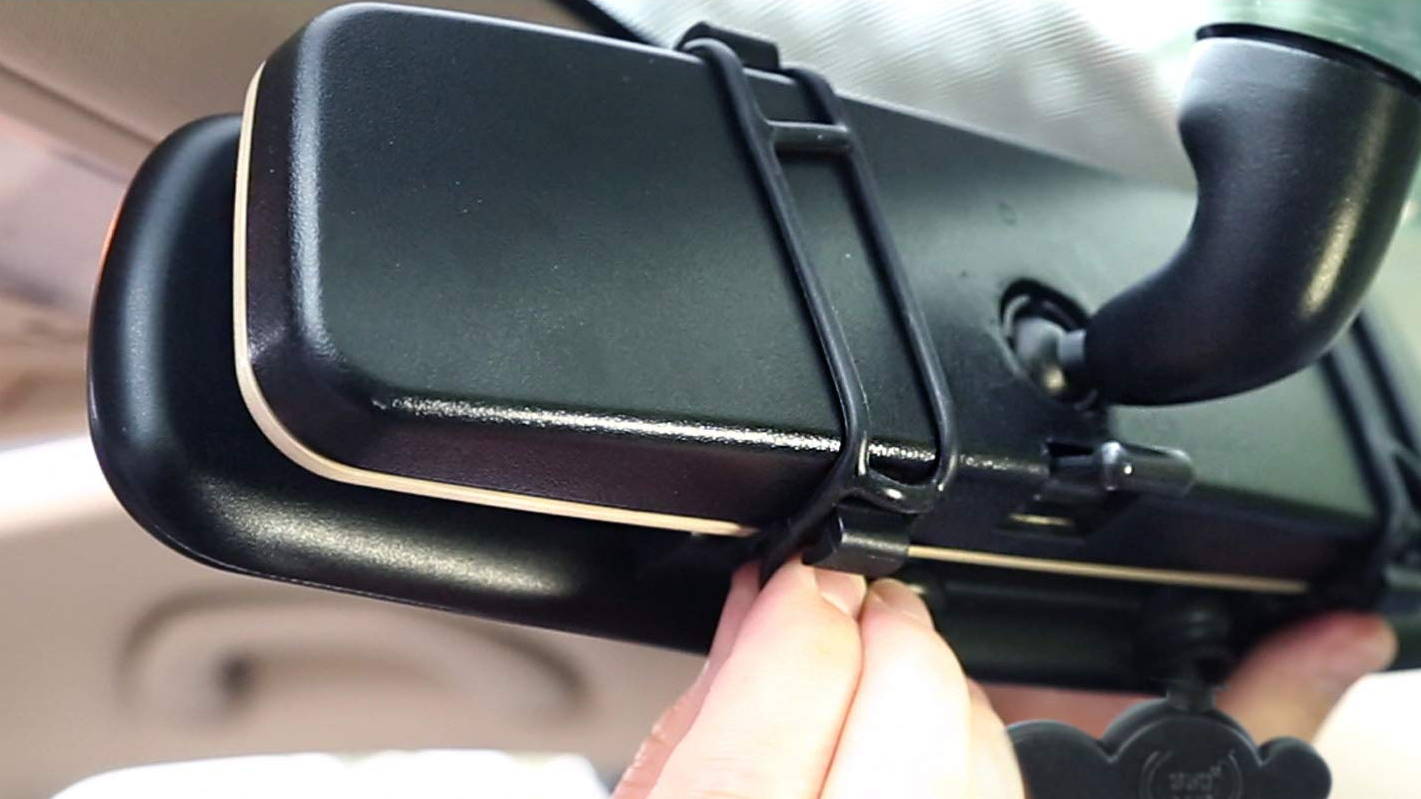 The only redeeming factor was that it was quite straightforward to setup, as one had to simply plug the HD mirror cam into the car charger slot (ignition start).
This installation method through the cigarette lighter adapter is one of the many ways with which you can install your dash cam, and is quite similar to most traditional dash cam setups.
No Proper Labelling on Footage

This dash camera features no mobile application and no dedicated PC viewer, so the only way to view your footage through the microSD card is by taking it and placing it into the card reader slot in your computer. Compare this to most traditional dashboard cameras where there is either an LCD screen (or touch screen) or a smartphone application feature where you can handily view your dash cam footage directly on the unit, or through your smartphone directly. On the upside, the file format is a standard video file type, making it viewable without any issues. However on the other hand, the videos are titled as "1", "2", etc., making it difficult and time-consuming when trying to look for a video clip on your memory card, as they are not separated by date and time like most other dash cams.
The user interface on the unit itself is also astonishingly difficult to navigate through. It's difficult to operate, easy to accidentally disable the recording, and overall a frustrating experience with very poor user-friendliness. The wide angle lens was not able to capture the footage clearly either. Additionally, the dash camera is supposed to automatically switch recording modes based on brightness/darkness but, in reality, the feature had to be manually toggled at night time for the "night vision" as opposing car headlights would cause it to go back into daytime recording mode. For a dashboard camera, we did not feel assured that this camera would be able to record sufficient footage in the vent of an accident.

The videos are titled as "1", "2", etc., making it difficult and time-consuming on your memory card when trying to look for a video clip as they are not properly categorized based on time and date. There is no mobile application and no dedicated PC viewer.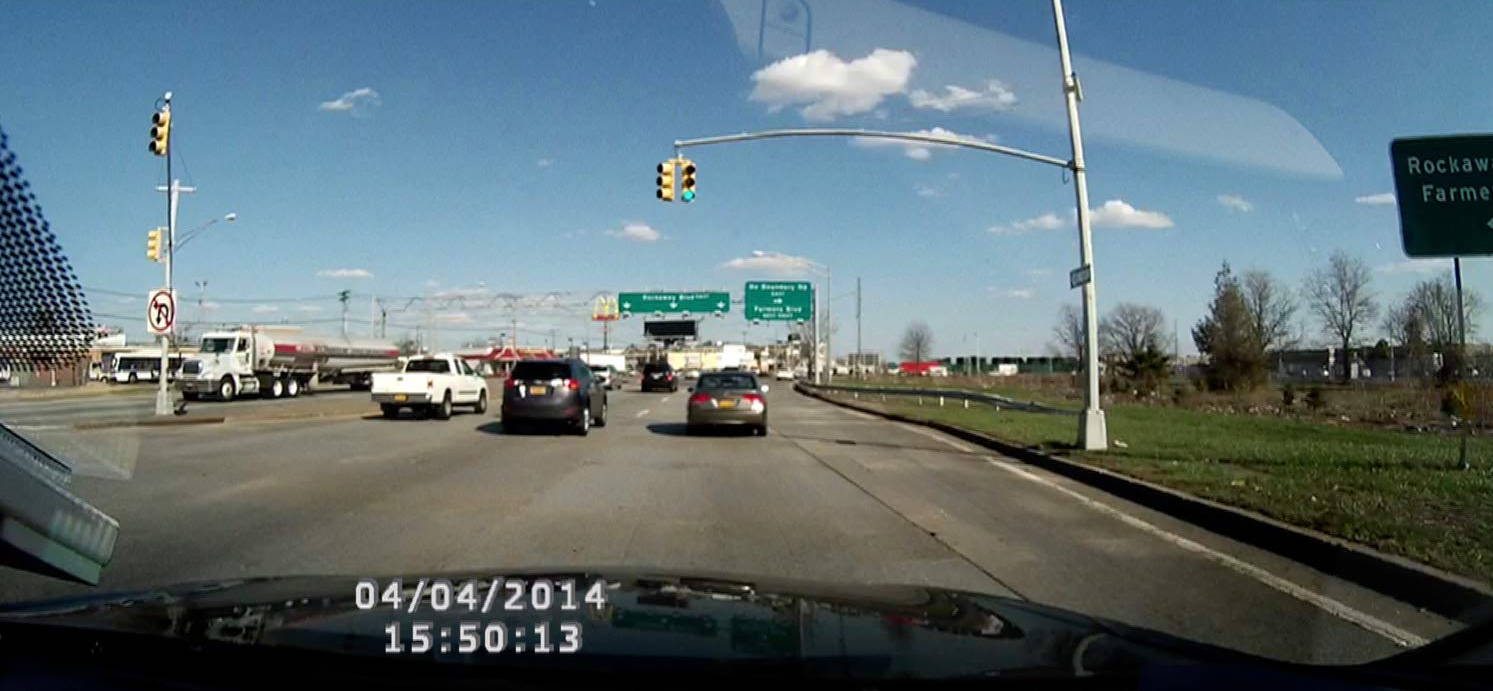 The Official HD Mirror Cam records in 720p, which makes it extremely difficult to read license plates, along with capturing other details.
Despite its low price point, the video quality of 720p makes the dash cam terrible for recording high definition footage, especially when compared to the minimally more expensive VIOFO A119. License plate legibility, along with capturing other details, is anything but possible. Even under the most optimal situations, video quality is blurry and leaves a lot to be desired. For proper Full HD videos with a proper microSD card, we would recommend trying a VIOFO A119 instead. Installation is just as easy, as you would just need to install your dash cam through your car charger slot (ignition start).
Night vision recording further diminishes these capabilities and, due to poor contrasting, would often only have pitch black footage when the dash cam is trying to adjust to the headlights of other vehicles.
Surprisingly, the camera does have a parking-mode recording. However, it is not buffered and it is inaccurate. As the dash cam is battery-operated through a rechargeable battery (we always recommend dash cams that are super capacitor-powered), parking-mode is only available for about 30 minutes before the power is drained within your vehicle. We did notice that half the time, that parking mode would not be enabled and the dash cam would just record continuously while nothing is happening. Further, although the LED screen does showcase a battery bar, the display is inaccurate as the percentage would fluctuate greatly despite minimal charging or usage.
Overall, if you are looking for a dash cam that will protect you in your vehicle, we do not recommend purchasing the Official HD Mirror Cam.
---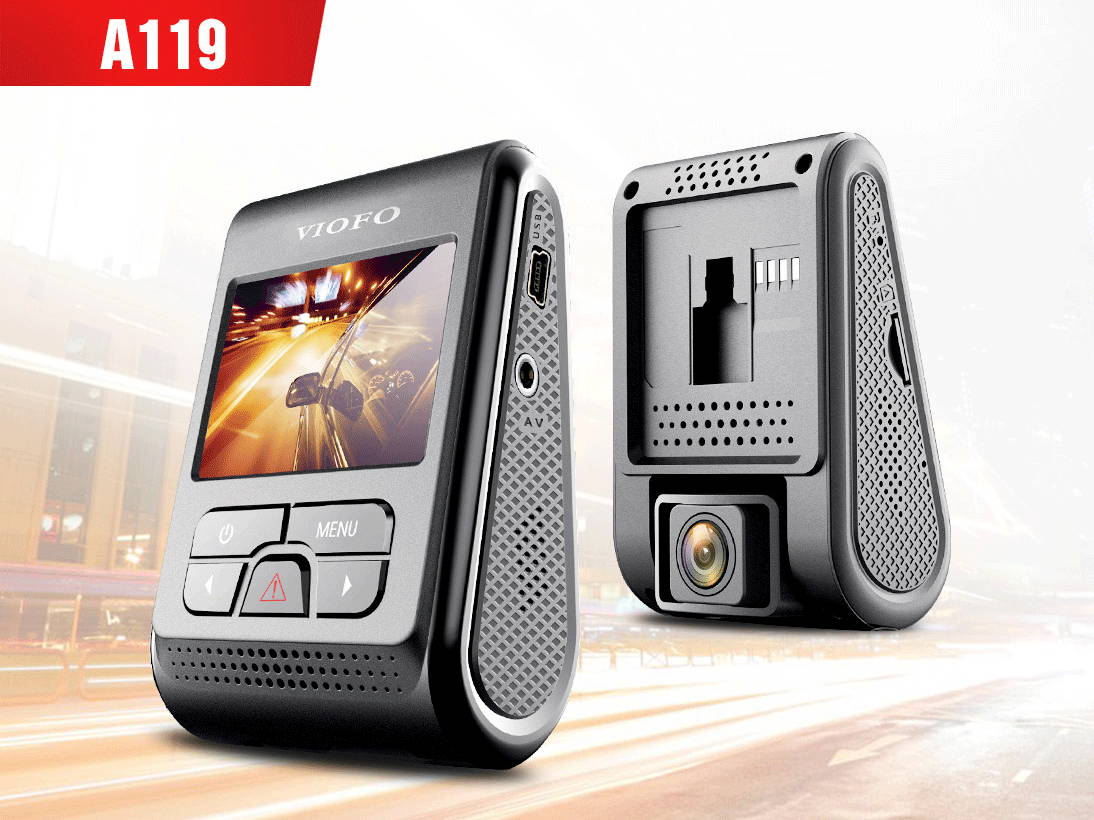 If you're looking for a great budget-friendly dash cam, then we would recommend the budget-friendly VIOFO A119. At only $30 USD more than the HD Mirror Cam, the VIOFO A119 is a compact 1-channel dash cam from the renowned dash cam manufacturer VIOFO.
VIOFO is a Chinese dash cam company that have gained popularity and sales in North America over the past 2 or 3 years. They specialize in the lower-end dash cam market with a focus on good HD video quality, with a secondary focus on more premium features such as wi-fi and smartphone app integration and parking-mode recording.
This is one of our top-reviewed dash cams and combines a sleek design with high-quality components and amazing video quality. It takes advantage of the latest Novatek 96660 chipset and OmniVision OV4689 video sensor to deliver high definition 2K (2560 x 1440) recording at 30 frames per second. These high end components are paired with a super capacitor (no rechargeable battery) and plenty of cooling vents on the A119's discreet body that makes it an ideal choice for hotter climates. The A119 is also equipped with a 2.0" screen, a user-friendly button interface, and a GPS antenna that's built into the adhesive mount.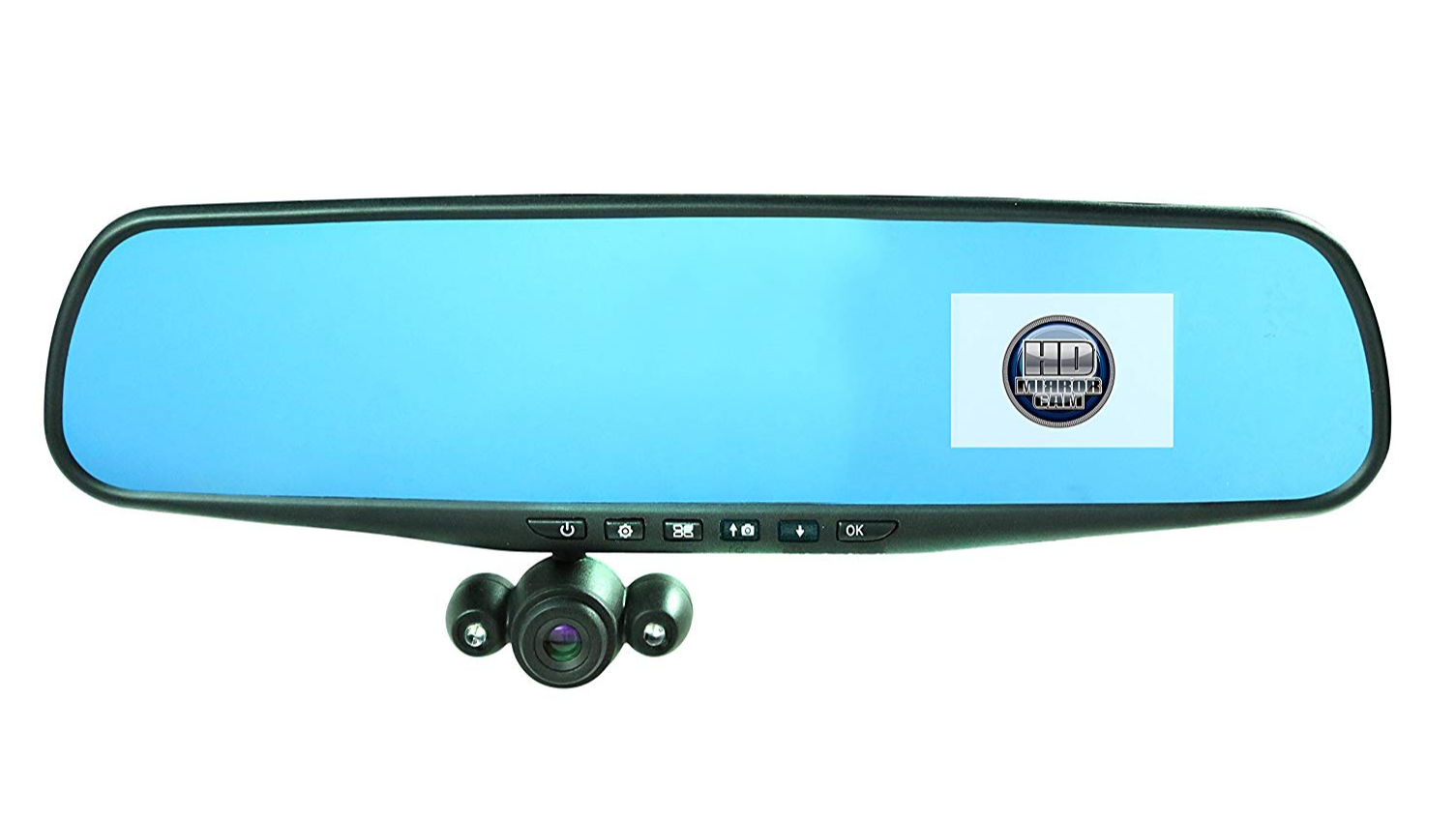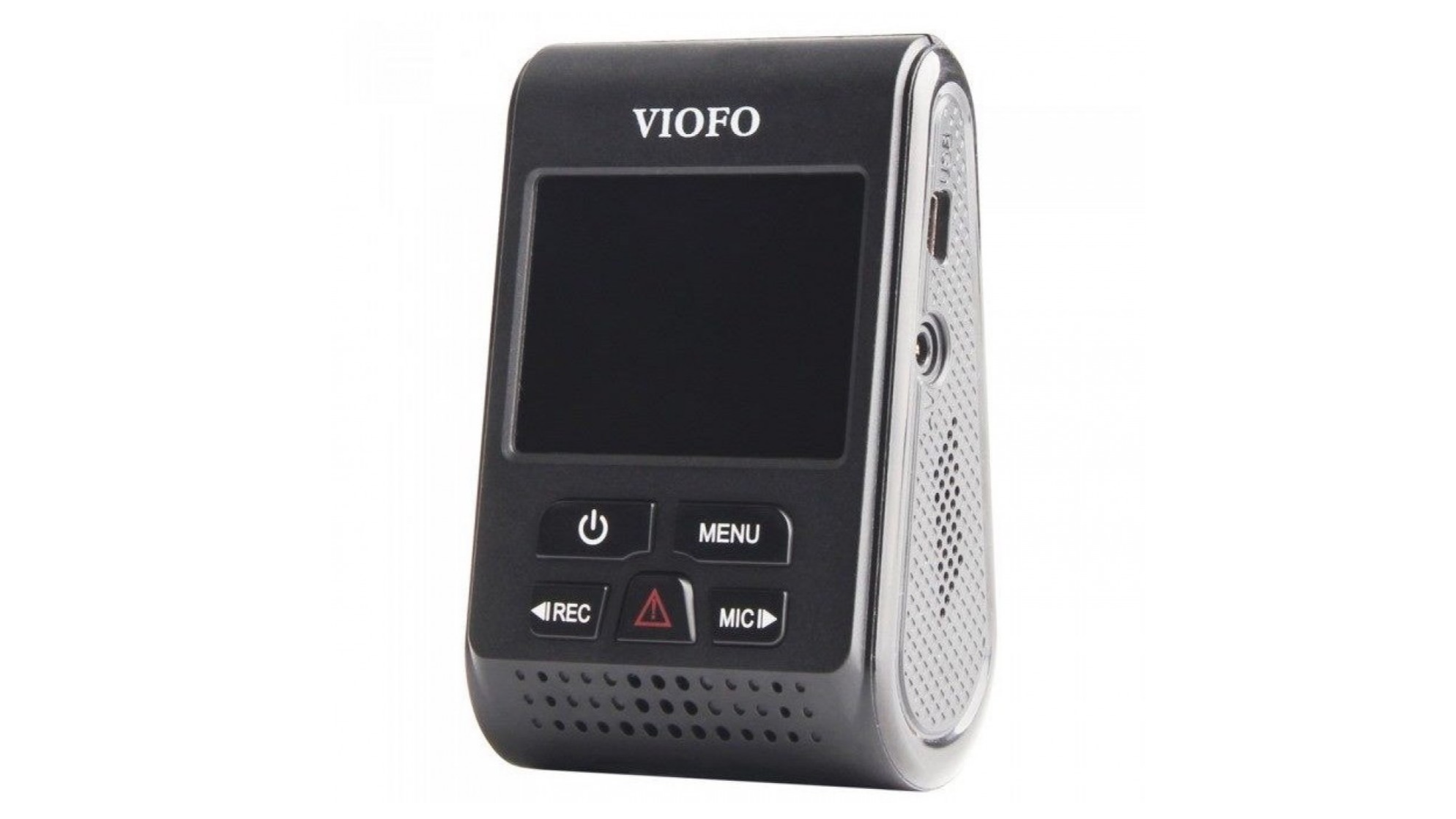 2K 1440P 30 FPS & 1080P 60 FPS HD
Explore Our eLearning Guides

---
Not to fret, our in-house product experts are here to help. We have spent years curating helpful content and video guides, helping customers with their dash cams, but we understand that we can always do better. Contact us using the form below and we'll get back to you as soon as we can. We love what we do, because we're here to help you make the most informed purchasing decision.