[Signature Bundle] BlackVue DR900X-2CH + BlackboxMyCar BI-750 + Bonus 6 Month Warranty
Best Price Guaranteed or We'll Match It
LTE Module Network Compatibility

The BlackVue CM100 LTE Module is compatible with nano-SIM cards from the following networks: AT&T, T-Mobile.
Signature Bundle: BlackVue DR900X-2CH + BlackboxMyCar BI-750 Battery Pack

The DR900X-2CH redefines the new 4K Cloud dash cam standard.
Our BlackVue DR900X-2CH Signature Bundle is the perfect choice for anyone looking for a powerful cloud-enabled, 4K parking mode setup. With its 8-megapixel CMOS sensor in the main unit, the DR900X-2CH captures 4K Ultra High Definition video - four times as many pixels as Full HD. The rear Full HD Sony STARVIS image sensor ensures best image quality under any light. Thanks to the H.265 (HEVC) compression, your videos look better and file size is kept as small as ever.
Dual-band 2.4/5GHz WiFi lets you download footage videos to a smartphone at blazing speed and built-in port for the optional external BlackVue CM100 LTE Module offers hassle-free Cloud connectivity anytime, anywhere. Enjoy powerful Cloud features include instant push notifications, remote live view, GPS tracking, Cloud backup storage and two-way voice communication, all via your free BlackVue Over the Cloud account.
Our Signature Bundle includes all of the installation tools needed to complete setup the dash cam with the BlackboxMyCar BI-750 Battery Pack, a 96Wh/7500mAh battery that gives you 25% more power and runtime than the industry-leading Cellink NEO Battery Pack.
For those looking for more, select an optional radar camera for the added protection from traffic cameras and hazards.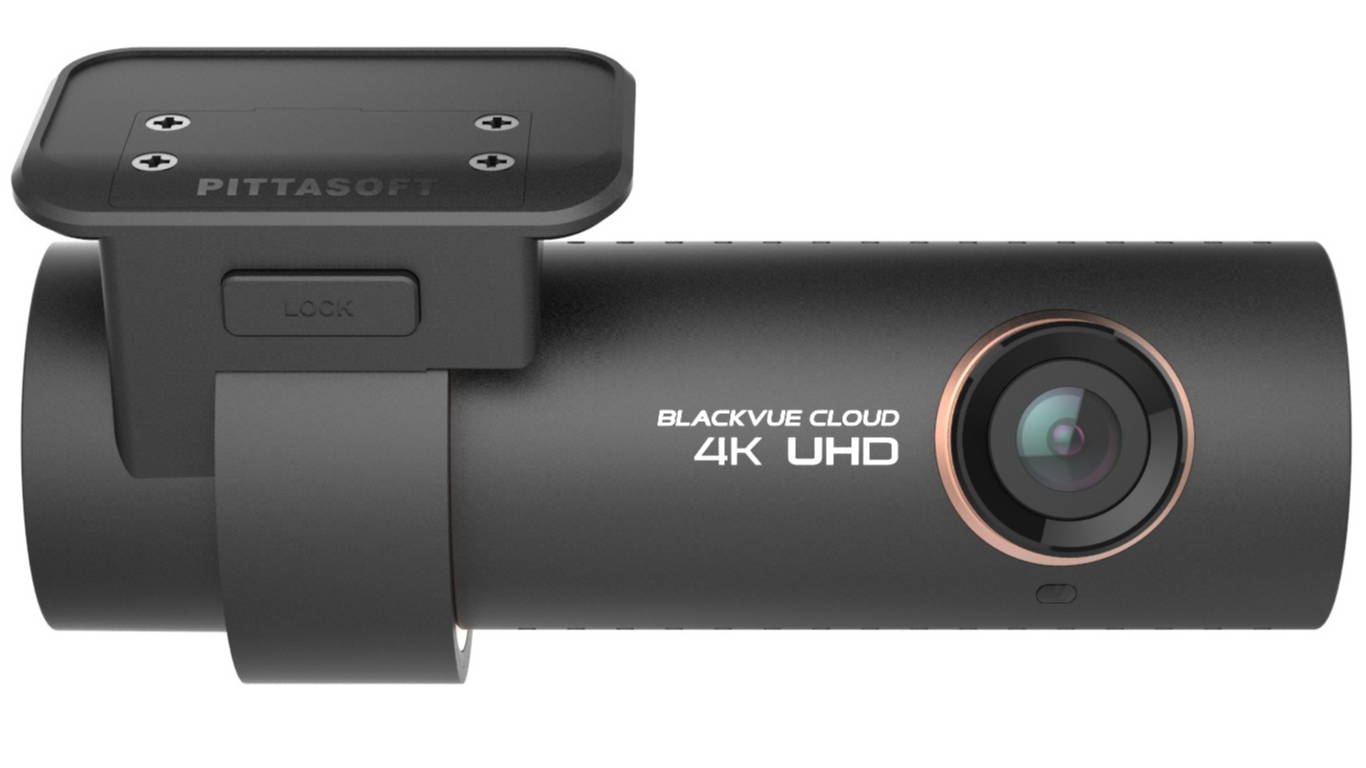 LTE Module Network Compatibility

The BlackVue CM100 LTE Module is compatible with nano-SIM cards from the following networks: AT&T, T-Mobile
Stay tuned for our detailed product review of the BlackVue DR900X and the CM100 LTE Module
Subscribe to our YouTube channel for the latest news, reviews, and guides.
BlackVue DR900X-2CH
BlackboxMyCar BI-750 Battery Pack
128GB + 32GB MicroSD Card
CPL Filter
Premium Installation Kit
BlackboxMyCar Stickers (x2)
1-Year Warranty + Bonus 6-Month Warranty on BlackVue DR900X-2CH Dash Cam
-20°C - 80°C (-4°F - 176°F)
1-Year Manufacturer Warranty + Bonus 6-Month Warranty
A dash cam stands for a dashboard camera that is mounted inside the vehicle, usually on the front windshield. A dash cam, depending on the model, can do many things such as record both when the vehicle is being driven and when it's parked, record audio, provide a connection to a smartphone app so that video can be reviewed and saved on the spot, etc.
An IR dash cam is a dash cam with infrared lights that provide recording details under poorly-lit conditions, as well as total darkness. These are dual-channel dash cam setups with a regular front-facing unit and a secondary unit that comes with infrared lights.
The secondary unit is typically mounted to face and record the interior of the vehicle, and thus is especially recommended for rideshare users, such as for Uber and Lyft, or for commercial use, such as fleet managers.
Why buy a premium dash cam?
There are a few reasons as to why this is the case, and these reasons make a huge difference. Learn more about premium features including design, parking mode, smartphone integration, 4K UHD video resolution, g-force, ADAS, memory card storage and more.
Parking mode recording is a feature of a dash cam that keeps your dash cam recording footage even when the vehicle is off. Typically found only in premium dash cams, parking mode provides around-the-clock protection and surveillance for the vehicle.
The wi-fi feature in a dash cam is what allows a smartphone to be paired to the dash cams. Unlike a regular wi-fi network signal that gives you internet access, the purpose here is just to connect the dash cam and smartphone together.
The GPS feature in a dash cam shows the vehicle's speed and, for some models, the location of the vehicle with Google Maps integration.
How much footage will my memory card store?
Please note the below are averages and may differ unit to unit.
How do I install my dash cam?
There are 4 different methods to installing your dash cam which vary in difficulty. Check out our install guide for details.
Where do I find the latest firmware?
What is the return policy?
We fully stand behind our products and are absolutely confident that they will meet and exceed your highest expectations. However, within 30 days of purchase, if you are unhappy with your unit or if you simply wanted to try out a dash cam, we will refund your money. No questions asked. For more details, click here.
Hopefully 2nd unit works well
This is my 2nd DR900X-2CH. The first one - front camera overheated (in winter) and the video quality was impacted. This second unit is identical and seems to be working without issue. When the DR900X works, it works well.
I really like the video quality and features of the camera. I like that I can add an LTE module (or future 5G module) for cloud connectivity. The biggest advantage over 900S: the Voltage drop detection. This allows you to hardwire without the need of another device to measure voltage drop. Once the voltage drops to a pre-set, it shuts down, preventing car battery drain. Very helpful in Parking Mode. There is a drawback to this:
The DR900S-2CH is nearly identical in VQ and features, except the voltage drop meter. If upgrading from the DR900S to DR900X (not recommended) and hard-wired, you'll need the new power wiring. The front-rear cable is identical; however, the power is not. The new power accommodates the voltage meter feature.
Overall: very good dashcam for everyday. IMO, this is not a good upgrade to the DR750S/900S. If you're contemplating upgrading from those cameras to the X-series; reconsider. I would only buy this if this is the car's first camera.
Well worth the money. Once you get it set it up the way you want just let it do it's job and hope you never need it. If you do, the information it records is excellent.
Hi Roger, thanks for leaving a review and for shopping with us! If you have any questions, please don't hesitate to reach out.
Black vue dash cam 900x2 x2
I did not have the chance to use the product yet.
Thank you very much.
Virginia
Hi Virginia, thanks for leaving a review and for shopping with us! If you have any questions, please don't hesitate to reach out.