What is a Dash Cam and Why Do I Need One?
Let's start with the basics to get you informed
What is a dash cam, and do I really need one? At BlackboxMyCar, we receive questions like this on a daily basis and, while it may seem obvious to some people, we enjoy explaining why a dash cam is so important.
A dash cam stands for a dashboard camera that is mounted inside the vehicle, usually on the front windshield. A dash cam, depending on the model, can do many things such as record both when the vehicle is being driven and when it's parked, record audio, provide a connection to a smartphone app so that video can be reviewed and saved on the spot, etc.
The basic nature of a dash cam is to act as a "silent witness" for you in incidents so that footage of what really happened can be shown. Dash cam footage have saved people a tremendous amount of money and lowered insurance premiums. In fact, many insurance companies offer a discount if you have a dash cam in the vehicle. So, do you really need a dash cam? See for yourself below! There's some very good reasons why dash cams are becoming more and more popular in North America.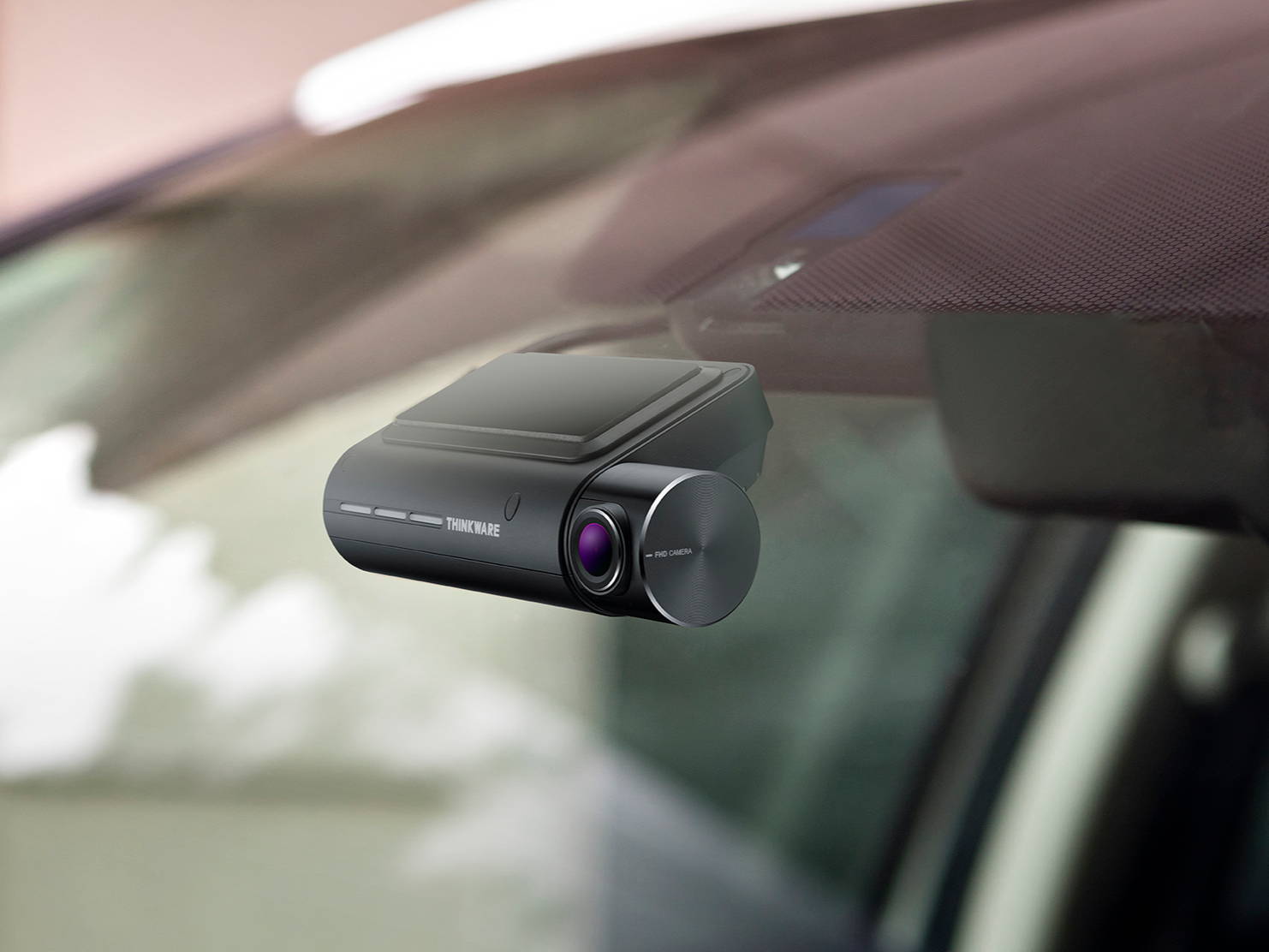 A dash cam stands for a dashboard camera that is mounted inside the vehicle, usually on the front windshield.
Why Do I Need a Dash Cam?

Believe it or not, dash cams are more useful than you think! While the upfront cost of it may seem expensive, dash cams have proven to help drivers SAVE money in the long run by getting them out of hit-and-runs, vehicle accidents and more. Having that peace-of-mind knowing that your vehicle is protected by your silent witness is priceless.
1) Reliable Evidence in the Event of an Accident

This is the most commonly known use for a dash cam. Dash cam footage has proven time and time again to help determine which party is at fault in an accident. Insurance companies and law enforcement officers are more than welcoming of dash cam footage as they paint a clear picture of what happened. We all know someone who's had to deal with the hassle of conflicting statements from the different parties, incorrect witness statements, 50/50 insurance claim decisions, and an unjustified spike on their insurance premiums.
Protecting yourself with a silent witness in the form on a dash cam is one of the best things you can do for you and your vehicle.
2) Protecting Against Vandalism or Theft

A dash cam with parking mode recording can catch what happens to your vehicle when the vehicle is parked and you're not around. Whether someone accidentally dings your door, keys your vehicle, vandalizes the vehicle or steals from the vehicle, a dash cam can capture footage of all of these situations. Of course, the first reaction to theft is "can't a dash cam be stolen?" The short answer is: yes. Just like with anything left in a vehicle they can be stolen. However, dash cams are so discreet that actually they're quite unnoticeable.
In the video, you will see a customer submitted footage where a thief stole contents from a vehicle but did not take the dash cam as he did not realize it was there. All of these footages, however, will help with pursuing the other party for damages and claims, obtaining a restraining order, or even act as evidence in a criminal prosecution.
Insurance fraud is becoming more and more common in North America and, without a dash cam, things become completely he-said/she-said situations. We've seen cases where a vehicle in front would actually reverse into your vehicle and claim that you rear-ended them instead - imagine how difficult it would be to disprove this without dash cam footage! We've also seen cases where a pedestrian would literally throw themselves at a moving vehicle and claim that you hit them.
Without any eye witnesses (or worse, if the eye witnesses are actually collaborating in on the fraud) the situation becomes much more complicated and difficult to prove your innocence.
A dash cam with parking mode enabled can also catch hit and runs which not only help to hold the at-fault party accountable but can also prevent insurance spikes at it shows you are not at fault. It's easy for the offending driver to take off after a hit and run if there are no witnesses around, and it's virtually impossible to catch them afterwards, but a dash cam can capture critical footage such as the license plate of the vehicle.
Footage used in these situations can also protect you from having to pay an unnecessary and costly comprehensive insurance deductible.
A dash cam can provide protection from violent road ragers with video footage that can help police go after the suspect. Dash cam footage provides powerful evidence against the road rager in a legal prosecution or insurance claim and holds more weight than any eyewitness testimonies.
In many cases just by showing the other person that there is a dash cam in the vehicle can prevent the situation from escalating even further as the road rager understands that their actions are recorded and thus they can be easily be held accountable for what they do.
IR dash cams can be aimed inside the vehicle to record interactions between rideshare passengers or even law enforcement. As a rideshare driver, this can protect you from false claims that can negatively affect your standing with that company.
It's so easy for a passenger to leave a false negative review and dash cam footage will disprove this without question. Dash cams can also catch aggressive behaviour from passengers or misconduct from police.
7) Funny & Interesting Videos

Dash cams don't always have to be about serious incidents or insurance claims. At the end of the day, they are another type of video camera and can have other purposes as well. Sometimes you come across something interesting or heartwarming on the road and a dash cam is a great way to capture that moment to share with your friends and family.
How Many Channels Do I Need?
When we mention the number of channels in a dash cam, we are referring to the number of cameras that you would like in your vehicle and how many angles you would like to cover.
Dash cams can come with 1-Channel (Front), 2-Channels (Front & Rear), 2-Channels (Front & Interior) or even as many as 3-channels (Front, Rear & Interior) to protect you and your vehicle. Drivers for Ridesharing programs such as Uber, and Lyft would want to go with a 2-channel camera where the rear unit is facing the interior.
The number of recording channels will depend on your budget, your needs for the dash cam, and the vehicle you plan on installing in. In some vehicles, it may be difficult to mount a rear or side camera. Some companies like Thinkware let you add a rear camera afterwards as an option, but most other 1-channel dash cams like the BlackVue DR750S-1CH do not have the port for a rear camera.
---
Can't I Just Use My Backup Camera?

Q: "My car already has a camera in the back, why do I need a 2-channel dash cam?
A: This is a common question that is often asked by our customers, and to explain: while your car may have a camera that is activated when you shift into reverse for parking purposes, this factory backup camera is not configured for recording and can not be used as a dash cam.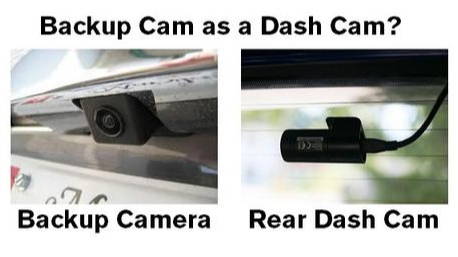 Factory backup cams only have a connection to the display in the vehicle, they don't have a separate output signal to plug into a dash cam even if a dash cam were to support this type of rear camera input. Our parking mode dash cams are designed to essentially record 24/7, whereas backup cameras are only switched on for seconds at a time and are not really intended to be running 24/7.
Our rear dash cams typically record in 720p or 1080p resolution during parking mode, which helps in picking up license plates and details from further away objects. Backup cameras are typically of much lower resolution, meaning that you won't receive the crisp footage that you are needing.
Finally, the camera positioning for the backup cam is good for parking purposes, but not ideal for recording as a rear dash cam. It's usually zoomed in fairly close to the bumper so you don't scratch anything but if someone is driving erratically behind your car, the viewing angle may not be ideal.
---
Explore Our eLearning Guides

---
Not to fret, our in-house product experts are here to help. We have spent years curating helpful content and video guides, helping customers with their dash cams, but we understand that we can always do better. Contact us using the form below and we'll get back to you as soon as we can. We love what we do, because we're here to help you make the most informed purchasing decision.