What is the BlackVue Power Magic EZ?

The BlackVue Power Magic EZ (PMEZ) is an OBD power cable from BlackVue. Unlike the Power Magic Pro (PMP) where you have to hardwire into your vehicle's fusebox, an OBD power cable allows the dash cam to be connected to the vehicle's OBD port to draw power from and to enable parking-mode recording.
The Power Magic EZ is an excellent alternative to a traditional hardwire method as there does not need to be a connection made to the vehicle's fusebox. All vehicles manufactured since the mid-1990s will have an OBD port and, since it's a universal fit, the Power Magic EZ will fit in all of these vehicles.
Powering on the dash cam when the car is off is required to achieve parking-mode recording and this is exactly what the Power Magic EZ does. As shown below, there is a diagram on the module showing voltage cutoff and timer settings below.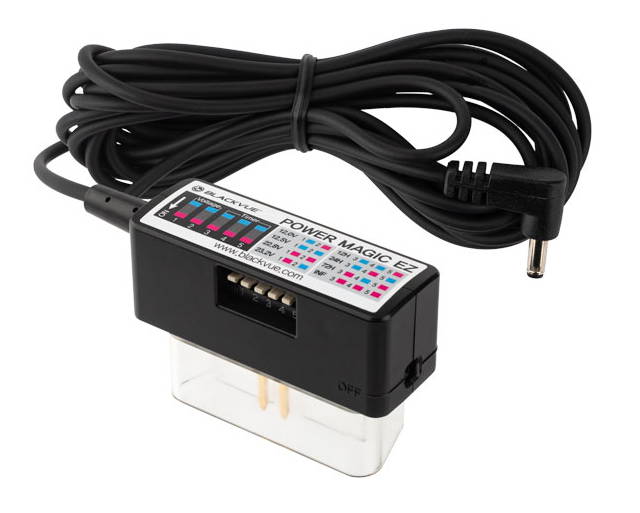 Configuring Your Power Magic EZ (PMEZ)

The 12V range is for regular vehicles while the 24V range is for heavy duty commercial trucks with bigger batteries.
OBD ports in vehicles are typically much more accessible and easier to install, thus making this a true plug-and-play system. Simply find your vehicle's OBD port and connect the Power Magic EZ. The most common places for OBD ports in a vehicle is to the left of the steering wheel and underneath the dashboard. There may be a latch or cover that you need to remove/lift in order to access the port.
Constant Power for Parking Mode

When the vehicle is on, power is sent to the Power Magic EZ from both the constant and ignition-switched fuses. When the vehicle is off, only the constant fuse supplies power to the PMEZ, which will turn on voltage cutoff. All BlackVue dash cams enter parking mode when GPS (movement) is inactive for 5 minutes. The risk of a dead vehicle battery is eliminated as the Power Magic EZ has voltage cutoff protection, so this setup is perfectly fine to use.
With the BlackVue Power Magic EZ, the average vehicle will be able to supply about 6-8 hours of parking-mode duration (this number is solely dependent on the battery's size, condition, etc.) before the voltage cutoff kicks in.
Check out our full installation guide below to show you how to install your Power Magic EZ directly into your vehicle.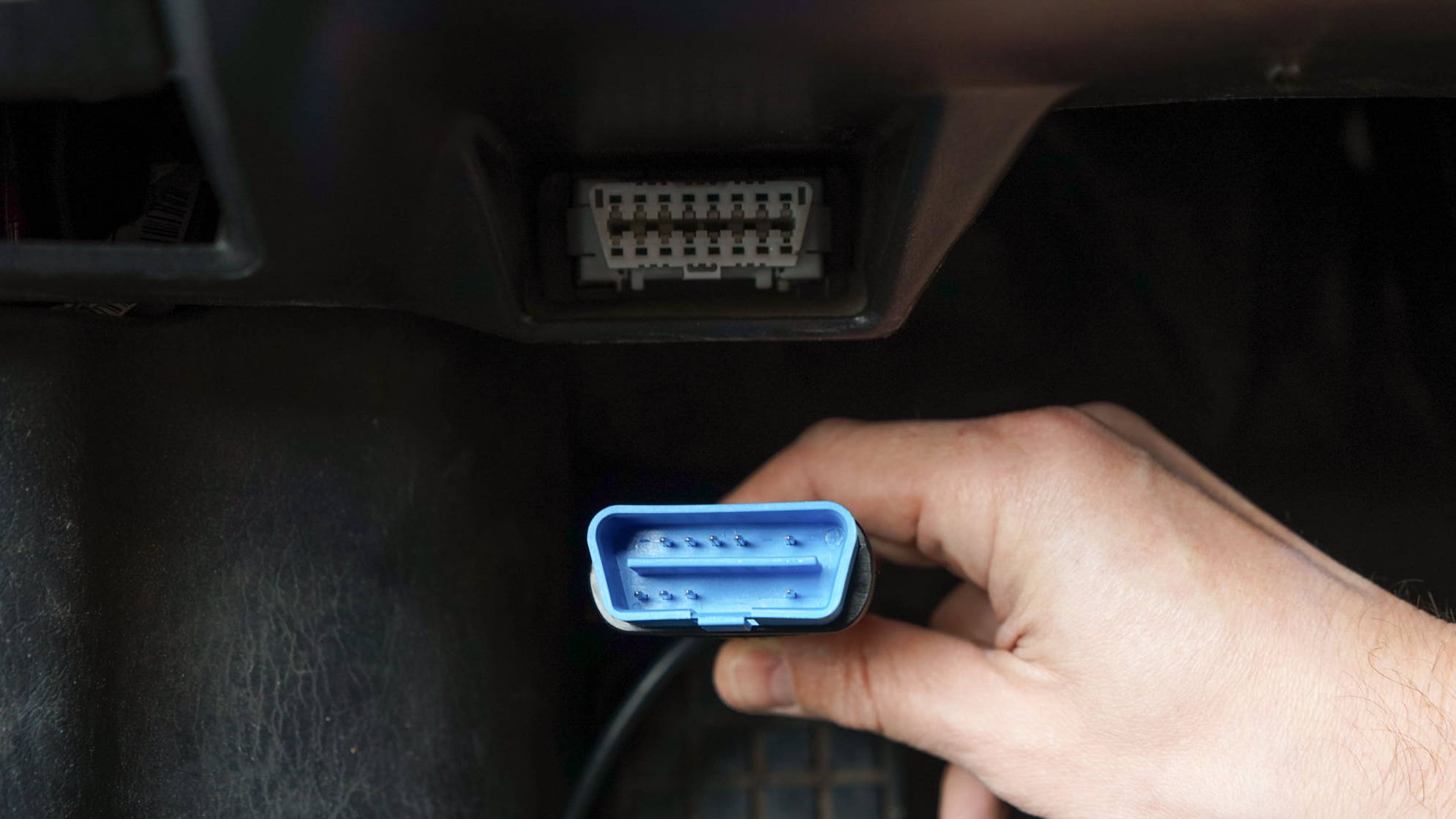 Image Source: All vehicles manufactured since the mid-1990s will have an OBD port, making your dash cam installation nice and easy for plug-and-play.
For those who want much longer parking-mode - up to 30 hours - check out our dash cam battery packs. Our product experts team is standing by to answer all your questions and make your dash cam buying experience as excellent as possible, so feel free to contact us if you have any questions. We are here to help!
Explore Our eLearning Guides

Not to fret, our in-house product experts are here to help. We have spent years curating helpful content and video guides, helping customers with their dash cams, but we understand that we can always do better. Contact us using the form below and we'll get back to you as soon as we can. We love what we do, because we're here to help you make the most informed purchasing decision.