Like-new item tested and certified by our in-house technicians. May not include all original packaging.
One simple plug-and-forget tool, two invaluable functions
Connect the IROAD OBD X-Scanner to your dash cam and turn your smart device into a car diagnostic scan tool, all you need is the IROAD mobile app and the new IROAD X10 dash cam.
The X-Scanner is an easy-to-use OBD II scan tool built specifically for car owners. It is essentially an OBD Power Cable but with built-in scan functionality. Not only can the X-Scanner supply power to your dash cam for parking recording, you can use it to perform OBD II scans on your vehicle.
The next time you see any problems on your dashboard, just open the IROAD mobile app to do a quick scan before bringing your car into the shop.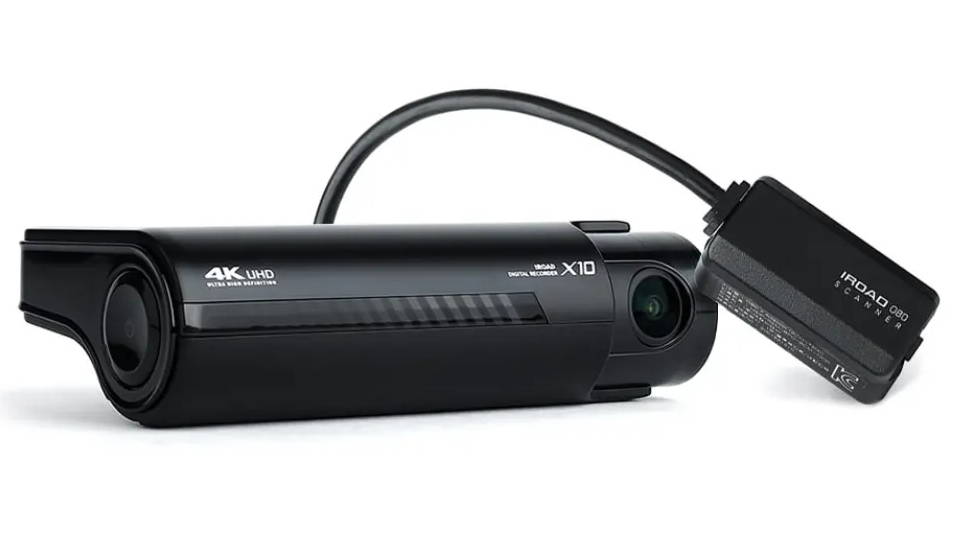 KOBD can only be set using the mobile application
Does not support Porsches, Land Rovers or Jaguars, and does not support 24V vehicles.
BMW has its own communication scheme, so the OBD function may be limited (eg. Diagnostic Trouble Code).
X-Scanner is not compatible with Mazda vehicles.
The IROAD X-Scanner can display the following vehicle information:
Vehicle Information in Real Time
✓  Speed
✓  RPM
✓  Battery Voltage
✓  Coolant Temperature
✓  DPF (Diesel Particulate Filter) Info
✓  Transmission Oil
✓  Fuel Level
✓  Gear Position
Fuel
✓  Fuel Efficiency
✓  Fuel Level
Statistics/Diagnostics
✓  Driving Statistics
✓  Vehicle Diagnostics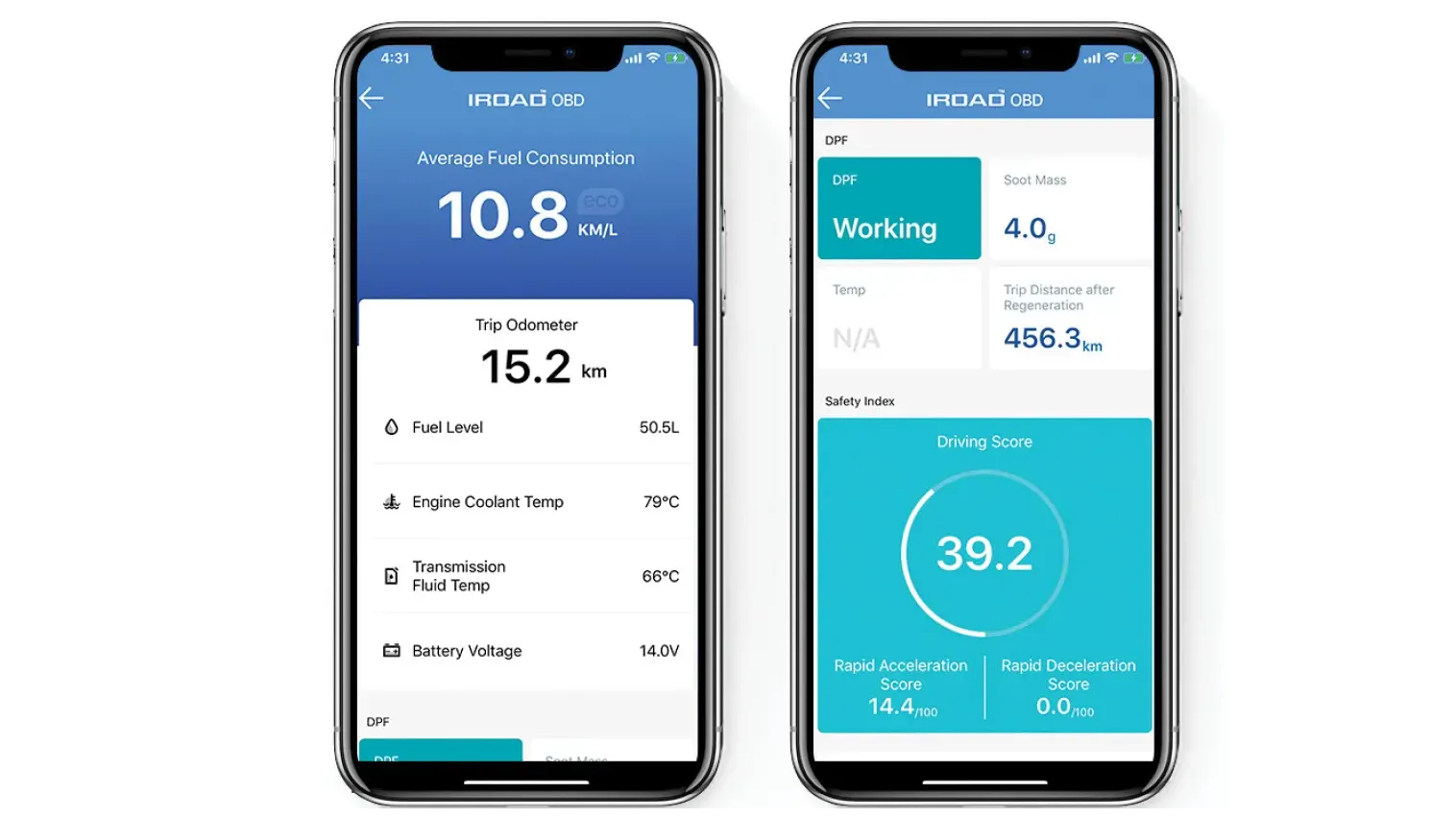 Samples, Reviews & Comparisons

Compatible with Major Automative Manufacturers

Audi
BMW
Chevrolet
Dodge
Ford (certain models only)
Honda
Hyundai
Infiniti
Kia
Lexus
The Lincoln Motor Company
Maserati
Mercedes-Benz
Mini
Nissan
Peugeot
Renault
Toyota
Volkswagen
Volvo
For a detailed model list or to check if the IROAD OBD X-Scanner is fully compatible with your vehicle, please visit the official IROAD OBD X-Scanner website.
What is an OBD II Scanner?
Onboard Diagnostics II (OBD-II) is a standardized system that onboard computers in cars and trucks use for self-diagnostics and reporting.
What is an IROAD OBD Scanner?
IROAD OBD Scanner is an optional product that can be used only with IROAD X10. It can be connected to the vehicle OBD port like existing OBD power cable and the product should be connected to the OBD and power cable as well.