Enter to Win a VIOFO A129 Plus Duo | BlackboxMyCar
BlackboxMyCar is excited to invite you to participate in our VIOFO A129 Plus Dup Giveaway!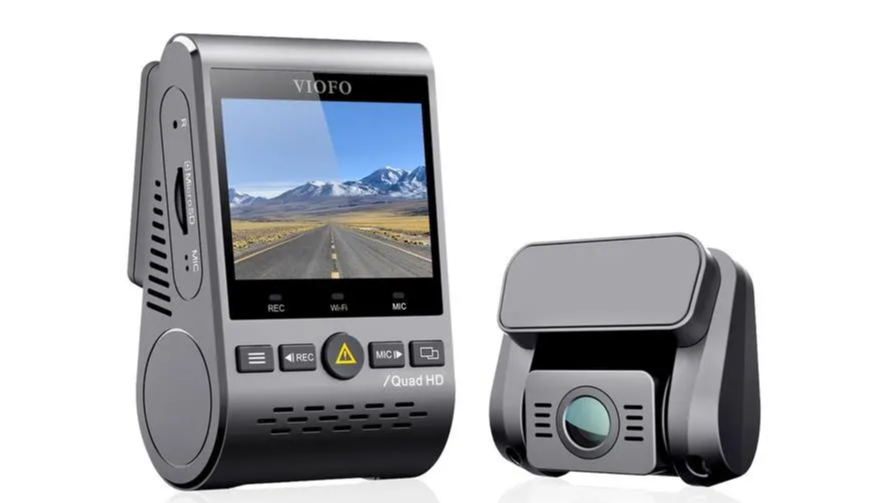 Keeping the same chipset as the well-reviewed A119 V3, but now with a mobile app viewer and the freedom to add on a rear camera, the VIOFO A129 Plus Duo is perfect dual-channel dash cam for those looking for something more than Full HD but don't need 4K UHD.
For this giveaway, we have teamed up with VIOFO to give away a combined value of $210, which includes:
✓  One (1) VIOFO A129 Plus Duo with GPS
✓  One (1) VIOFO 3-Wire ACC Hardwiring Kit
✓  One (1) VIOFO Circular Polarizing Filter (CPL)
* microSD card not included
* This model is the BlackboxMyCar-ex clusive non-eMMC version and does not come with the built-in 16GB flash storage.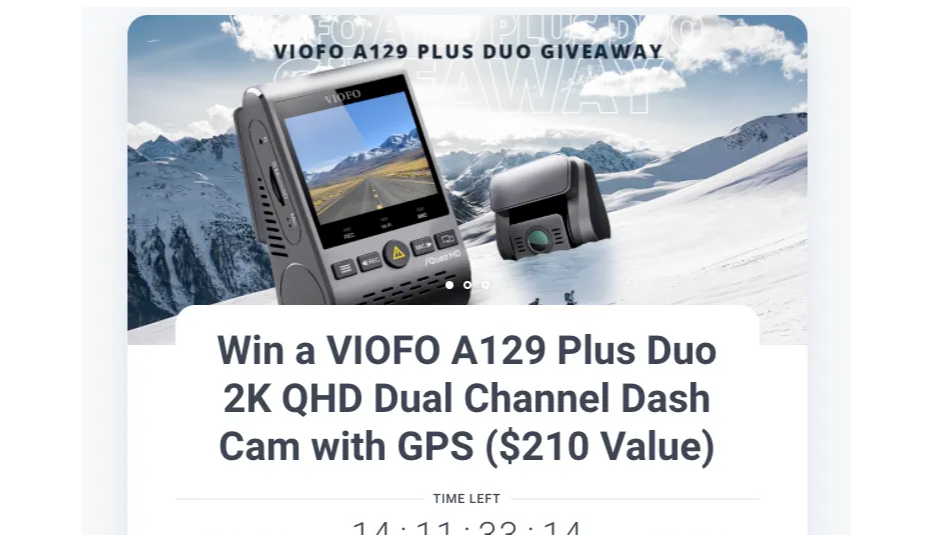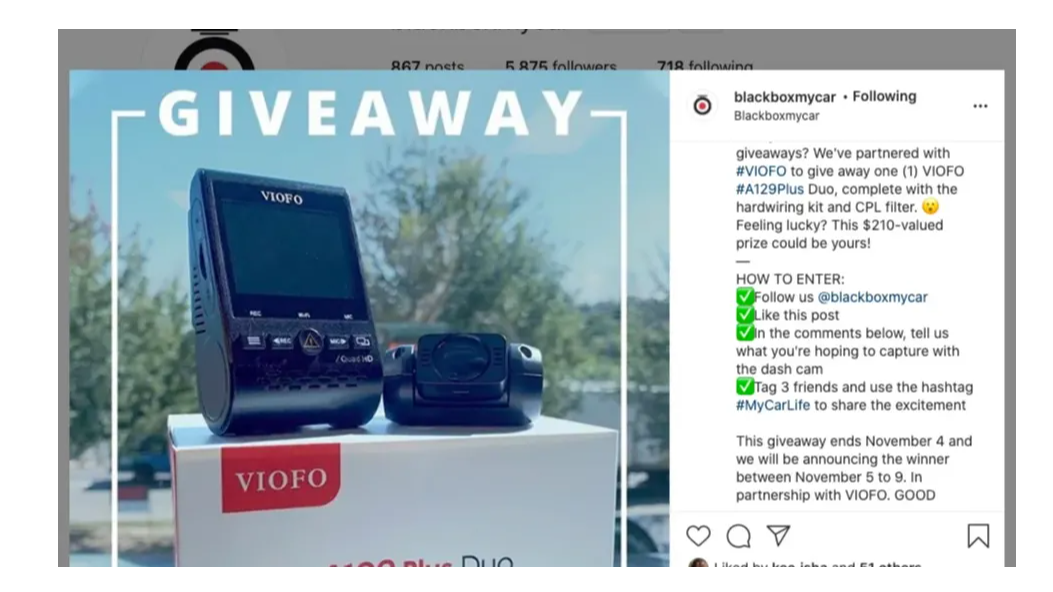 Follow us @blackboxmycar
Like our VIOFO A129 Plus Duo Giveaway post on Instagram.
In the comments section on the post, tell us what you are hoping to capture with the dash cam.
Tag 3 friends and use the hashtag #MyCarLife.
Hurry, giveaway ends November 4, 2020!
Learn More about the VIOFO A129 Plus Duo
Capable of 2K QHD at 30FPS and 60FPS as well as QHD+ 1600p at 30FPS, the VIOFO A129 Plus Duo dual-channel dash cam lets you choose the recording resolution that best fits your drive, and a combined 300° field of view makes sure you don't miss a thing. Dual-band WiFi support and integrated smartphone app for convenient video playback. VIOFO 3-Wire ACC Hardwiring Kit included to unlock buffered parking mode so you get the complete picture even when you're away, and CPL filter to reduce glare and improve colour production of your videos.