FineVu GX33 vs. FineVu GX30 Dash Cam Review
Which is the Finer FineVu?
If you're a fan of FineVu dashcams, especially of their budget-friendly entries, you might have heard of the GX30 and the 2022 released GX33. Sure, they have a lot of similarities in terms of image quality and security features - but what makes the two stand out from each other? Let's find out in this product review.
Review: FineVu GX30 Dashcam

Released in the Korean market in 2021, the FineVU GX30 is a front and back dash camera that will provide you complete coverage all around your vehicle, making it ideal for documenting events that drivers make both in front of you and behind you.
FineVu GX30 Image Quality and Video Capabilities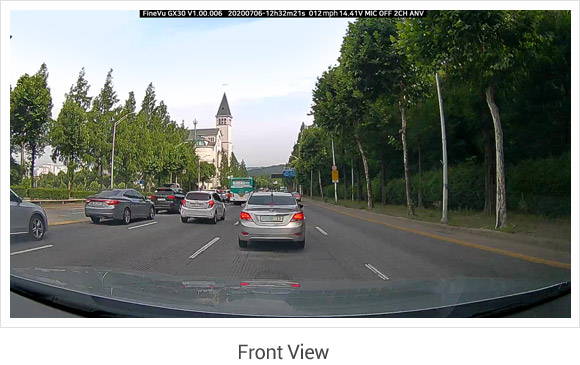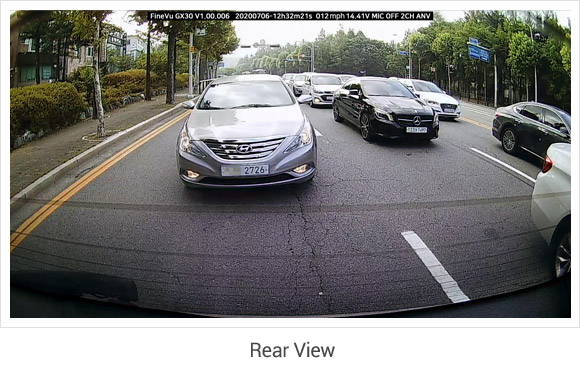 The GX30 records in full 1080p on both the 2MP front camera and rear. The footage is decent even while you're moving at highway speeds - but don't expect that it can capture license plates clearly. On the other hand, it gives you a good side vision, and three lane coverage without having your view obstructed because of its 145-degree FoW angle. Even in the dead of night, it generates visually stunning, full-color film. This camera uses the SONY STARVIS technology, which allows it to capture quality low light video as well because of its Auto Night Vision.
Does the FineVu GX30 Have a Screen?

You'll observe that the GX30 lacks a screen. On the other hand, FineVu did not design the GX30 to be used as a backup camera, but rather a discreet onboard witness on the road. If you need to watch the video previews, you'll need to utilize the FineVu smartphone app, which can be accessed with a built-in Wi-Fi.
What are the GX30's Safety Features?

For safety driving, the GX30 is equipped with a lane departure warning (ADAS Plus), which is beneficial if you drift out of your lane. It also has a built-in assistant that will let you know when you have a speed or red light camera. The GX30 instructs you by voice and alerts you once per hour to take a break in accordance with the amount of driving time as well.
Does the FineVu GX30 have Built-In GPS?

The built-in GPS allows you to precisely measure the travel speed, location, and driving hour of your vehicle. Moreover, this model also has a Smart Time Lapse that increases memory by reducing the recording frame rate in the absence of an event and returning to the standard 30fps when one is detected. You can record continuously in time-lapse mode for up to 578 minutes without overwriting anything.
What is its Maximum Storage Capacity?

A 32GB SD card is included in the package for storing recorded video. When the card is full, the oldest footage is overwritten first in a process known as loop recording. If all of that isn't enough, you can upgrade to a larger SD card, up to 128GB.
What is the FineVu Gx33's Resolution?

The GX33 is the most recent addition to the FineVu Full HD lineup, launched by the South Korean manufacturer in February 2022. Similar to the GX30, the GX33 is also available in a two-channel configuration. You can disable the rear-facing camera if you only want to use the front-facing camera.
A 2.1MP front-facing camera captures 1080p Full HD video at 30FPS with a 132-degree wide-angle view. The FineVu GX33 is powered by an Allwinner V536 processor. The V536 is a high-performance processor from Allwinner that supports WDR, noise reduction, and other image enhancement algorithms.
Does the GX33 Dash Cam have Night Vision?

Even though you won't get 4K UHD or 2K QHD like the GX30, the GX33's performance is quite good for a Full HD camera. You get high-quality video that looks great on your smartphone and computer. In any lighting condition, the 2.1MP "/28" Sony Exmor R STARVIS image sensor captures stunning, full-color video. The GX33 includes Auto Night Vision and HDR, which automatically adjust brightness and clarity.
What Security Features does this FineVu Dash Cam Have?

With its Hardwiring Kit (or a dashcam battery pack such as the BlackboxMyCar PowerCell 8), the GX33 provides driver alert systems, various parking security options, including impact and motion detection, and Smart Time-Lapse.
What are the GX33 Upgrades from the GX30?

The 2022 GX33 is equipped with a Power Saving Parking Mode that encompasses FineVu's advanced power consumption technology to keep the GX33's power consumption at 0.15 W, which is less than 5% of the regular parking mode's 4.1 W power consumption, providing up to 30 days of standby runtime.
Another additional feature is an AI Damage Detection 2.0 function, which is a game-changing feature for added peace of mind. Using high-resolution machine vision cameras and sensors, the AI Damage Detection scans the entire vehicle body structure from various angles to generate a computational representation of the vehicle and its damage.
The GX33 also offers ADAS, or Advanced Driver Assistance System, that can detect front vehicle motion and provide lane departure warning alerts. Its Speed Camera alert function provides seven types of camera information in voice guidance: speed camera, red light camera, speed limit camera, and average speed alert. It also has a Driving Rest Guide which sends you notifications when you need to take a break from driving.
Taking budget-friendly entry-level to a whole new level, the GX33 is FineVu's most affordable screenless Wi-Fi model, including a 32GB micro SD card, and a 3-year manufacturer warranty.
Product Comparison: FineVu GX30 vs. FineVu GX33

2.1MP Sony Exmor R STARVIS
2.1MP Sony Exmor R STARVIS
Live View via FineVu app, ADAS, Sony Starvis Sensors, Smart Time lapse with 3x more efficiency, Two-Channel Front and Rear, 32 GB SD card included, Speed Camera, Driving Rest Guide
Live View via FineVu app, AI Damage Detection 2.0, Power Saving Parking Mode, ADAS, Sony Starvis Sensors, Smart Time lapse with 5x more efficiency, Two-Channel Front and Rear, 32 GB SD card included, Speed Camera, Driving Rest Guide
3-Year Manufacturer Warranty
3-Year Manufacturer Warranty
Verdict: Which is the Finer FineVu Dash Cam?

The video quality of both models provide decent coverage - if you're happy with a Full HD dash cam. In terms of price and performance, the GX30 is a good dash cam that covers both the front and rear of your car. It doubles the protection compared to single-channel models. The safety features such as the Smart Time Lapse, Parking Mode, and built-in GPS are also great reasons to get this.
However, we cannot doubt that the GX33 is a fresher unit - meaning the technology is way more advanced than the GX30. Aside from all the features that the GX30 is equipped with, the GX33 also boasts 3 more security features inclusive of an AI Damage Detection 2.0, Power Saving Parking Mode and Smart Time Lapse feature that's 5x more efficient compared to the GX30's triple efficiency.