Nextbase 522GW vs. Garmin Dash Cam 67w Review
Best Dash Cam in the Mid-Range Level
If you're buying a dash cam that offers more than the basics of recording high-quality video, but is not as expensive as the super advanced models in the market, consider buying those in the mid-range segment. Two of the best-selling dash cams that belong here are the Garmin 67w and the Nextbase 522GW.
Let's see which among them best suit your needs and your budget.
Review: Garmin Dash Cam 67w

Improving on Garmin's already excellent Garmin 66W model, the 67w is built with a few new connected features that add to the already appealing Garmin package.
If you're looking for a discreet camera, the 67W is one of the smallest dash cams in the market, measuring about the size of a matchbox.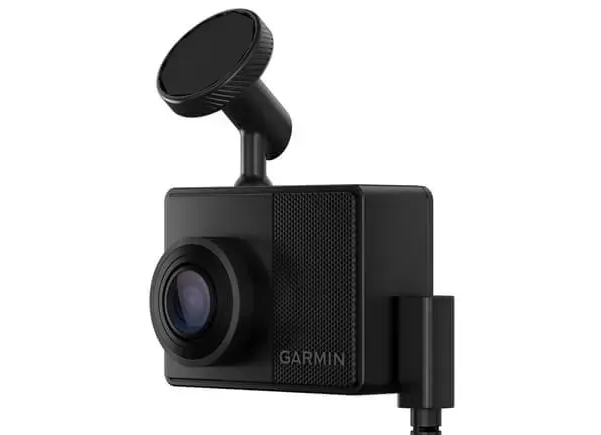 Garmin Dash Cam 67w Image Quality and Recording Capabilities

Despite its small size, the Garmin 67w is equipped with a front camera which records important details in 1440p and Garmin Clarity HDR optic sensors. This high-quality sensor is squeezed inside this tiny package, capable of capturing crisp footage and enhancing it in difficult lighting conditions thanks to an HDR (High Dynamic Range) function.
Does the 67w dash camera have a rear camera?

Garmin only provides a single-channel system for this model. However, one should not underestimate its coverage capabilities as it offers a whopping 180-degree field of view - one of the widest in its class.
What are Garmin 67w's safety features?

In addition to the built-in GPS, the Garmin 67w offers a Parking Guard, which alerts the driver and automatically saves the video in the event of an accident, even if the car is parked, for added security. When you're driving and you feel sleepy, the Garmin 67w's alerts will wake you up with "Go" alerts, Lane Departure Warnings, and Forward Collision Warnings.
It also has a Voice Control feature, which allows you to command your camera to save videos, start and stop recording audio, take snapshots, and more. This allows the driver to operate the dashcam while keeping his hands and attention on the wheel.
Does this Garmin dash cam also have a mobile app?

Garmin also has the Garmin Drive App that automatically stores videos in a cloud vault. You can instantly share videos via WiFi by simply sending a link and passcode.
Through its unique Travelapse feature, it can also condense long driving hours into minutes of highlights. These videos can be accessed in the online vault for up to 24 hours after they have been uploaded. Garmin also offers paid subscriptions to extend the accessibility plan.  
Review: Nextbase 522GW Dash Cam

If you have the budget for the Garmin 67w, one dashcam model you can also purchase is the Nextbase 522GW. Its price is higher than the 422GW, but is lower than the 622GW - making it a popular choice in its home origin in the UK.
Nextbase 522GW Image and Video Quality

Like the Garmin 67w, the 522GW is also an all-rounder and reliable dash cam. Despite its compact size, the 522GW records in stunning 1440p HD at 30fps, which can be reduced to 1080p video at 60fps or 1080p at 30fps, and has an improved 6G glass lens for capturing important details like road signs and license plates in a 140-degree field of view.
The polarizing filter built into the 522GW significantly also reduces windshield glare and reflection, with a rotating bezel that allows you to easily position the lens as needed.
Does the 522GW have Parking Mode?

The 522GW is equipped with an Intelligent Parking Mode feature. As soon as you park your car and the ignition is turned off, the 522GW dashcam will automatically enter parking mode. If the G-sensor registers movement in front or when someone bumps your car, it will turn on and record video footage for 30 seconds.
What are the Convenience Features of the Nextbase 522GW?

The 522GW, along with the 422GW, are the first 1440 p dash cams with Alexa, allowing you to record important and review footage while keeping your hands on the wheel and eyes on the road.
Using voice controls, you can ask Alexa to play music, check the weather, find directions, and more from your dash cam. Alexa can also take photos, send videos to your phone, start and stop recording, and protect your files.
This is the world's first dash cam with an emergency response system, which is another new innovative feature on the 522GW. In the event of an accident, an alert with your location can be sent to emergency services. The alert can send vital medical information such as blood type and medical history to help with efficient treatment.
The 522GW also has Bluetooth 4.2, which automatically sends crash footage to your Bluetooth-enabled phone, QuickLink Wi-Fi to transfer images and video clips, and a higher accuracy GPS module for accurate speed and location data.
To make it easy to install, every purchase also comes with a new Click&Go PRO car magnetic mount, which is also available in the 522GW. The newly designed mounting system has a lower profile design and high strength neodymium magnets, allowing you to install and remove the dash cam with one hand.
Apart from having a touch screen, Nextbase still managed to build a mobile app for easier access in the 522GW. MyNextbase Connect™ is an easy-to-use app that will enable you to effortlessly manage and share your videos, edit clips, and check for and install firmware updates.
MyNextbase Cloud is Nextbase's free online video sharing service where you can store your files safely and securely. Drivers can use the 'Share Video' function on either MyNextbase Player or the MyNextbase Connect app to upload your file to the Nextbase Server. As an added bonus, you will be able to password-protect your video.
For added security and peace of mind, the 522GW is compatible with the Nextbase Rear View Cameras: Rear View Camera, Rear Window Camera, and Cabin View Camera.
Product Comparison: Nextbase 522GW VS. Garmin 67W

2K QHD @ 30 FPS; Full HD 1080p @60FPS
Garmin Clarity™ HDR optics
-20°C - 45°C (from -4° to 113°F)
-20° to 60°C (from -4° to 140°F)
Best Dash Cam in Mid-Range Level: Nextbase 522GW vs Garmin 67w

The Garmin Dash Cam 67W and Nextbase 522GW dash cams come with a pack of technology into their small frames.
For the price, both are excellent video recording dash cams that are compact and simple to set up and use, have a functional set of features, and records at impressive video quality.
What we love about the Garmin 67W is its 180-degree angle - probably one of the widest in its class. Its ADAS, parking guard, and GPS are helpful for driving security. While the image quality is great, there are still a lot of dash cams in its range that can do better, specifically those with Sony STARVIS image sensors such as Nextbase.
The 522GW is not the cheapest compared to the 422GW, and not the most expensive compared to 622GW. However, it does everything well without being overly complicated, and brings in a lot of more advanced features like Built-In Amazon Alexa, Intelligent Parking Mode, Emergency SOS, Image stabilization, which can all be configured thru its 3-inch screen – that's bigger than 67W's 2-inch screen. The dedicated MyNextbase Suite for Cloud, Storage, and App also bring peace of mind in terms of storage and file sharing.
The Nextbase 522GW is more competitive for its features, and has received better reviews than the 67w in Reddit and Dashcamtalks. If you want to experience the premium features for less, go grab your 522GW by clicking on the button below!