High Definition Video Quality


Road Safety
Warning System





Battery Discharge
Prevention

IROAD recording technology with Sony STARVUS image sensor is created fixed 60 frames recording(60 photos/s). In addition, This technologies are supporting more sharp images especially when high-speed driving according to 1.2mbps bitrate with 60 Frames.
SONY STARVIS IMAGE SENSOR

Premium sensor that guarantees the ultimate sharpness and night image quality with SONY STARVIS image sensor. IROAD X1 is equipped with Sony STARVIS image sensor to record the brightest and the cleanest images even in low light environments; it provides a much brighter and clearer image compared to seeing with bare eyes.
In parking mode, the surrounding brightness is automatically diagnosed within 5 seconds and the recording brightness will be set to 3 times higher when the surrounding illumination is low. It can record bright and clear images not only in parking mode but also in driving mode.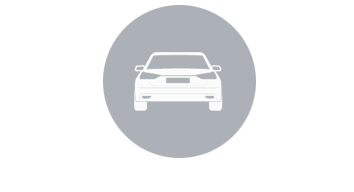 When the car engine is started, the device is automatically turned on and starts recording on driving mode.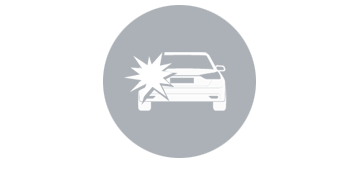 During parking or driving, when a motion & Impact is detected within the vehicle, it will automatically start an event recording.
Safe parking to support the recording mode to protect the vehicle, even when parked.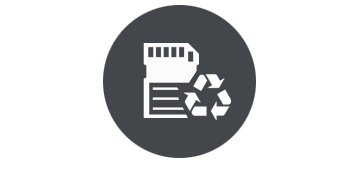 The file system improved in stability by utilizing the JDR system.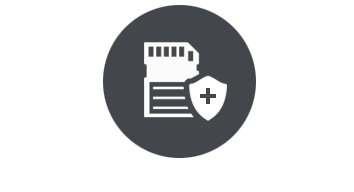 Saved images can be saved and restored with the auto recovery system.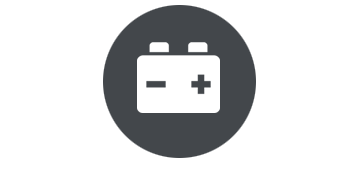 For the purpose of battery protection, automatically detects and cuts off voltage when the voltage drops below certain point.
ADVANCE DRIVER ASSISTANCE SYSTEMS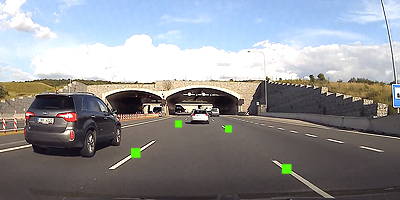 Lane Departure Warning System
LDWS operates in a way that the front camera recognizes the lanes in real time. If the vehicle departs the lane, it will notify the driver through the preset warning sound.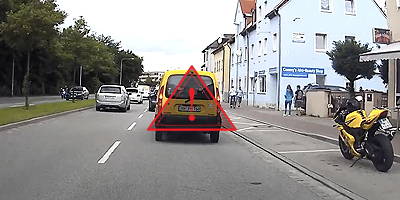 Forward Collision Warning System
The FCWS function calculates the average distance from the vehicle in front and alerts the driver in advance when reaching the range of safe breaking distance in order to prevent a collision.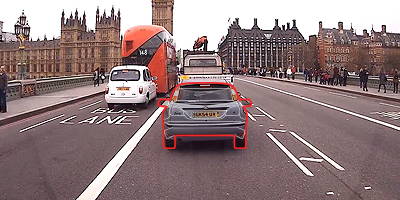 Front Vehicle Departure Warning
Front Vehicle Departure Warning is for generating a warning upon start of a vehicle in front of the subject vehicle while stopped and waiting for a signal.
CONVENIENT WIFI CONNECTION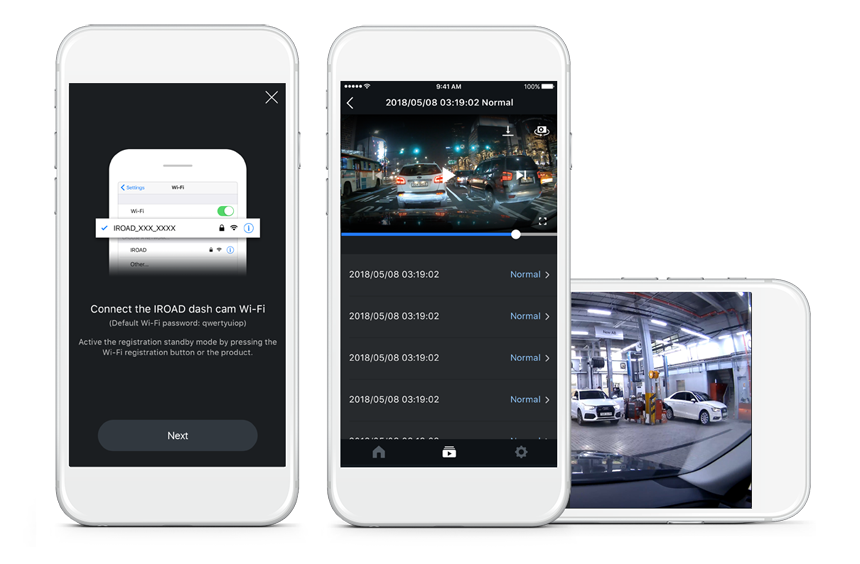 All you need is the free IROAD mobile application to access live view and backup through the application. Simply manage all settings such as ADAS, resolution, sensor, time, sound, cutoff voltage, and more.