Thank you for your support. The giveaway has now ended. We will be announcing the 50 winners shortly.
Frontline Hero $10K Giveaway
Nominate a hero (or yourself) & enter for a chance to receive 1 of 50 Thinkware FA200 dash cam. Let's do this!

You've been taking care of us. Now let us take care of you.

To all healthcare professionals and frontline workers across Canada & USA, thank you for risking your life in keeping us safe and healthy. We are dedicating our 8-year anniversary to you.
In partnership with Thinkware, we are launching the Frontline Hero $10K Giveaway to donate 50 Thinkware FA200 dashboard cameras, complete with a genuine Thinkware SD card and hardwiring kit ($200 USD value) to 50 individuals across Canada & and the US. Apply below!

Thank you for your support. The giveaway has now ended. We will be announcing the 50 winners shortly.

---
This all began with a local Vancouver paramedic named Annelie who inspired us to step up. Read her story here.
This giveaway is open to all frontline workers in Canada and the US. This includes all health and social care professionals, key public services, essential service workers, public safety and national security personnel, etc.
Read some of our favorite stories so far.
The giveaway, valued at $10,000 USD, is made possible through a partnership with Thinkware North America. No purchase necessary. Dash cam, including shipping, will be provided by BlackboxMyCar.

Join in & share the support throughout the month of May and June by tagging your dashboard camera footage and pictures with the hashtag: #MyCarLife!

To stay up-to-date, follow BlackboxMyCar and our CEO on Instagram 👌for more news, giveaways and more!
Entries & nominations will be open now until May 15th, 2020, 11:59pm. Recipients will be announced & contacted via email between May 15th to June 1st, 2020. We want to hear what you got! Submit your entry on the form and don't forget to send along a selfie of yourself (or your nominee) at work - We want to see you in your true colors!
We also ask that recipients share a photo / video of themselves holding the dash cam upon reception so that we can share your positive vibes with the world ❤️!
Some of Our Favorite Submissions...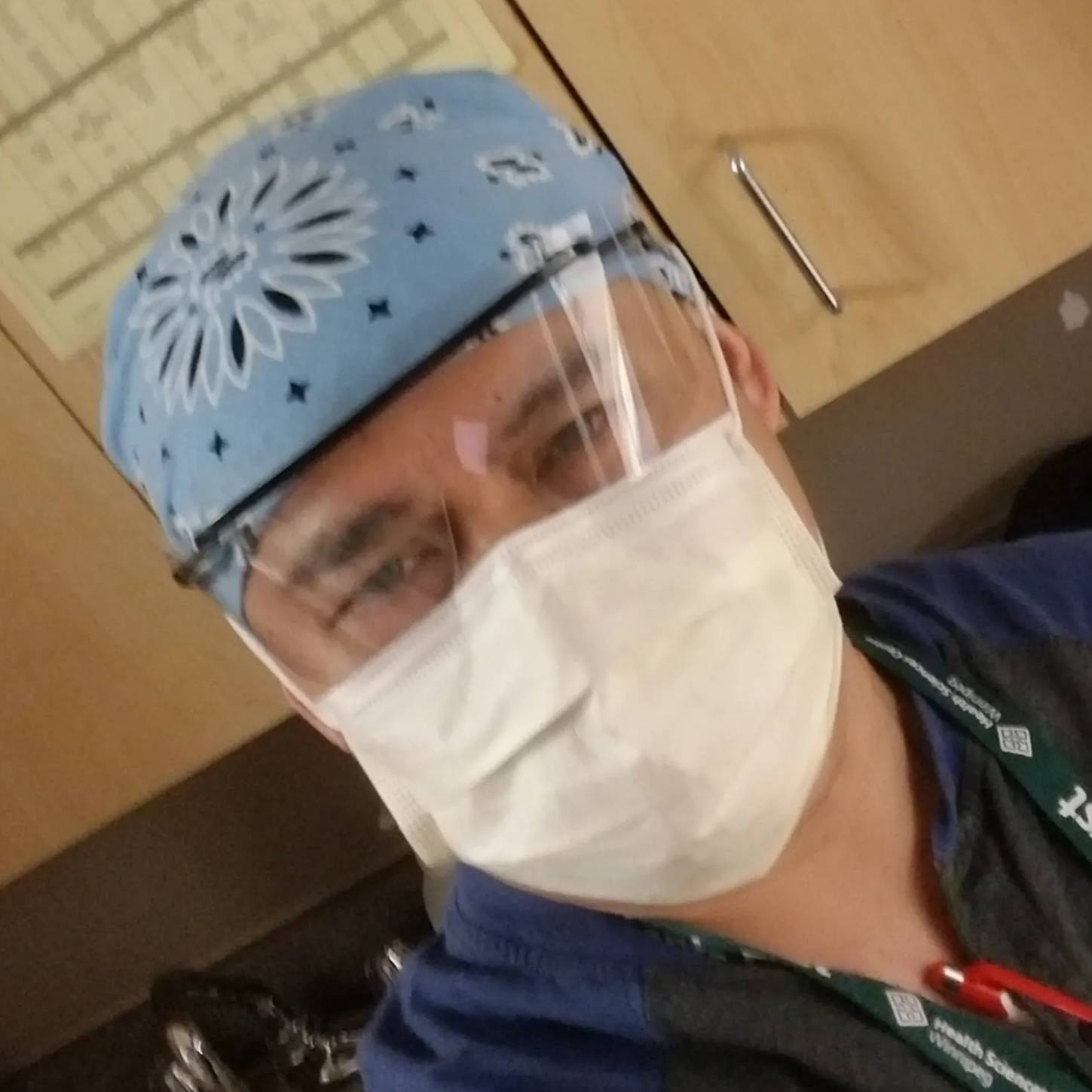 Ernesto from Winnipeg, Manitoba 🇨🇦
Healthcare Aide, Health Science Centre

"My dad provides direct care, personal assistance and support to patients who are ill, elderly or disabled. They assist patients with activities such as bathing, and dressing, They may help with feeding or exercise and in some settings help patients take their medications and It has changed remarkably because of the pandemic and It's more stressful and depressing also health care workers are risking their lives to protect the lives of others."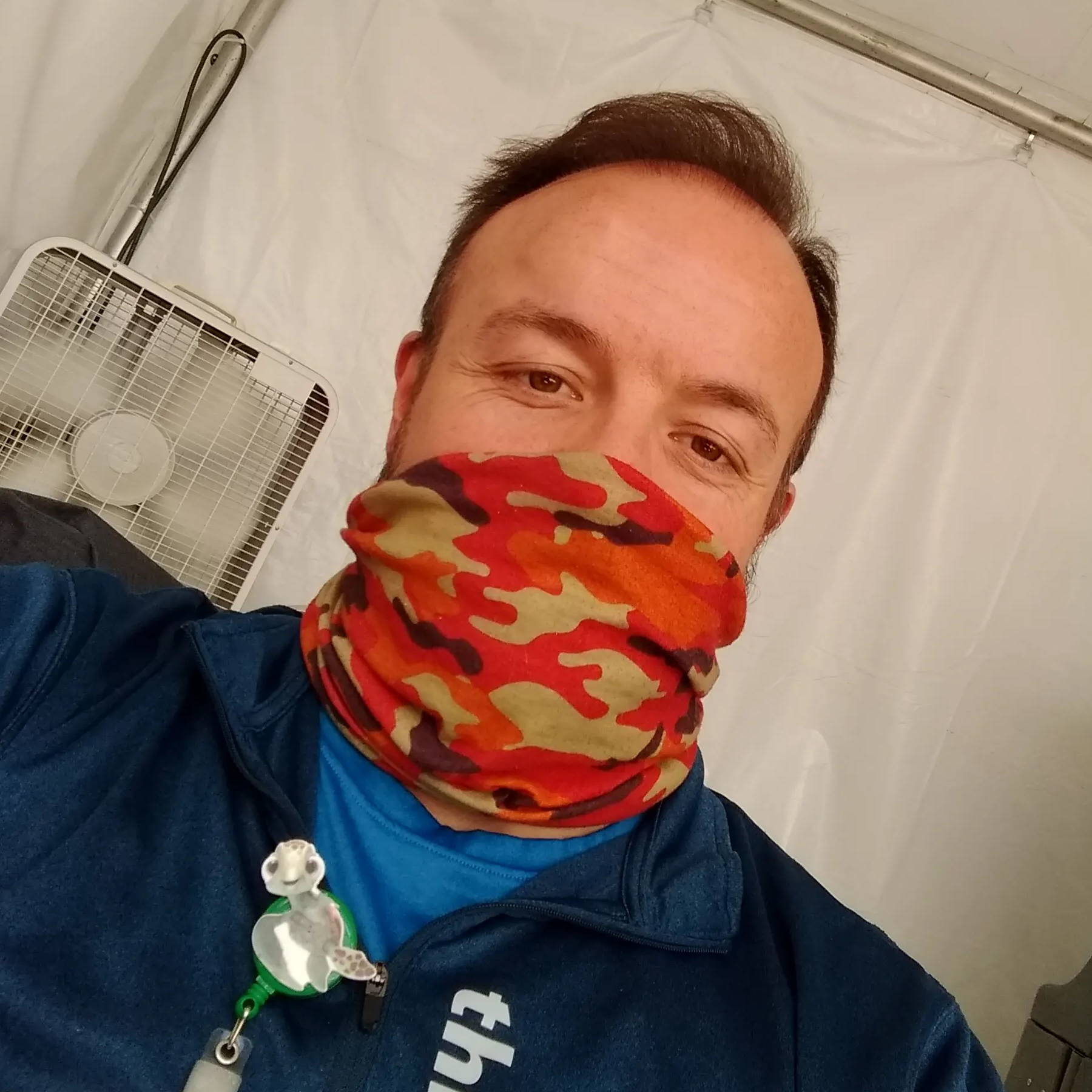 Jace from Beaumont, California 🇺🇸

Licensed Vocational Nurse, Kaiser Permanente

I've been working in the medical field for the last 20 years. For the last year, I've been fortunate enough to work for Kaiser Permanente in San Diego. It's been my dream to work for this fine medical institution for years.
When I finally got my break and accepted a job I realized that my daily commute was going to be a difficult one. I now drive 111 miles from Beaumont Ca to San Diego, one way, 5 days a week! I made the wise decision to purchase a great economical, safe, and reliable electric vehicle shortly after getting hired, and have since put 42,000+ miles on it since last July! I do this job Monday through Friday because I live what I do, I love my employer, my bosses, and my fellow nurses and medical assistants. I hope to relate one day a little closer to home, but in the mean time I am very happy to still have a job, and to be an essential part of this unfortunate crisis our nation and our planet is facing right now.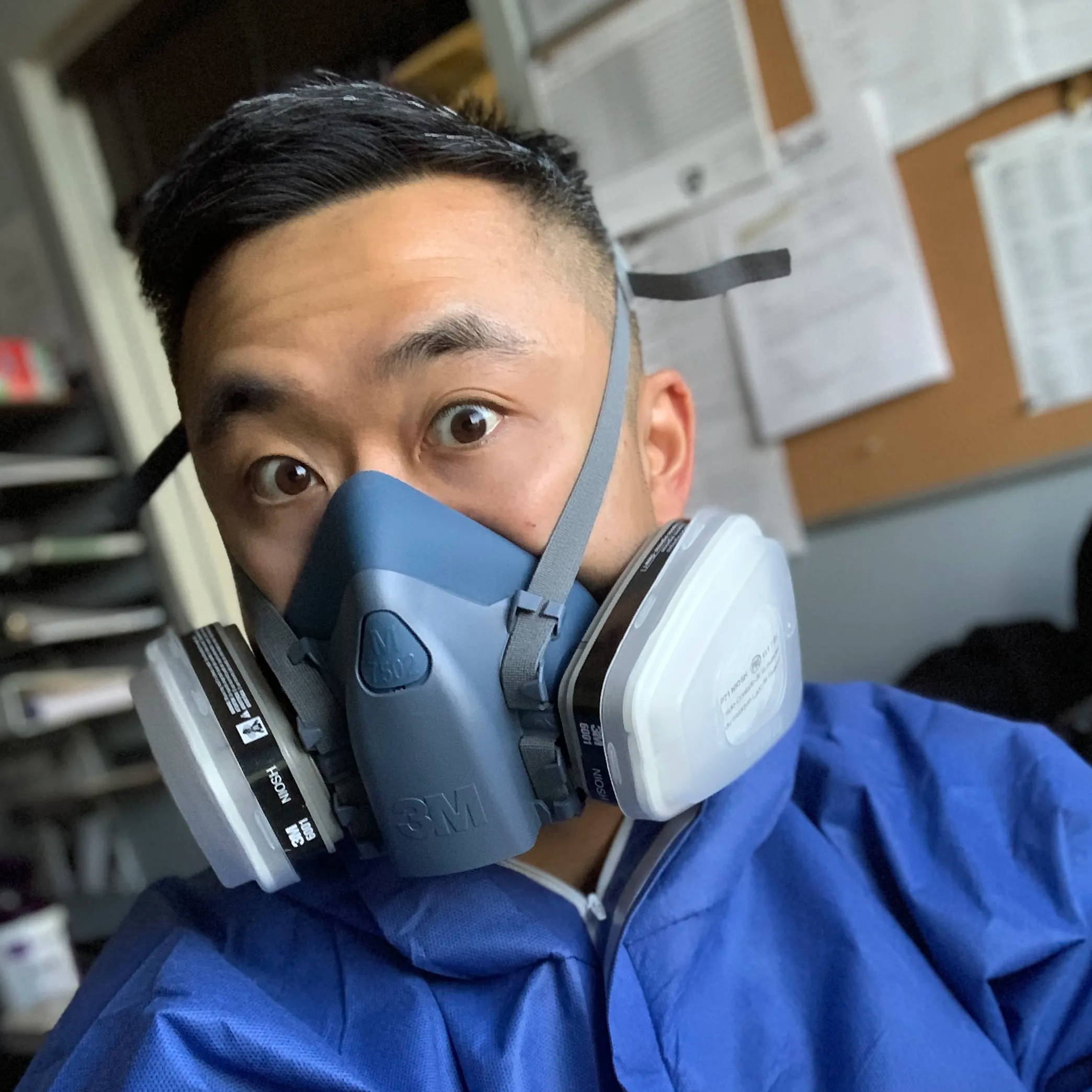 Diem from Richmond, Texas 🇺🇸
"I work at 3 emergency centers. During this pandemic crisis, all of us here try as hard as possible to treat patients that have symptoms of the coronavirus all while trying to protect ourselves. It's definitely an intimidating and daunting role to be in.
One of the most important diagnostic tools to look for the coronavirus is radiology where xrays is CTs are done on the chest to verify so that is where I am part of the frontline."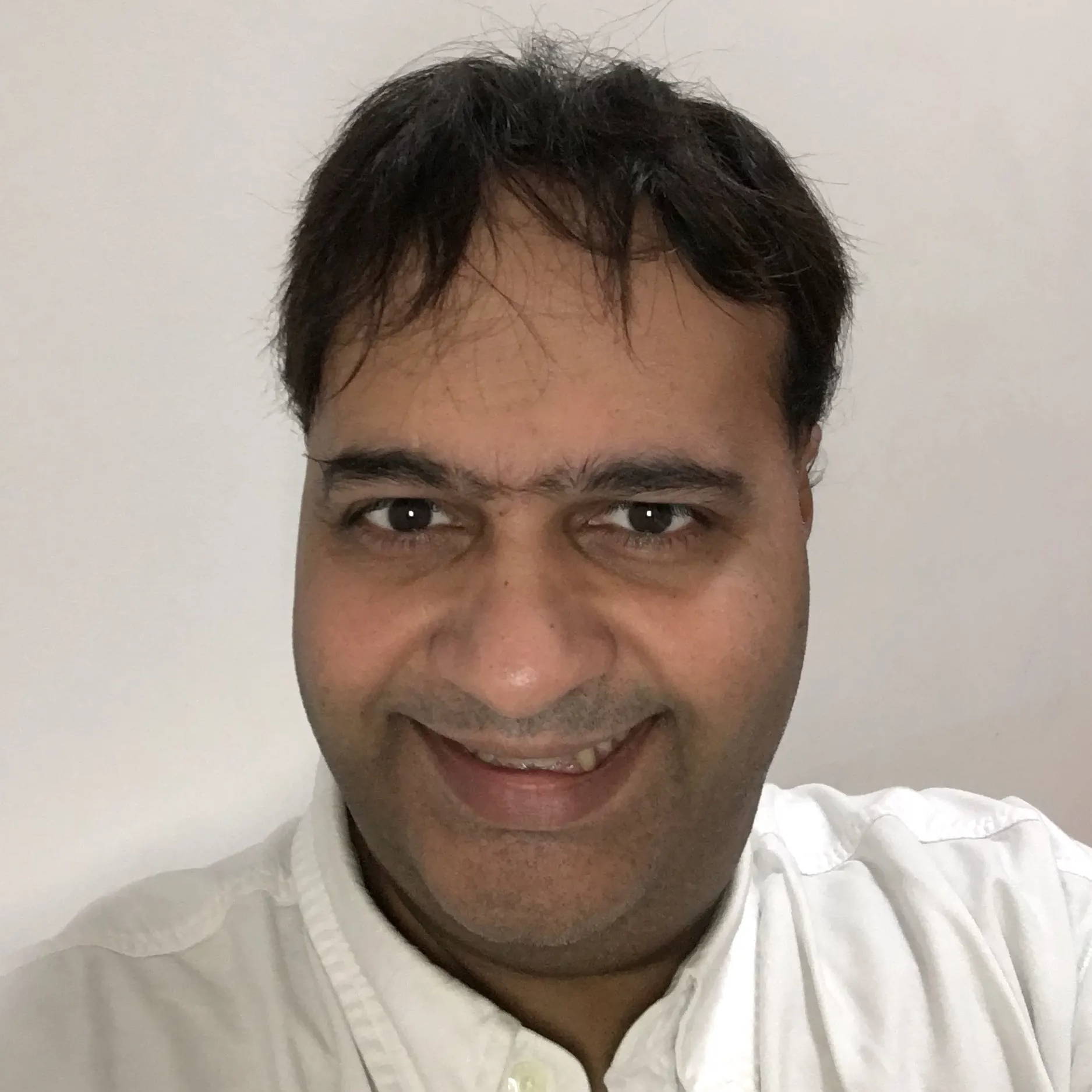 Edgar from Toronto, Ontario 🇨🇦

Driving in front lines in a different way!
Ensuring meals are delivered and taking stress off of people without the worries of going out in this pandemic to a restaurant for pickup ... I got your back!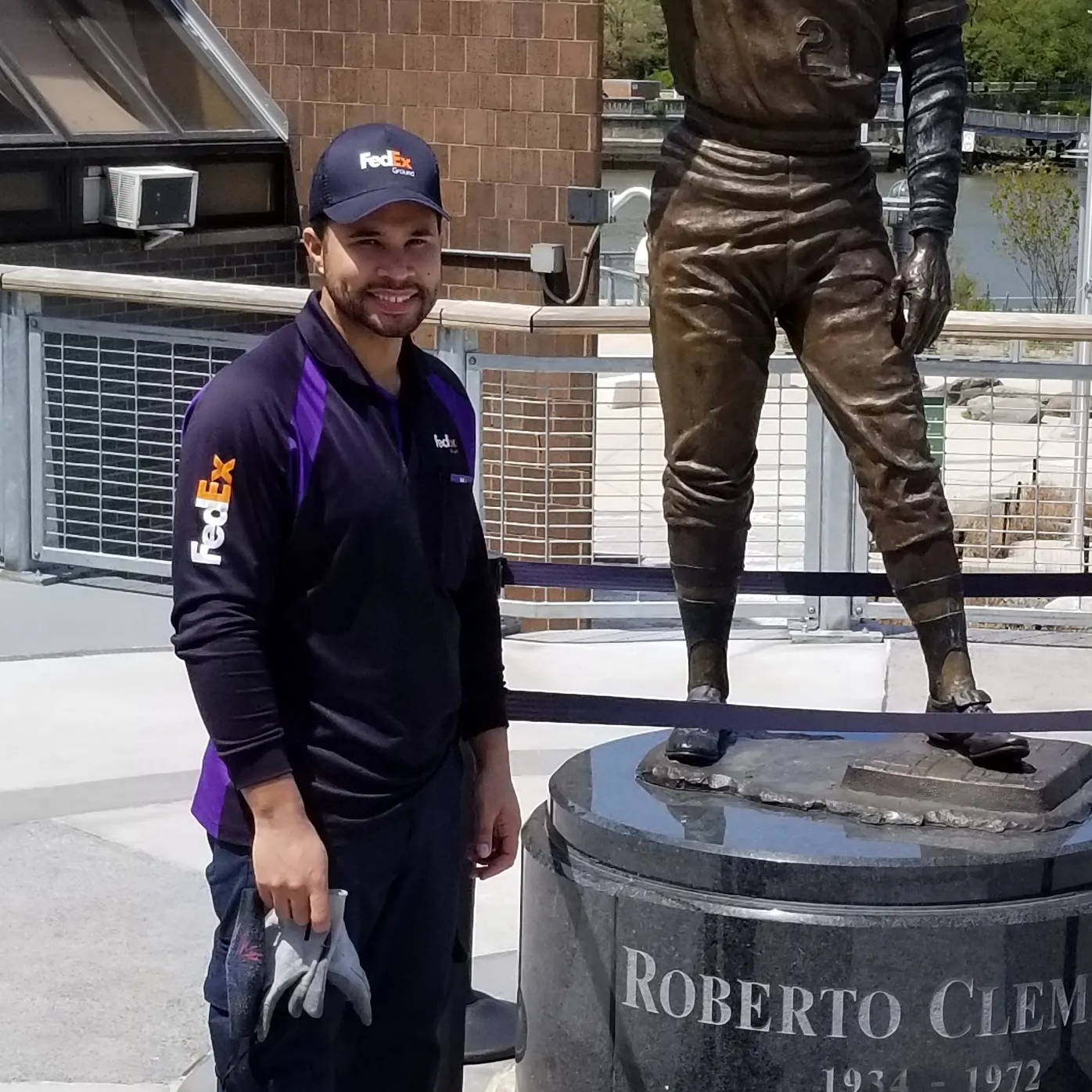 Hairo from Bronx, New York 🇺🇸
"I wake up every morning at 5am, 7 days a week ever since the coronavirus pandemic started. I have seen so many people appreciate us in person or kids drawing and writing letters to post it at their door thanking us from Fedex because they are counting on us to deliver everything they need from food to laundry detergents and more.
I have worked non stop and not complaining one bit of how much work has trippled. I have been delivering from 150 to 300 packages a day. I am happy that I can be part of making people lives better during this pandemic. I have been very motivated everyday because the people around my neighborhood need me and I want to help them stay safe by staying inside. Thank you Blackboxmycar."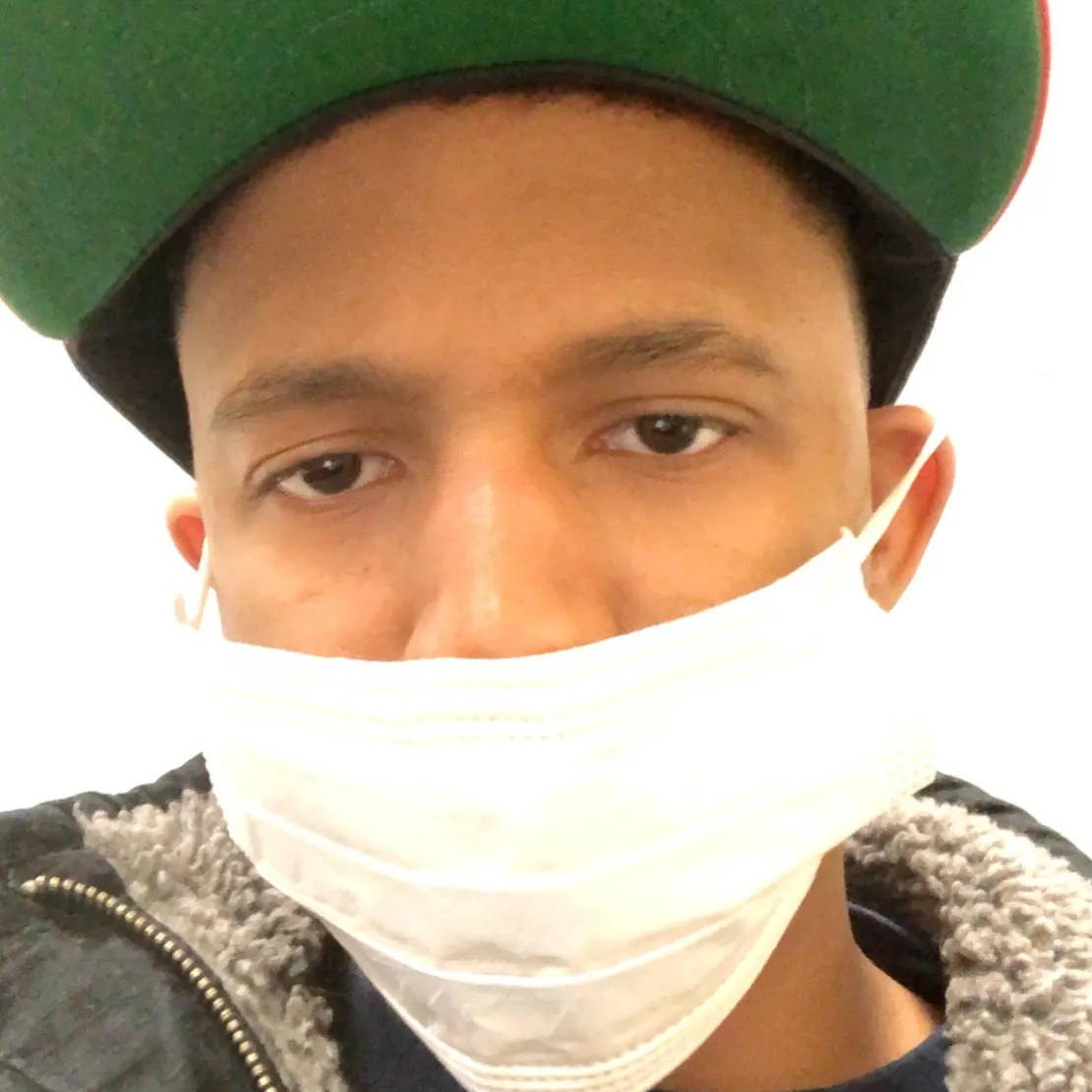 Amani from Taunton, Massachusetts 🇺🇸

Warehouse Problem Solve A, Amazon

"I work in a Amazon warehouse in Massachusetts in the problem solve department. My job is to take the damage product from the inbound trucks and fix any problems it has. A lot of boxes and items comes in open, crushed, missing parts or tracking issue.
My job in the warehouse is special because I could help customer get their product faster or prevent their packages coming in late. Since we do get a lot of trucks coming into the warehouse, I do have an impact of customers getting their product on time in the delivery window they were promised when placing an order."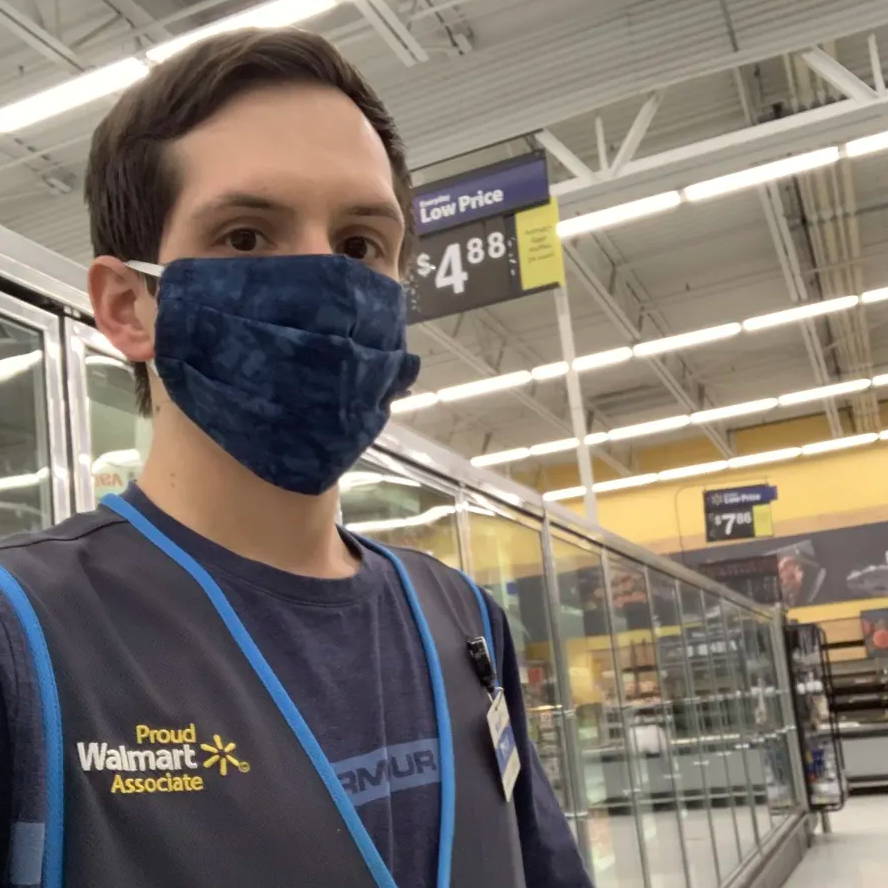 Ryan from Gansevoort, New York 🇺🇸
"Hello! My name is Ryan Jeremias and I work at Walmart as an overnight stocker. I have worked 60+ hours the last few weeks to keep these shelves stocked.
I come into work whenever is requested by me by management because I know the task our store has for the community. I do my best to have top notch customer service day in and out. I love leaving at the end of the day knowing that the shelves are stocked and theres essential supplies for people. And there has always been a line out the door each morning when we open. Never felt more appreciated for the work I do, than I do now. Many customers thank me and so do management. This dash cam would be just another way for the community to show their appreciation to me. Thanks!"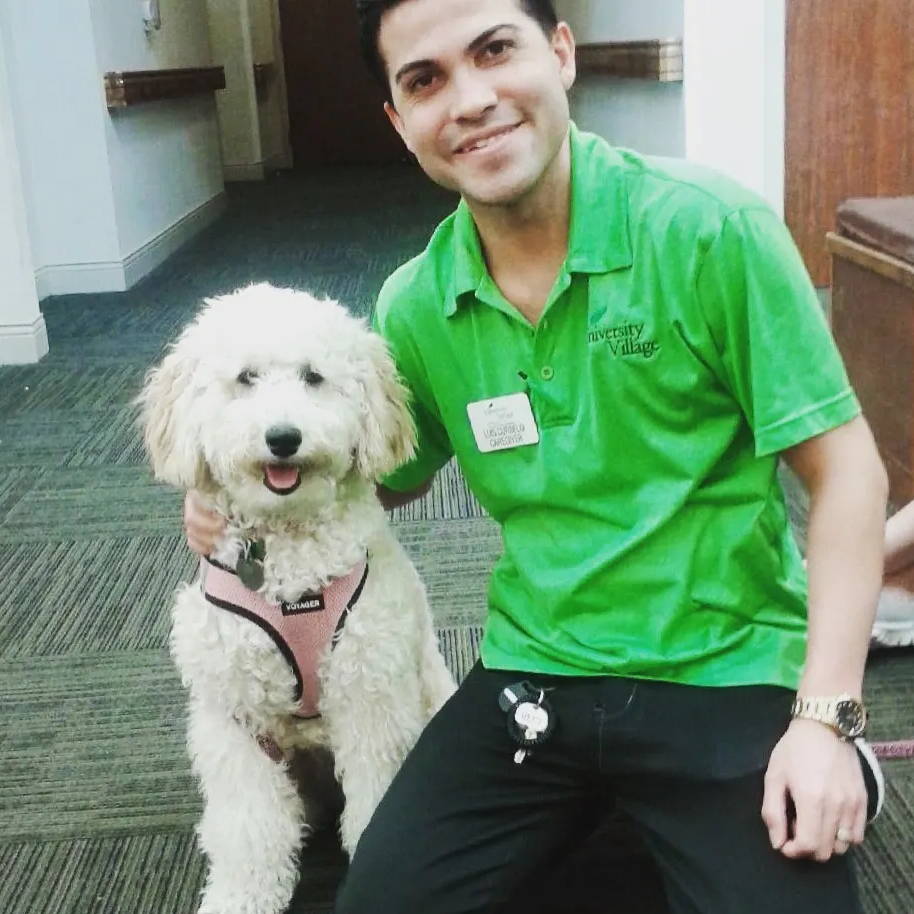 Luis from Round Rock, Texas 🇺🇸

Certified Nursing Assistant (CNA), San Gabriel Nursing & Rehab

"Nominating my husband Luis. He has worked as a CNA caring for the elderly for the last 15 years. He serves as a caregiver for a medium sized facility, and specializing in those residents with dementia and Alzheimer's disease.
He works countless hours for subpar wages, (as do all CNAs), but continues to do so due to his passion and good nature. He even uses his own money to buy the residents personal hygiene items that are better quality than they normally get, going so far as to buy hair color kits to make the ladies feel good, and aftershave for the men. After a long shift, many times a double, he comes home, where he continues to use his skills with his mother in law, who has Alzheimer's herself, living with us while we care for her. He is a true frontline hero, at work, and at home.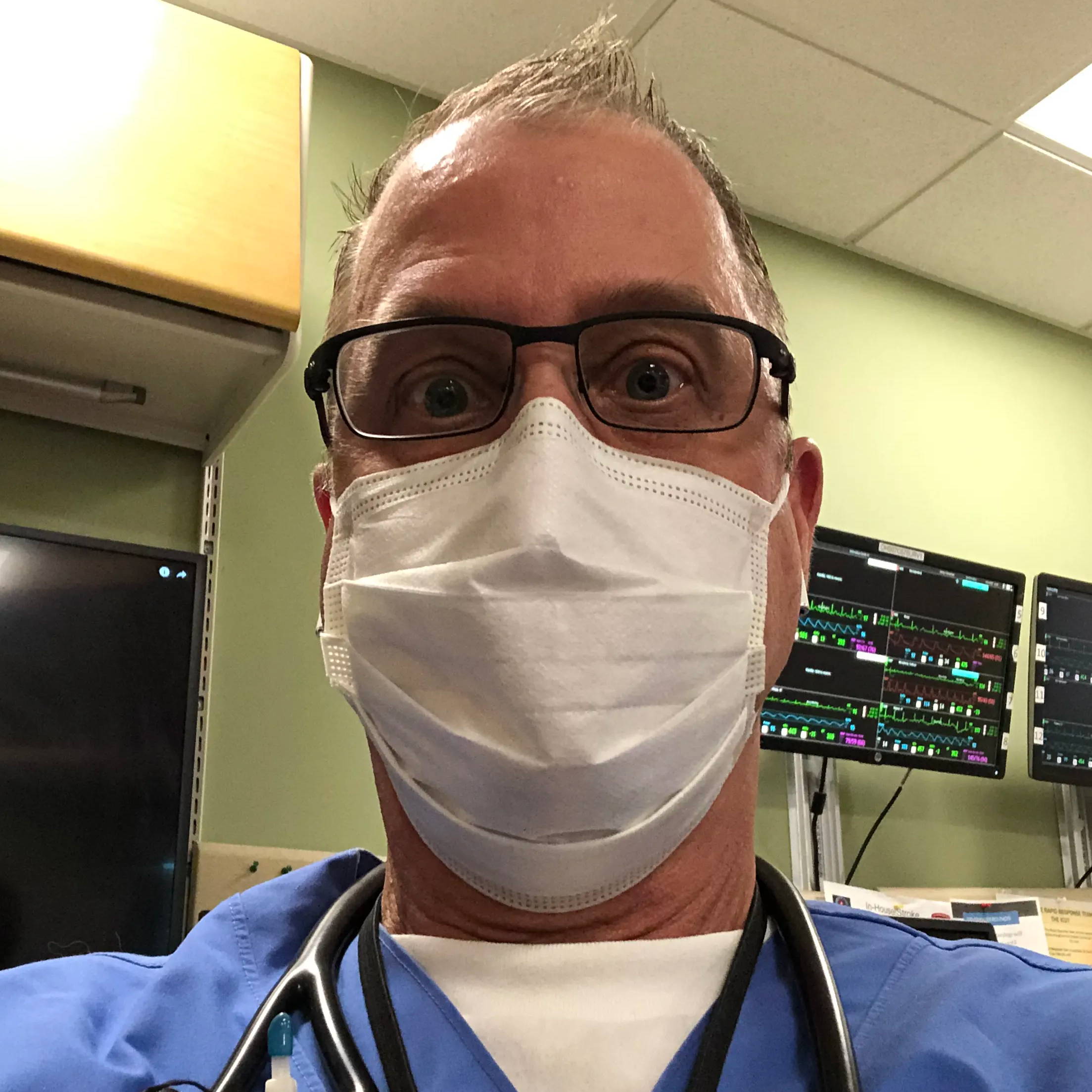 Anton from Portland, Oregon 🇺🇸
Respiratory Therapist, Oregon Health & Science University

"RT's are specialized health care practitioners trained in cardiopulmonary care in order to work therapeutically with people suffering from pulmonary disease. We are on the front line in the COVID-19 fight, working with physicians to help patients survive. RT's are the only health care clinician didactically and clinically educated and trained in the art and science of mechanical ventilation. Ventilators are life support technologies.
About 5% of the patients with COVID-19 cannot sustain normal respiratory function and are required to be intubated—the placement of a breathing tube into their airway. Trained respiratory therapists determine the appropriate ventilator settings to match the patient's respiratory needs. From that point, they provide constant monitoring and assessment and modify the setting as the patient's condition improves or worsens.

Thank you for your consideration,
Tony Wade, CRT"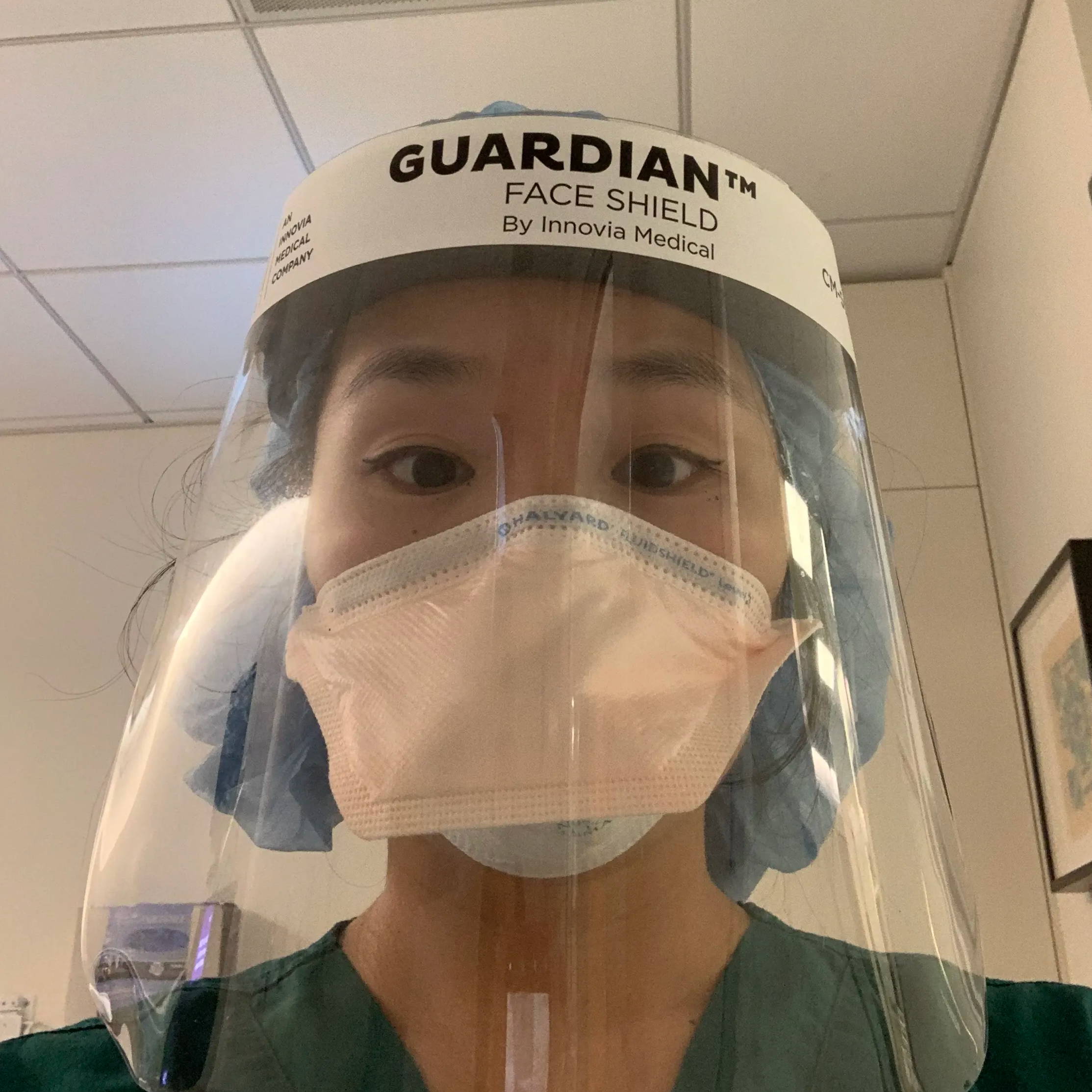 Jenny from New York, New York 🇺🇸

Senior Staff Nurse, NYU Langone Health

"I am a Senior Staff Nurse working in one of New York City's biggest hospital systems helping to fight the COVID 19 pandemic. I have been a nurse for over 5 years now and I enjoy every minute of it. I can't imagine being in any other profession! I go to work with a smiling face every shift and I try to pass on that smile to my patients.
I currently work with Bone Marrow Transplant & hematology patients. These patients are in the hospital because they have cancer. I am there for my patients, from the time they get their diagnosis to the moment they are done with their chemotherapy treatments. I am there to provide them with support, love, and compassionate care. It's been tough with the COVID pandemic for these patients because they are immunocompromised. I have to be very careful and prevent them from getting infected and sicker. It's such an honor to be a caregiver to every patient I meet. I love nursing and the feeling of making someone's day a little brighter just warms my heart."
Find more stories on our Instagram under the "Frontline Hero" highlight!