All Warehouse Deals items are new. The original packaging may be damaged from shipping/delivery to our warehouse.
BlackboxMyCar PowerCell 8 Dash Cam Battery

Ultimate Parking Mode Solution. Continuing on the success of the BlackboxMyCar BI-750, the PowerCell 8 is the latest BlackboxMyCar-designed dash cam battery pack built to deliver the ultimate combination of power, durability and reliability.
Designed by BlackboxMyCar

The PowerCell 8 is a dash cam battery designed, tested and backed by your most trusted dash cam name, BlackboxMyCar. The battery is engineered and assembled in South Korea.
Sporting a slimmer design, the PowerCell 8 carries 25% more power than the Cellink NEO, giving you up to 35 hours of parking mode protection for a dual-channel system.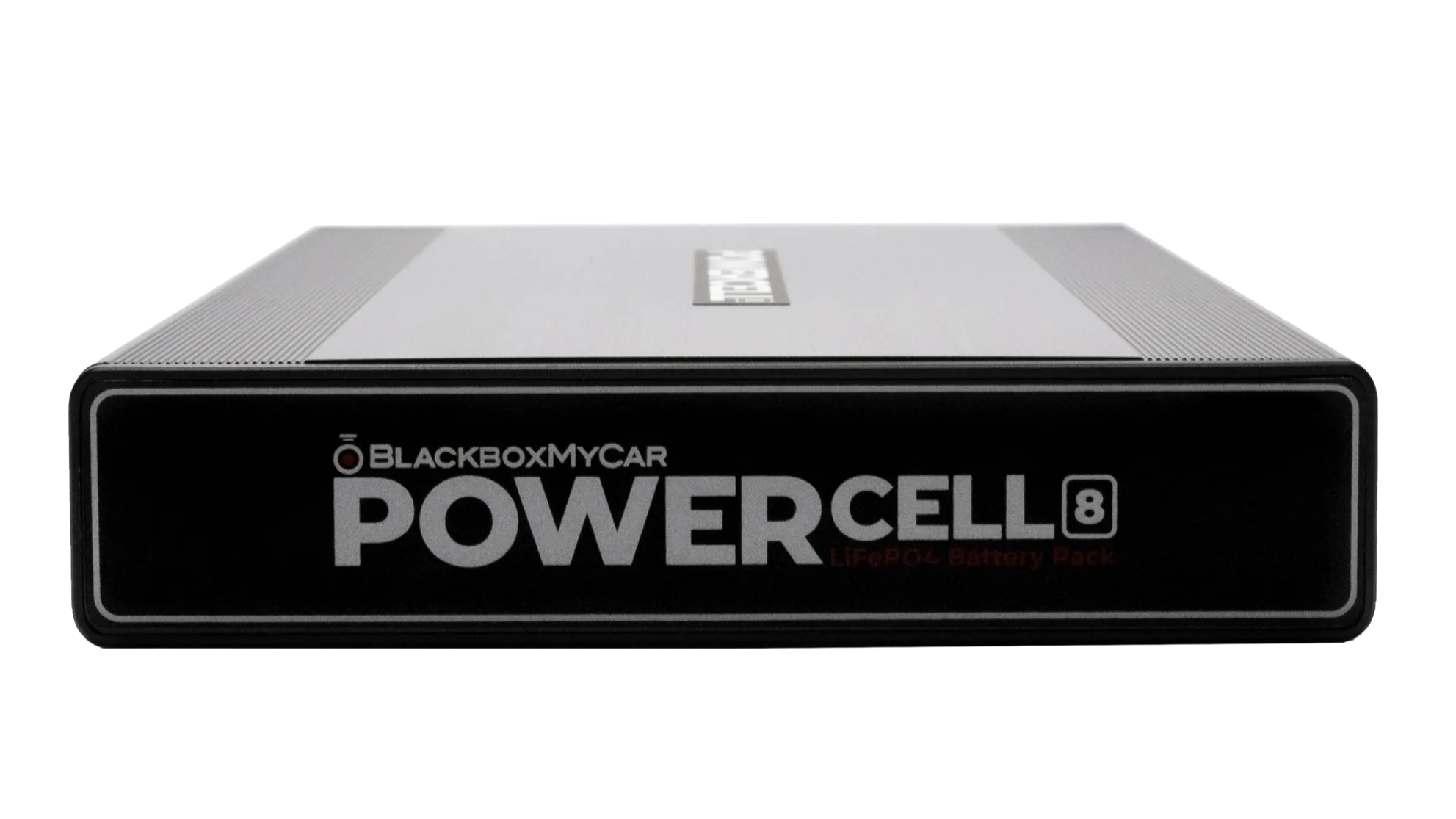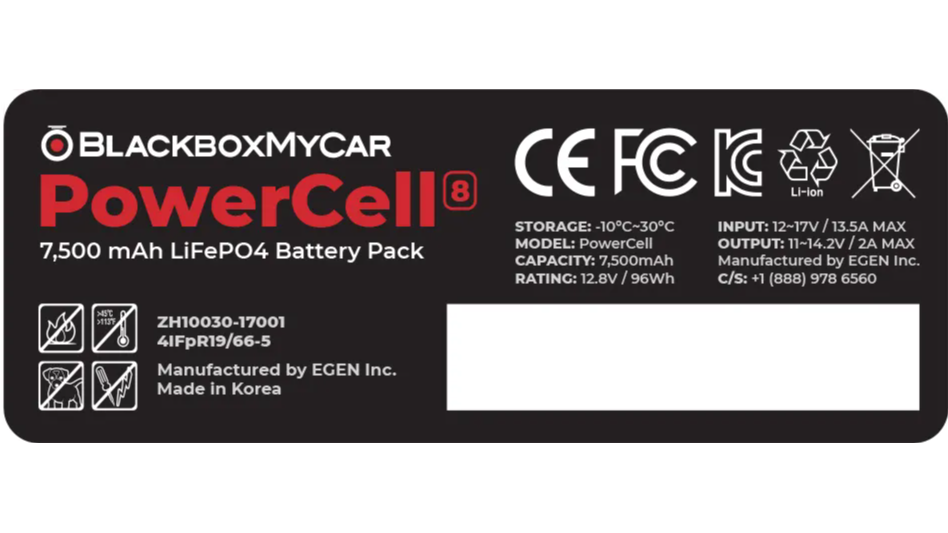 Higher Capacity for More Power

The BlackboxMyCar PowerCell 8 can be charged fully within 50 minutes of driving with the rapid and safe charging control circuit. ​
Higher Capacity: with a capacity of 96Wh/7500mAh, the PowerCell 8 gives you 25% more power than the Cellink NEO or the BlackVue Power Magic Ultra Battery B-124X.
Faster Charging: despite a higher capacity, the PowerCell reaches a full charge at as little as 50 minutes.
Check Battery Status with App

PowerCell 8 comes with Bluetooth built-in and best of all, it shares the same Cellink NEO Plus Battery Manager App, available free from both the Apple Store or Google Play store.
The Battery Manager App allows you to manage the settings and check the battery performance with just a few taps of your finger even if the PowerCell 8 is installed out of sight.
Use the Battery Manager App to:

check remaining capacity or time to full charge

control settings like charging current, voltage cutoff, LED indicators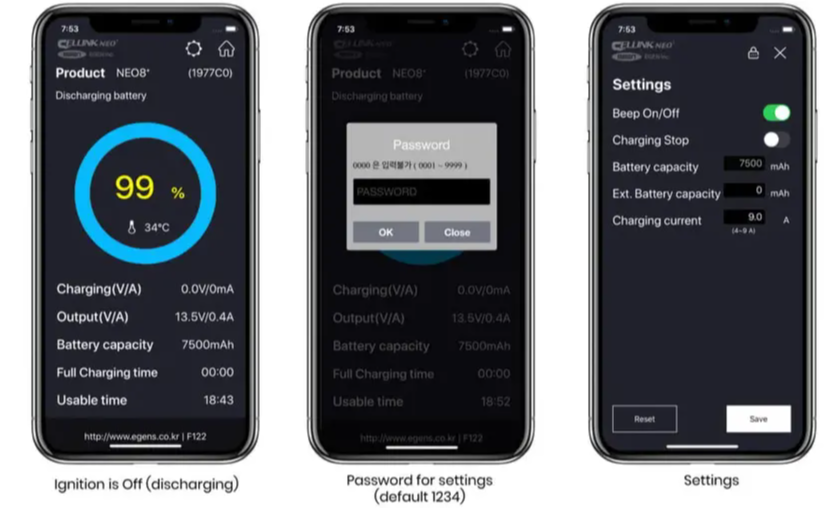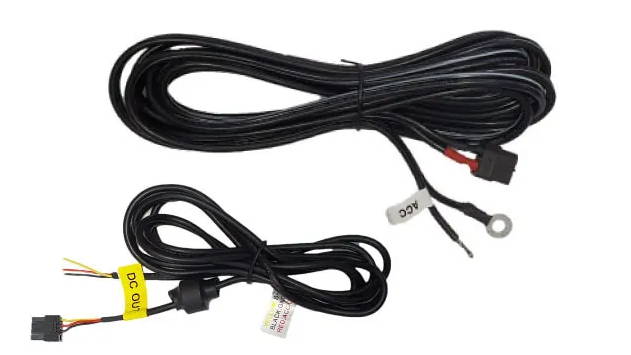 Multiple Connections Options

The BlackboxMyCar PowerCell 8 comes with multiple input cables and options, including a 12V Power Cable that you can plug into the cigarette lighter socket (6A) in your vehicle and a Hardwiring Cable that you can connect to your vehicle's fuse panel (9A) for a faster charging speed.
Unspliced 3 Wire Output Cable - splicing to a dash cam hardwire kit will be required
Thinkware Spliced Output Cable - plug and play cable for Thinkware dash cams
Viofo Spliced Output Cable - plug and play cable for Viofo dashcams
Viofo Spliced Output USB-C Cable - plug and play cable for the Viofo A139 dash cam
With the popularity of Cloud dashcams such as from BlackVue and Thinkware, PowerCell 8 comes with a 5V USB 3.0 power outlet, this simplify the setup of mobile router in the vehicles. ​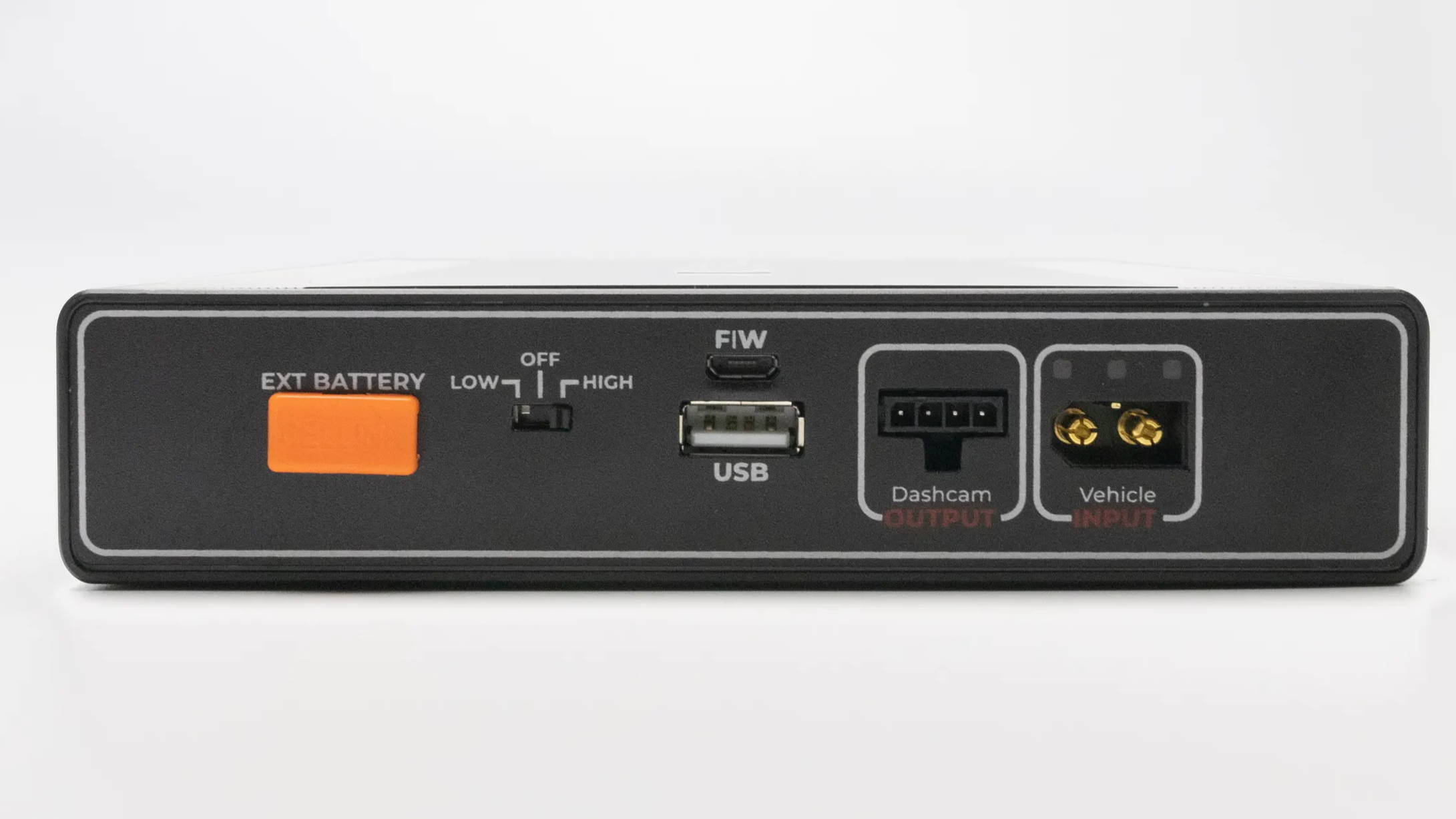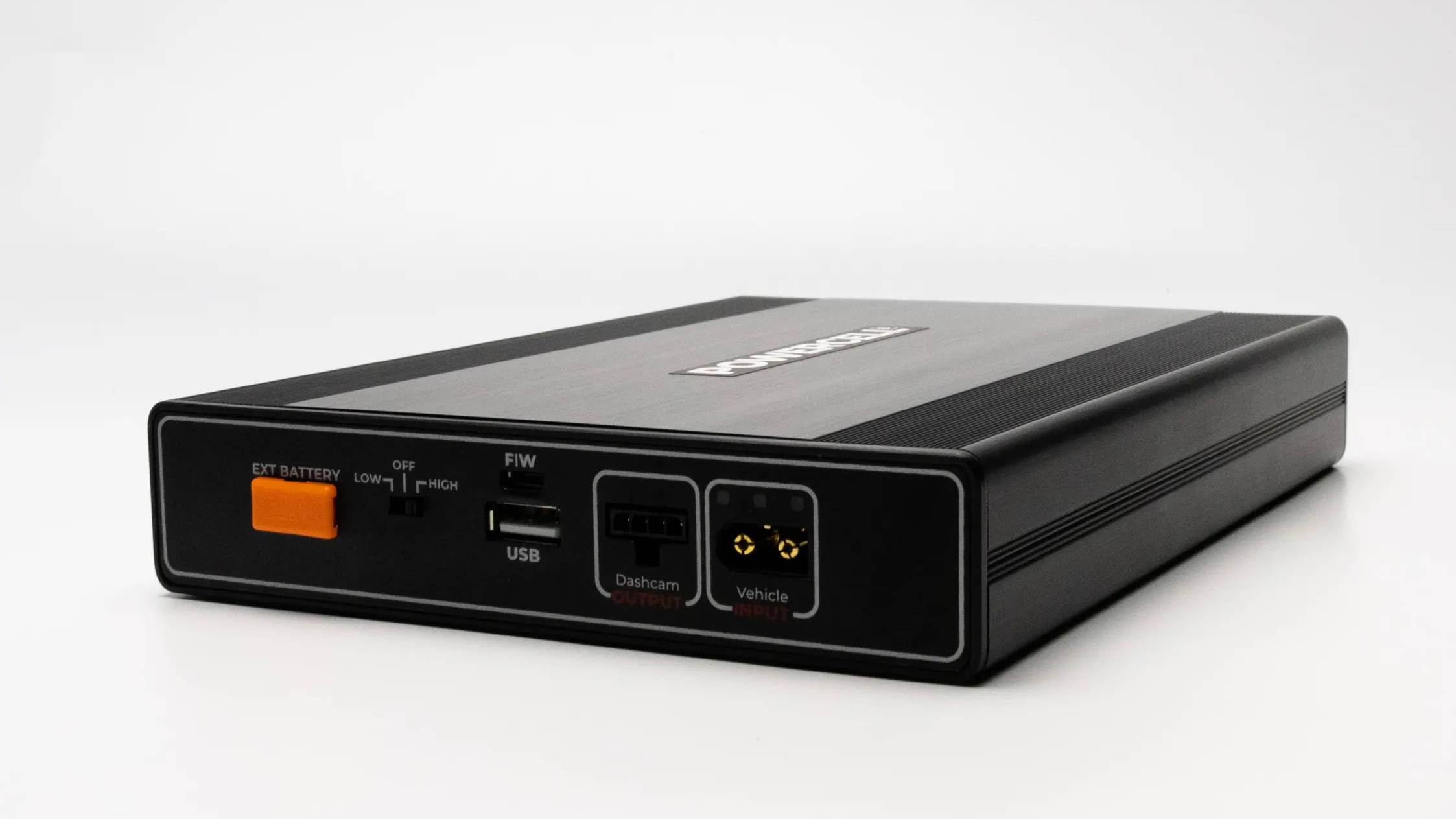 Expansion Battery for More Power

PowerCell 8 works with the Cellink Neo Extended Battery Pack, giving you more the option to expand for more power whenever you need.
Power Duration Capabilities
A fully charged BlackboxMyCar PowerCell 8 battery pack can run a single 1-channel dash camera for up to 48 hours, while a dual-channel system can be run for about 35 hours with its integrated 96Wh. This measurement based on continuous runtime.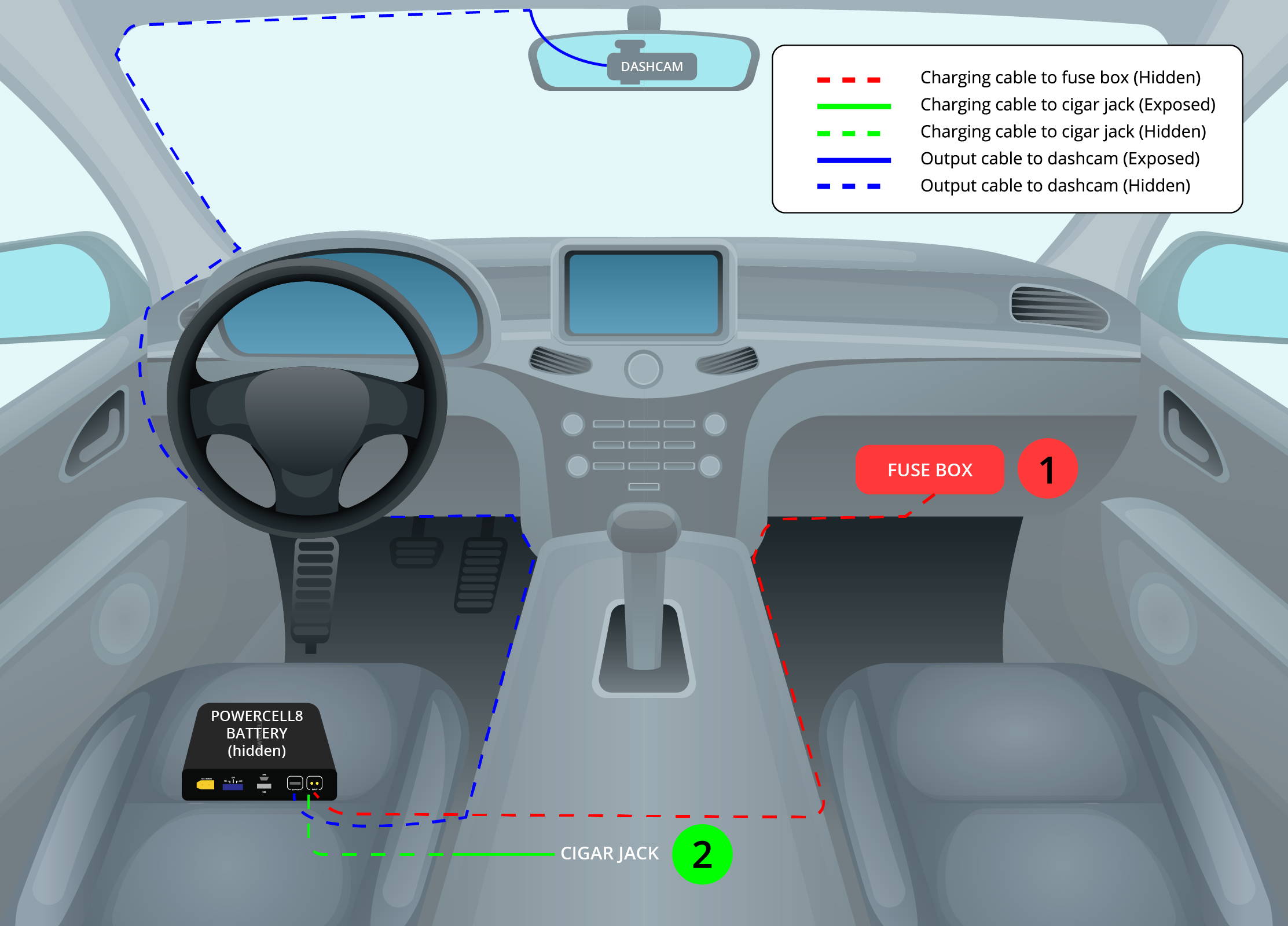 When vehicle's ignition is switched ON, PowerCell 8 battery pack charges and supplies power to the dashcam.

When vehicle's ignition is switched OFF, PowerCell 8 battery pack supplies power to the dashcam independently until power depletes.
1. Simple installation using 12V Power Cable

Just plug the battery into the cigarette lighter socket of your vehicle using the included 12V Power Cable.
2. Hardwire installation using Hardwiring Cable

For fastest charging speed, connect the battery to the fuse panel.
BlackboxMyCar PowerCell 8 Battery Pack
Output Hardwiring Cable (Hardwiring Cable)
Cigarette Socket Input Cable (12V Power Cable)
Add-A-Fuse of your choice
One power output cable of your dash cam (your choice)
2 Velcro Strips
User Manual
1-Year Warranty
50 min (Hardwire) | 80 min (Cigarette Plug)
CHARGING VOLTAGE / CURRENT
-10°C - 70°C (14°F - 158°F)
EXTENSION PACK COMPATIBILITY
1-Year Manufacturer Warranty
If you are planning on changing the battery password, you will need to enter the default password '1234' when prompted for the old password.

Note: There is no password retrieval or reset function. Password reset is a function that can only be performed by technicians at the manufacturer. The Reset function within the Battery Manager App is for resetting the default battery settings (ie. the Dual Charger setting) only and will not reset the password back to the default "1234".
Because of this, we strongly recommend that you don't change the password unless you absolutely needed to, and if you do change it, make sure to keep a record of the new password. Once you have changed the password, you will be asked to re-enter it every time you access the Settings menu within the Battery Manager App.