ThinkCar ThinkScan 660 OBD-II Diagnostic Scanner
Best Price Guaranteed or We'll Match it
ThinkScan 660 orders may take 4-6 business days to fulfill before shipping out.
ThinkScan 660 OBD-II Diagnostic Scanner

Diagnostic and maintenance for your car. The ThinkScan is a powerful vehicle diagnosis tool developed by ThinkCar, maker of the ThinkOBD 100 and ThinkDiag. With a large 3.5" color display and unique diagnostic software, the ThinkScan supports the most commonly required maintenance services and allows you to accurately diagnose fault codes in your vehicle.
Compatible with Most Cars

Easy-to-Use OBD-II Scanner with Built-in Color Display and Intuitive Buttons

Simply plug the ThinkScan into your vehicle's OBD-II port and all data and settings will be accessible right on the 3.5" color display with large icons. No mobile app to install or pair via Bluetooth.
The Read, Clear, I/M and Help shortcut keys on the keypad bring simple, straightforward operation. Comes with comprehensive Help, including OBD parameter, mode explanations and more.
Other generic OBD-II functions supported:
O2 Sensor Test
On-Board Monitor Test
Data Graphing
and more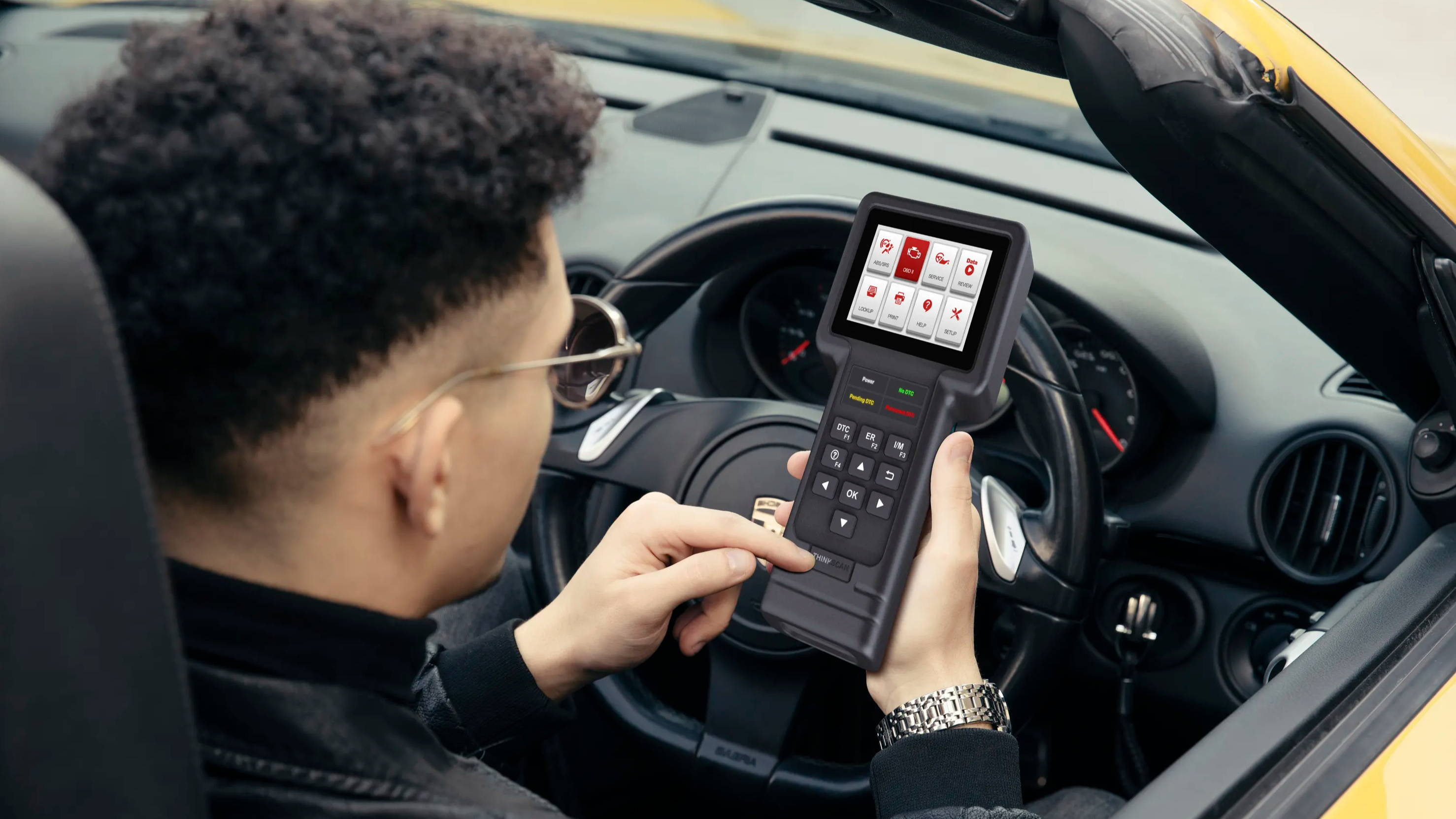 Maintenance / RESET Functions

The ThinkScan is specially designed to provide you with quick access to the vehicle systems for various scheduled service and maintenance performances, including the 10 most commonly-used maintenance / reset functions:
Engine Oil Lamp
EPB (Electronic Braking System)
ETS (Electronic Throttle Body System)
SAS (Steering Angle Sensor)
DPF Regeneration
TPMS (Tire Pressure)
Injection Coding
Battery Matching
ABS Bleeding
IMMO (Immobilizer Matching)
Manufacturer Enhanced Functions

Perform diagnostics functions specific to your vehicle, including:
Engine
Transmission
ABS
SRS
Lifetime-free software updates included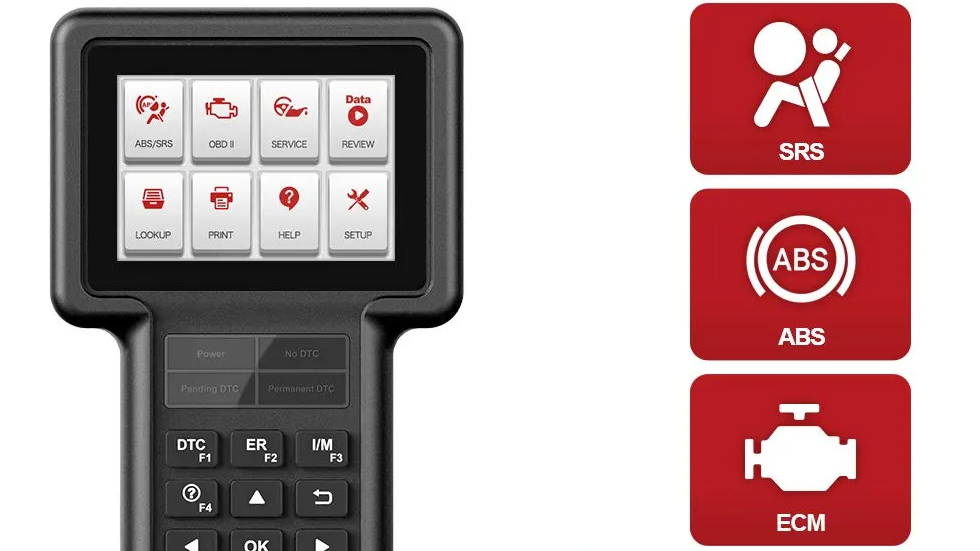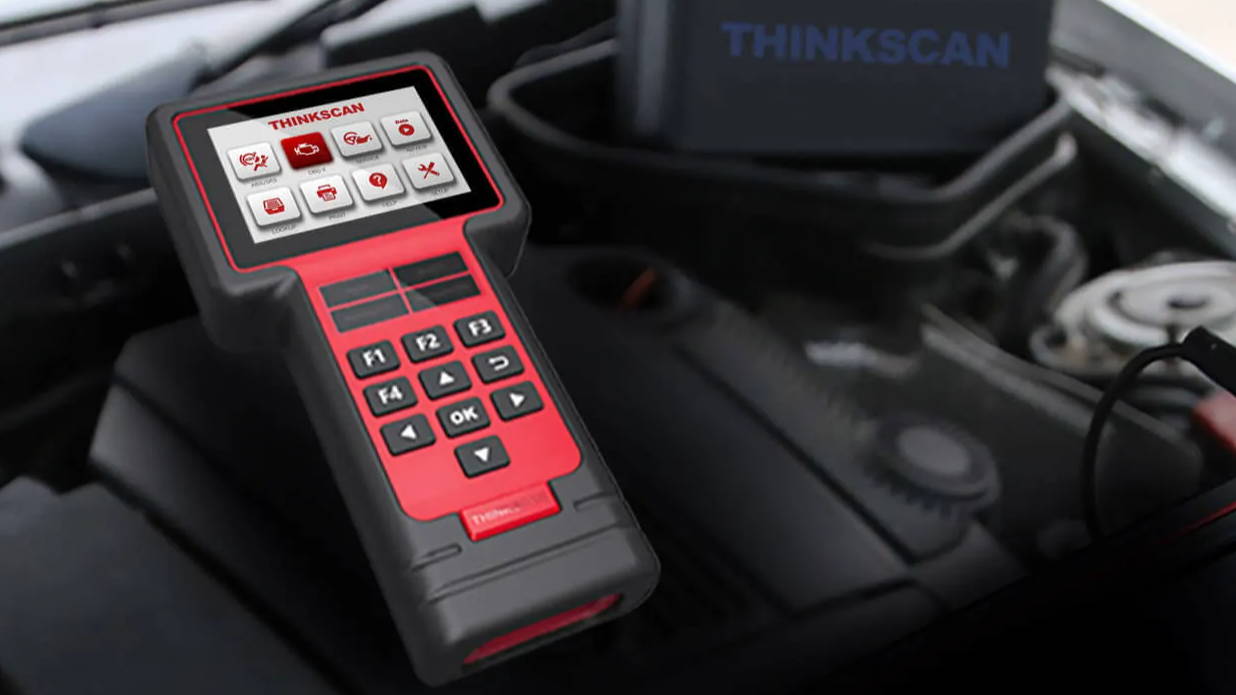 Compatible with OBD-II and EOBD

The ThinkScan 660 supports full OBD-II /EOBD diagnostics, allowing you to complete a basic maintenance in your own garage. Built for both professional and individual users, the ThinkScan 660 is compatible with compatible with most domestic, European and Asian vehicles that are OBD-II compliant.
Supports all the OBDII/EOBD test modes include: CAN, ISO9141, KWP2000, J1850 VPW and J1850 PWM.
Compare OBD Diagnostics Tools
ThinkCar ThinkScanner 660
User Manual
Diagnostic Cable
14°F - 122°F (-10°C to 50°C)
4°F - 140°F (-20°C to 60°C)
COMPATIBLE OBD II PROTOCOLS
CAN, ISO9141, KWP2000, J1850 VPW and J1850 PWM
English, French, Spanish, German, Russian, Italian, Portuguese, Japanese
1-Year Manufacturer Warranty