ESCORT Radar M1 Dash Cam
Best Price Guaranteed or We'll Match It
Radar detector orders may take 4-6 business days to fulfill before shipping out.
A Perfect Pair - specifically designed for use with your ESCORT radar/laser detector
Escort's industry leading radar detectors now have the perfect companion. The Escort M1 can be mounted onto most Escort radar and laser detectors. This integration eliminates the need for additional cords and power sources in the car and creates a single space on the windshield for both the detection unit and dash cam.
The M1 captures the road ahead in 1080p Full HD and is optimized for both day and night recording. The option to downscale to 720p HD is available for recording at 60FPS. Drivers control the M1 dash cam functionality including resolution, settings, and more through the M1 App. This also allows users to download footage directly to their smart devices (iPhone and Android), so it can be shared instantly.
The ESCORT M1 requires a compatible detector, detector mount and cord. Please refer to the Specifications section for more information.
In the United States, radar detectors are restricted from use within Virginia and Washington D.C. It is entirely street legal within the other states.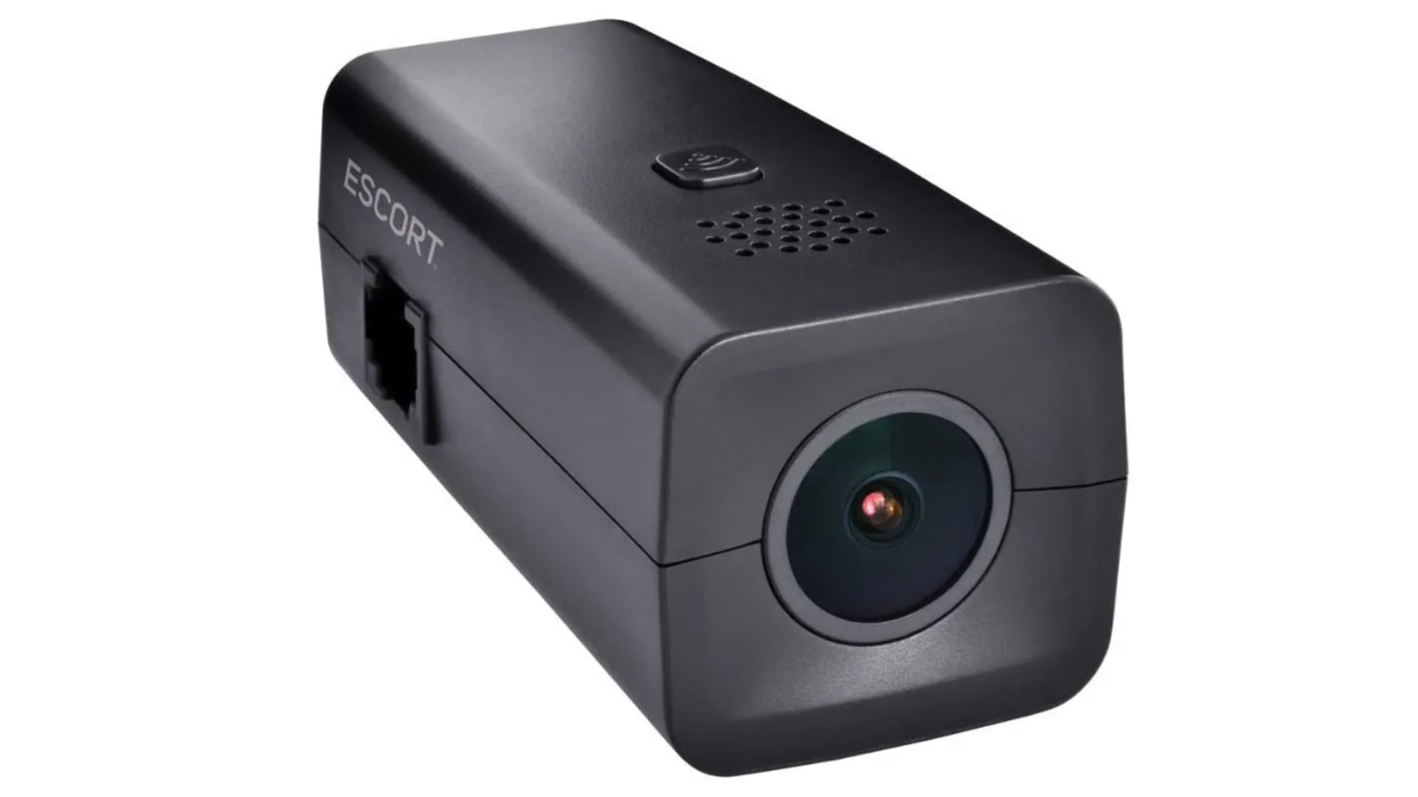 1080p Full HD at 160°
Ultra wide-angle view gives you a full view of the road and your periphery while at the same time minimizing edge distortion.
Continuous Loop Recording
Never miss a moment with continuous video recording
Wide Dynamic Range (WDR)
Optimized to automatically maximize video clarity in daylight or night-time conditions.
G-Sensor Collision Detection
G-sensor auto detects any impact to the vehicle
WiFi Enabled
Allows for easy viewing, saving, and sharing on iOS and Android smartphones from your car
Temperature Protection
Super capacitor technology and high-quality hardware enable the M1 to withstand extreme temperatures.
Samples, Reviews & Comparisons

Stay tuned for our review.
M1 dash cam
Micro-USB to USB Type-A cable (3.3 feet)
16GB Micro SD Card
Mounting Accessories (including camera mount arm, and sticky cup mount)
The ESCORT M1 requires a compatible detector, detector mount and cord.
Compatible Detectors with no additional accessory required:
ESCORT iX, MAX 360, MAX 360c, Passport Max, Passport Max 2, Redline EX, ESCORT iXc, MAX II Platinum
Detectors requiring optional ESCORT StickyCup Mounting Bracket:
Passport X80, Solo S4
Not compatible with the following models/accessories:
9500i, 9500ix, PassportiQ, S75G, SmartCord Live, ZR5 (only with detector connected) and ZW5
What is a Radar Detector?
Radar Detector is a device that detects invisible radar waves that are used to get a speed measurement of your vehicle. When the radar detector is triggered by the invisible radar waves, an audio and visual alert is set off for the driver to slow down to avoid speeding tickets.
What are false alerts on a Radar Detector?
False alerts are when the radar detector picks up on radar signatures not from a police officer. Two common types are stationary and moving false alerts.
What are the differences between a Ka, K, and X bands?
X Band radar waves fall between 8.0ghz and 12ghz. Law enforcement X band radar guns operate universally on 10.5ghz.
K Band radar waves fall between 18ghz and 27ghz. Police K band radar operates strictly at 24.125ghz and 24.15ghz.
Ka Band radar waves fall between 33.4ghz and 36.0ghz. With very few exceptions, if your radar detector alerts a Ka band, you can be sure there is a legitimate threat ahead or behind you.
What is MRCD or MultaRadar CD?
MultaRadar is a brand new threat to drivers across North America. Unlike traditional technology, MultaRadar does not operate at just one frequency which renders many old radar detectors obsolete from detecting MultaRadar.
What is the return policy?
We fully stand behind our products and are absolutely confident that they will meet and exceed your highest expectations. However, within 30 days of purchase, if you are unhappy with your unit or if you simply wanted to try out a dash cam, we will refund your money. No questions asked. For more details, click here.