All Warehouse Deals items are new. The original packaging may be damaged from shipping/delivery to our warehouse.
BlackSys CH-200 2-CH WIFI Dash Cam

Keeping it simple and reliable - a brand trusted by drivers worldwide. The BlackSys CH-200 offers 1080p Full HD recording on both front and rear cameras with dual Sony image sensors for great low-light image processing. Comes with Time-Lapse and Buffered Parking mode, as well as road-safety features such as Lane Departure and Forward Collision Warning alerts.  
Clear Image with Sony Image Sensors

The front and rear cameras feature identical Sony IMX322 sensors, which are capable of 1080p Full HD recordings at 30fps. Overall, images are sharp and clear even in the lowest lighting. The sensor also does a good job not overexposing bright lights at night, something many other dash cams suffer with.The front and rear cameras offer a generous 135 and 130-degree field of view respectively, which makes them more viable on multi-lane highways.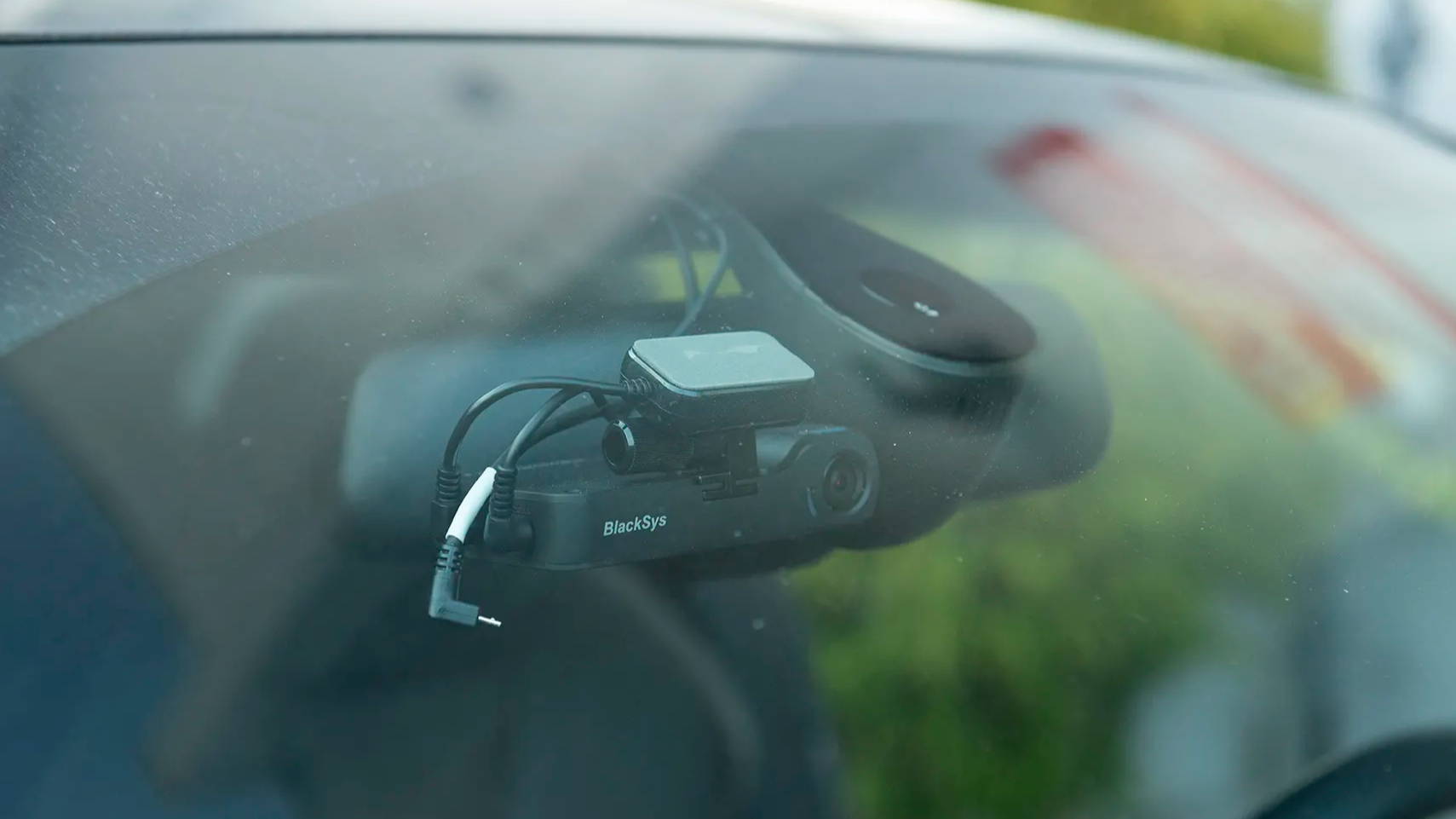 Keeps Watch When You're Away

Pre-buffering parking recording allows you to see footage up to five seconds before the motion occurs. You can choose between time-lapse recordings or standard recording when your vehicle is parked, with the former option saving on time and storage space by only recording one frame per second.
*Hardwiring kit or dash cam battery pack required for parking mode recording.
Full Control at Your Fingertips

To make file transfers easier, BlackSys has an Android and iOS app for the CH-200. With it you can change the camera's settings and download videos straight to your smartphone without having to remove the microSD card.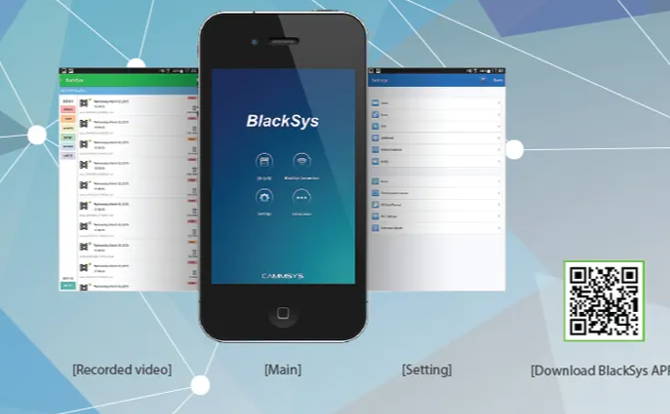 Sample Footage: Motion Detection

Comparison: CH-200 vs CH-100B

Guide: BlackSys Desktop Viewer

Front Camera
Rear Camera
12V Power Cable
Rear Connecting Cable
GPS Mount
Cable Holder Clips
User Manual
1-Year Warranty
Front: Full HD 1080p @ 30 FPS | Rear: Full HD 1080p @ 30 FPS
-20°C - 70°C (-4°F - 158°F)
1-Year Manufacturer Warranty
Never disappointed
Have installed half dozen or so dash cams in all my and my kids cars, trucks and parents vehicles. Have had only minor issues which were quickly addressed by BlackboxMyCar. I've never felt abandoned by their support team. Made sure I was completely satisfied. I'd buy my next cam there again.
Hi Doug, we truly value your business and we thank you very much for continuing to trust us with your dash cam needs. Thanks for leaving a review and for shopping with us! If you have any questions, please don't hesitate to reach out.
No dash cam is perfect
I did some research and watched a bunch of videos. None of the options at Blackboxmycar were 100% perfect. I chose the CH-200 because I wanted 2-channel and it offers the best price and supposed feature (I absolutely do not want my videos on some cloud so I'm not paying for that). I installed it myself in 2017 Honda Pilot. Wife was a big a help in routing the rear camera through the rear tailgate. Otherwise, I really do like the mount for the front is detachable, so you can slide out the unit if you are using it in a rental car.
Like anything, there are trade-offs. I'm using firmware 3.1.9. In actual use, the picture quality is a little grainy and you aren't getting plates off of a car unless it's right in front (during the day), right behind you, or it's not moving. At night, reading license plates from the front camera is impossible due to glare from headlights unless you're close enough your headlights are above or below the plate. If you pay attention, all of the dash cams have this problem and it's masked by blackbox only posting videos taken with the headlight not actually shinning on the rear plates (because the vehicles lights have a really low cut-off), or the plates are white on black where as US plates are highly reflective.
The ADAS system is kind of useless except for the Forward Motion. Lane Departure Warning tells you AFTER you're already in the next lane (which means it's too late) and the Forward Collision is not accurate and even on the lowest sensitivity, it triggers a LOT of false positives.
The phone app works reliably., you just have to tell your phone not to switch off of low power wifi in the phone settings. Unfortunately, not all the settings are available through your phone and you have to use a lap top to get to things like Night Vision (which I don't think actually does anything based on visual comparisons).
Parking mode is problematic. The motion detection is super sensitive and despite being able to set the ...
GREAT CAMERA BLACKSYS CH-200
I decided to purchase the blacksys ch-200 after reviewing other cameras.The install process was easy with the included kit.I like the app so you can view it in real time on your phone.I will be ordering another one for my other vehicle