Best Dash Cams for Trucks
This Year's Best 2-Channel Dash Cams for Truck Drivers
When you have a transport business or company, managing a fleet of commercial vehicles is needed to take care of investments - your vehicle, your manpower, and the trust of your clients and partners for having their goods, or passengers transported safely to their doorsteps.
At BlackboxMyCar, we pride ourselves on providing the highest quality of dash cams - from personal cars, small-scale business, up to bigger institutions such as Justice Institute of BC, Toyota & Scion, Northbridge Insurance, Federated Insurance, Alberta RCMP and Canadian Border Service Agency. Even vehicles of the Korean Government and Japanese Consulate are equipped with our dash cams, and we are dedicated to partnering with more in the future!
For institutions and fleets, it is valuable to have a dash cam installed in your vehicle to make sure that your investment gets the right amount of protection - all day, every day. Our highly-recommended dash cam for you? The all-new BlackVue DR770X-2CH Truck.
What makes the DR770X-2CH Truck a Good Investment for Your Fleet?

We have tested various full-featured premium dash cams from BlackVue, and we can confidently say that it's the DR770X-2CH Truck that's tailored for commercial vehicles and fleets.
While dash cams are typically expected to record the view of the road while the vehicle is running, the BlackVue DR770X-2CH Truck does more - and it's just what fleet managers and owners need.
While a regular 2-channel dash cam works for most vehicles, it's actually impossible to mount one inside large heavy semi-trucks, especially for those that are of a large cargo box truck variety. The reason for this is because the cable length between the front and rear dash cameras wouldn't be long enough and almost all of these vehicles lack a rear windshield for a rear camera to mount to. You simply would not be able to see through your rearview mirror. For that reason, we offer a special dash cam from BlackVue that was created specifically for this scenario. Whether you're a fleet manager of commercial trucks or simply a commercial truck driver of large semi-trucks, this dash cam was made for you.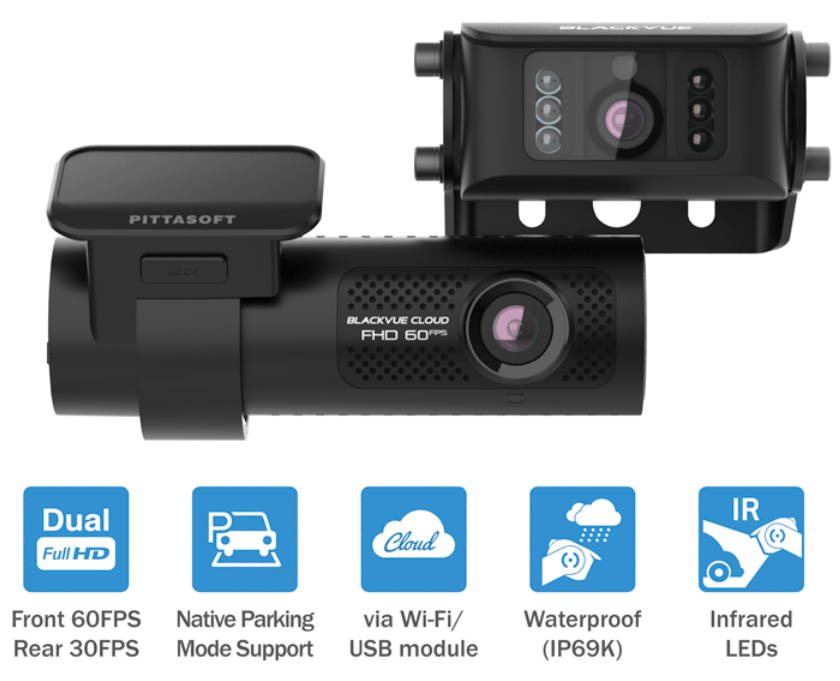 Front to Rear Bumper Surveillance

Keeping your truck protected from the front to the rear bumper is something we are acquainted with. The BlackVue DR770X-2CH Truck includes a front camera to be installed to your truck's windshield, and an exterior-mounted IR rear camera to see what's happening behind the vehicle. Both cameras come equipped with 2MP Sony STARVIS image sensors, a world leader in imaging technology.
To ensure wider coverage, the new DR770X-2CH Truck is capable of capturing the front and rear view in a 139 and 137-degree FOV respectively. It is also equipped with a new SigmaStar CPU and ISP Tuning software responsible for improving white balance, dynamic range, and contrast - perfect for daytime or dusk-to-dawn delivery duties.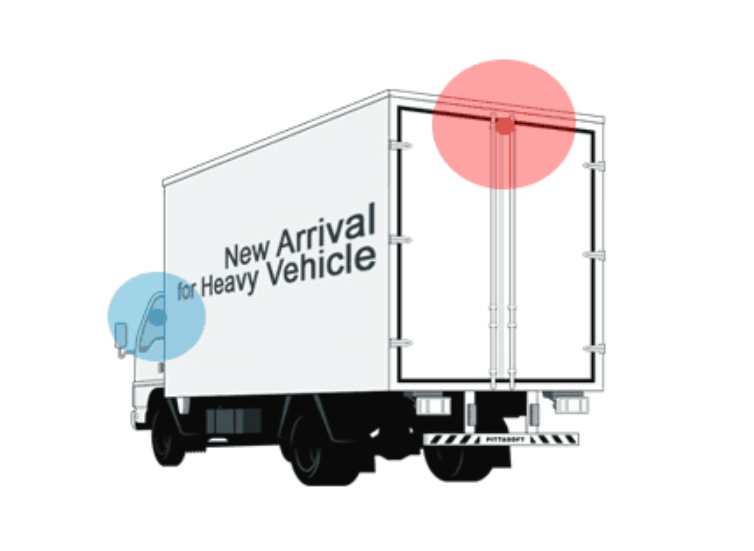 Keeping an Eye on Your Cargo

We understand the responsibility of truckers to keep their items safe and secure from the moment they load them in the vehicle, to the second the customer receives them. This makes the DR770X-2CH Truck's rear camera a total need for any fleet.
Useful for monitoring the rear of trucks and heavy commercial vehicles, BlackVue designed the DR770X-2CH Truck's external rear camera to withstand harsh weather conditions, thanks to its metal waterproof casing. Its Ingress Protection rating (IP69K) indicates that it can withstand power washing so you don't have to worry about having unclear footage when it's raining.
We highly recommend getting the BlackboxMyCar Aqua Shield for your front camera so your videos can be free from external weather factors such as rain, dust, and other environmental particles.
Bringing Light to the Night

We are also aware that deliveries and product transportation may be necessary at odd hours. Thus the luminosity sensor of the camera is engineered to detect ambient light and activates the six infrared lights to assist in identifying vehicles and objects in the dark. When installing, we recommend using the provided screws to secure the waterproof rear camera to a flat surface, through bolting.
Apart from the external waterproof rear camera and IR lights, the DR770X-2CH Truck also includes a 15m (49ft) weather-proof coaxial cable designed for larger vehicles, ensuring pristine video quality even over long distances.
24/7 Truck Security with Intelligent Parking Mode

We recognize the importance of a fleet manager's role, notably in vehicle maintenance, budgeting fuel expenses, assuring driver safety, regulatory compliance, insurance, technology, and, of course, overall budget management.  
Fleet managers are responsible for ensuring that all vehicles are properly maintained, which may be a difficult duty, especially for bigger fleets. Fortunately, BlackVue's technology was specifically built to alleviate the burden of all of these different factors. What's better is you can keep track of everything - from vehicles to drivers - under one app.
With BlackVue Cloud's Remote Live View feature, you may see real-time footage and get to know the environment where your vehicle is, while also ensuring that your driver will not engage in any risky behavior. Vehicle and driver safety? Check!
Your truck may be assigned to various locations every now and then, so it's important to have a reliable companion that will watch over your vehicle, especially in areas that you may not be familiar with. And when you leave your vehicle unattended overnight, the dash cam's parking mode watches your vehicle and uses Motion and Impact detection to notify you of incidents through Push Notifications.
We also want to stress the GPS Tracking feature. This aids in reducing fuel consumption because drivers know exactly where they are going - nobody takes the wrong route and gets lost, which leads to wasted fuel and additional costs.
There's also a Live Auto Upload feature that keeps your footage secure on the Cloud. So in case an incident happens, and you need to show evidence for your insurance claims, you have everything you need safely stored, potentially making you save money from damages. So whether you're managing one truck, or up to 999 vehicles, BlackVue can make the task easier for you.
Motion & Impact Detection mode

Dash cams are the best witnesses to parking accidents because they are always watching and waiting for a collision. You can keep an honest, impartial, accident witness both inside and outside of your fleet vehicles by using the DR770X-2CH Truck.
With Motion and Impact Detection, motions are recorded by the image sensor while impacts are detected by the accelerometer or G-sensor of the DR770X-2CH Truck; while parked, any motion in front of the camera in the set range, or impact to the vehicle, will alert the camera and trigger it to record before and after the event. Truckers and drivers also have the added possibility to choose detection regions to reduce the risk of triggering too many motion recordings due to trees swaying in the wind, or far away moving objects.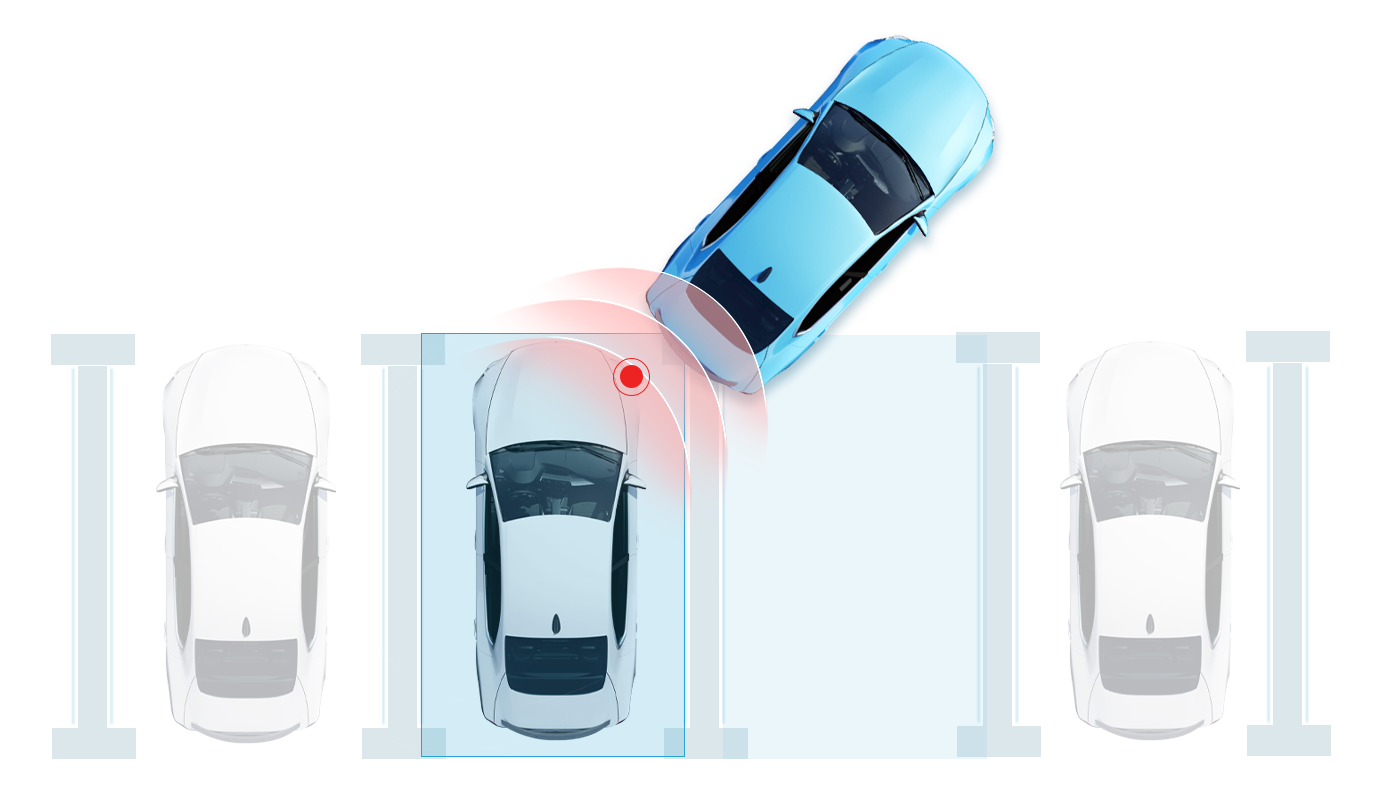 This feature present in the DR770X-2CH Truck is useful for your battery, especially during parking mode. The built-in voltage monitor enables the dash cam itself to monitor your vehicle's battery voltage level. When you hardwire your DR770X-2CH Truck using the hardwiring power cable for parking mode, your BlackVue constantly monitors the voltage coming from your vehicle. You can choose a voltage cutoff value so the dash cam will shut itself down to prevent excessive draining of your battery, using the BlackVue App. 
Moreover, you can also set a timer so that your dash cam will turn off based on either voltage or timer cutoff, whichever comes first. The voltage cutoff values are 11.8V, 12V, and 12.5V, along with options for larger, 24V batteries a well. You can also extend your parking modes with the B130X Ultra Magic Battery Pack or the BlackboxMyCar PowerCell 8.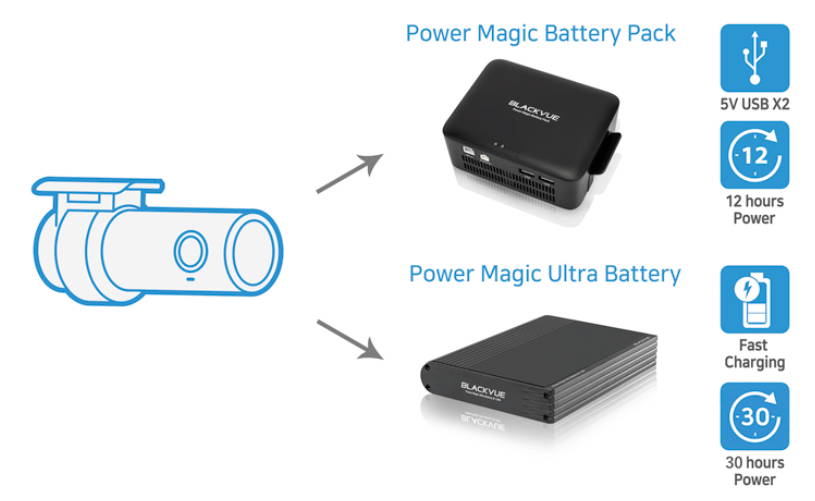 Protecting Your Truck, and Videos in Just a Tap

For maximum protection, the BlackVue DR770X-2CH Truck is also capable of connecting to the industry's best Cloud service: the BlackVue Cloud.
The BlackVue Cloud is the most advanced feature of BlackVue dash cams that boasts Alert Push Notifications, Remote Live View, Video Backup or Auto Upload, 2-way Voice Calls, GPS Tracking, Remote Video Playback, and Live Event Upload - basically, everything you need for your everyday security and for your fleet. You are able to use any pre-existing WiFi connection in the vehicle to provide this, and can easily pair it to it. Alternatively, using a CM100G LTE module, can also turn your DR770X-2CH Truck into a mobile hotspot, giving you more reasons to be in the know and stay connected.
Accessing footage and ensuring it is secured is not a problem with the BlackVue DR770X-2CH Truck, especially with its Live-Event Auto Upload feature. This feature allows the dash cam to automatically upload live streams or recording files in low resolution to BlackVue Cloud.
You can also use the Video Backup feature to directly upload files from your BlackVue dash cam to the Cloud. You have the option of saving a single video or selecting multiple clips for bulk upload. The video that has been downloaded to your phone via the BlackVue app can also be accessed and shared via the Internal Memory menu.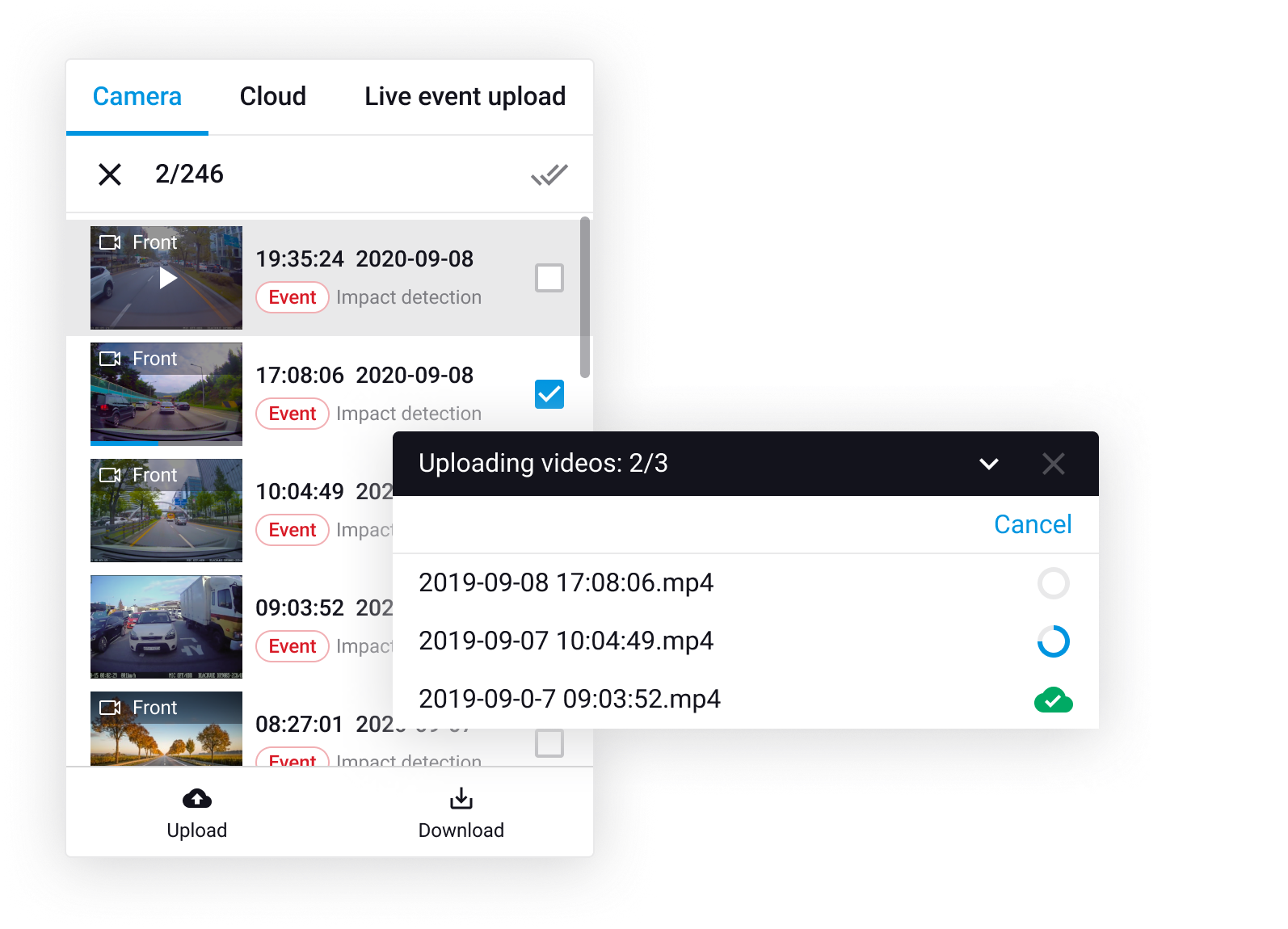 An optional accessory you can add is a BlackVue tamper-proof case which prevents formatting or removal of the SD card, unplugging of power or coaxial cables, and removing the dash cam from the mount. With this, you can ensure that no tampering will be done by either your driver or any other bad-faith actors. All footage on the BlackVue camera is secure and stays that way.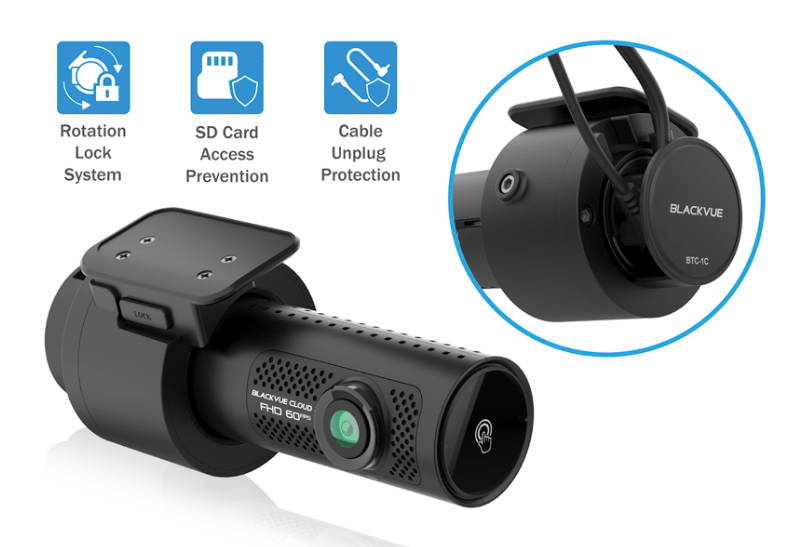 Protect What Matters with the DR770X-2CH Truck!

The BlackVue DR770X-2CH Truck is a fully-featured, and fully-functional dash cam specifically designed for the fleet, delivering the best performance with built-in GPS, Wi-Fi, waterproof design, and Cloud connectivity. Protect your fleet with the DR770X-2CH Truck, now available at BlackboxMyCar!
Our Recommeded Truck Dash Cam Details
High-Quality Resolution: Full HD 1080p @ 60fps front and Full HD 1080p @ 30fps rear
Bitrate: Front 25Mbps, Rear 10Mbps
Video Sensor: 2.1MP Sony STARVIS CMOS Sensor
GPS: Built-in
G-Sensor: Built-in
Night Vision: Built-in for Low Light
Wi-Fi Connectivity: Wi-Fi (Android and iOS compatible)
Viewing Angle: Front 139° Wide Angle, Rear 116° Wide Angle Lens with Field of View
Maximum MicroSD card capacity: 128GB Memory Card
Microphone: Built-in
Speaker: Built-in
Warranty: Standard 1 Year
Rear Camera: Included
Parking Mode: Yes, with Buffered Parking Mode & G-Sensor for Motion and Impact detection
BlackVue Over-the-Cloud: Available
Memory Card: Included
Voice Control: None
Loop Recording, Auto-Start & Auto Recording: Included
Suction Cup or Adhesive Mount: Adhesive Tape