FineVu GX1000 vs. Garmin 67W
Which is the Better Dash Cam Below the $300 Budget?
When it comes to dash cams, we must admit that some of us are unsure about which brand to purchase. With a long list of emerging dash camera names on the market, two that have been known and trusted to deliver are Garmin from the US, and FineVu from South Korea. Today, we'll look at these brands' flagship models, the Garmin 67W and the FineVu GX1000, to see which one can satisfy you the most - particularly below the $300 budget.
Review: Garmin 67w Dash Cam

While Garmin is best known for its lifestyle GPS tracking devices, the company took a leap by entering the car surveillance market. With the 67W dash cam, Garmin established yet another expertise in capturing activities and navigation - this time on the road.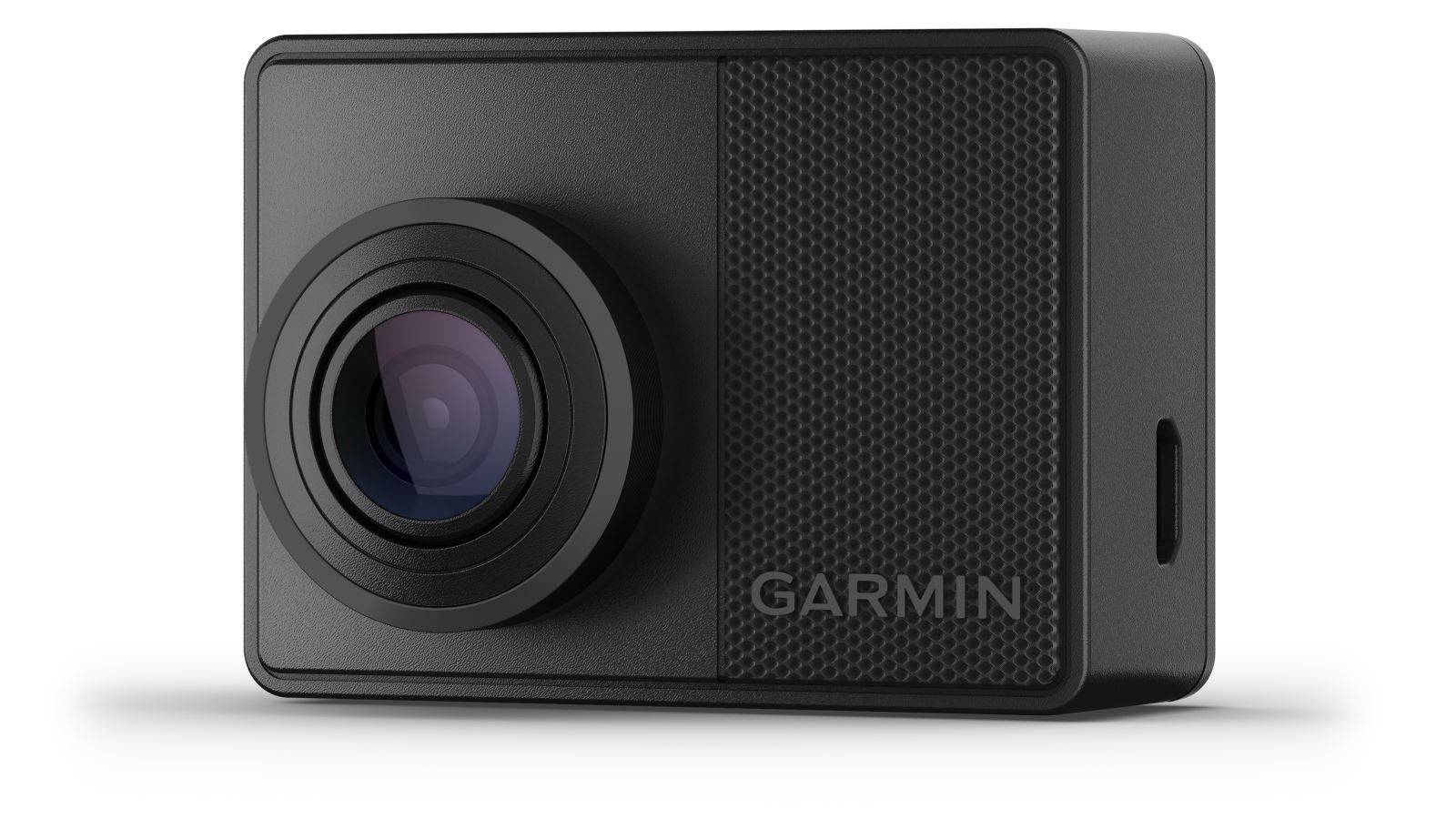 Garmin 67W Image Quality and Recording Capabilities

The Garmin 67w's compact design is aided by the camera's extra-wide 180° field of view, which records important details in 1440p and Garmin Clarity HDR optic videos. Garmin only provides a single-channel system for this model.
In terms of portability, the Garmin dash cam is designed to be pocket-sized, with dimensions of 5.62 cm x 4.05 cm x 2.19 cm. The dimensions make it easier to mount, and there are two power cable routing options - upward and downward - for a more discrete installation.
However, the 2-inch screen size capable of displaying Live View may be difficult for some drivers with poor vision.
What are Garmin 67w's safety features?


In addition to the built-in GPS, the Garmin 67W has a Parking Guard, which alerts the driver and automatically saves the video in the event of an accident, even if the car is parked, for added security. When you're driving and you feel sleepy, the Garmin 67w's alerts will wake you up with "Go" alerts, Lane Departure Warnings, and Forward Collision Warnings.
Does the 67W have a voice control feature?

To keep the drive focused on the road, the 67W also has a Voice Control feature, which allows you to command your camera to save videos, start and stop recording audio, take snapshots, and more. This allows the driver to operate the dashcam while keeping his hands and attention on the wheel.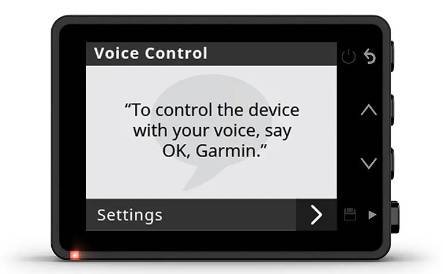 Does this Garmin dash cam have a mobile app?

Garmin also has an app called Garmin Drive that automatically stores videos in a cloud vault. You can instantly share videos via WiFi by simply sending a link and passcode.
Through its unique Travelapse feature, it can also condense long driving hours into minutes of highlights. These videos can be accessed in the online vault for up to 24 hours after they have been uploaded. Garmin also offers paid subscriptions to extend the accessibility plan.  
Review: FineVu GX1000 Dash Cam

If you have the budget for the Garmin 67W, that means you can also get the FineVu GX1000. And if you're already impressed with what Garmin has to offer, you might be surprised at what the GX1000 can do for the same price range.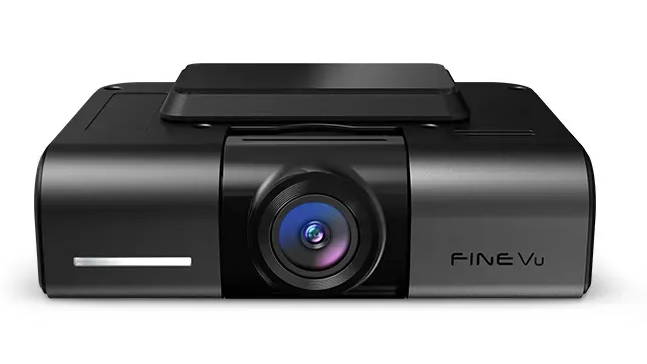 FineVu GX1000 Image Quality and Recording Capabilities

The GX1000, which is now available for pre-order at BlackboxMyCar, is expected to have a plethora of features for the driver and passengers' complete safety and convenience while remaining reasonably priced.
True enough, this FineVu is packed with convenience, security, and image quality features, making it FineVu's first camera with 2K QHD in front and back.
When compared to the 67w's 1440p image resolution, the GX1000's image quality is undeniably superior.
The FineVu GX1000 has 5.1MP Sony Exmor R STARVIS image sensors in the front camera and another set of 5.1MP in the rear. Yes, both have the same image sensors that allow you to see both the road ahead and the traffic behind you.
The GX1000 provides excellent 2K QHD @ 30FPS video footage, aided by HDR and Auto Night Vision, which optimize video quality by automatically tuning to deliver bright images in low-light and high-contrast settings.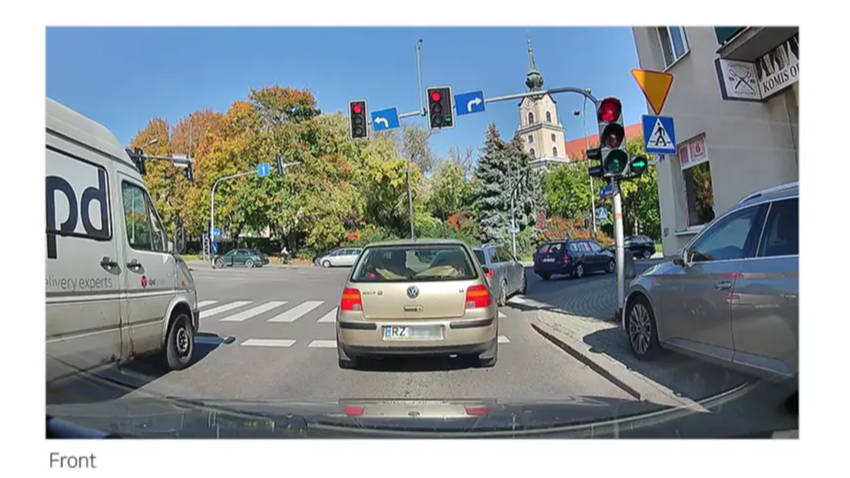 What makes the GX1000 a smart dash cam?

Aside from the 2K QHD front and rear camera resolutions, the GX1000 also has cutting-edge safety features that the 67w - or any other dash cam brand - does not have, such as AI Damage Detection 2.0, AI 2.0 Temperature Monitoring, and Auto Language Adjust.
What is the AI Damage Detection 2.0 update on the GX1000?

In the event of an impact, AI Damage Detection uses machine learning technology and sensors to automatically scan the entire vehicle body structure.
The damaged area is divided into eight directions and the impact size levels are reported. When you get back into your car and start the engine, the GX1000 will notify you of the impact and display a video clip of the incident as well as the area that was most likely hit.
Above this new feature, the GX1000 also includes the number of safety features such as an Advanced Driver Assist System (ADAS), Speed Camera Alert and Driving Rest Guide.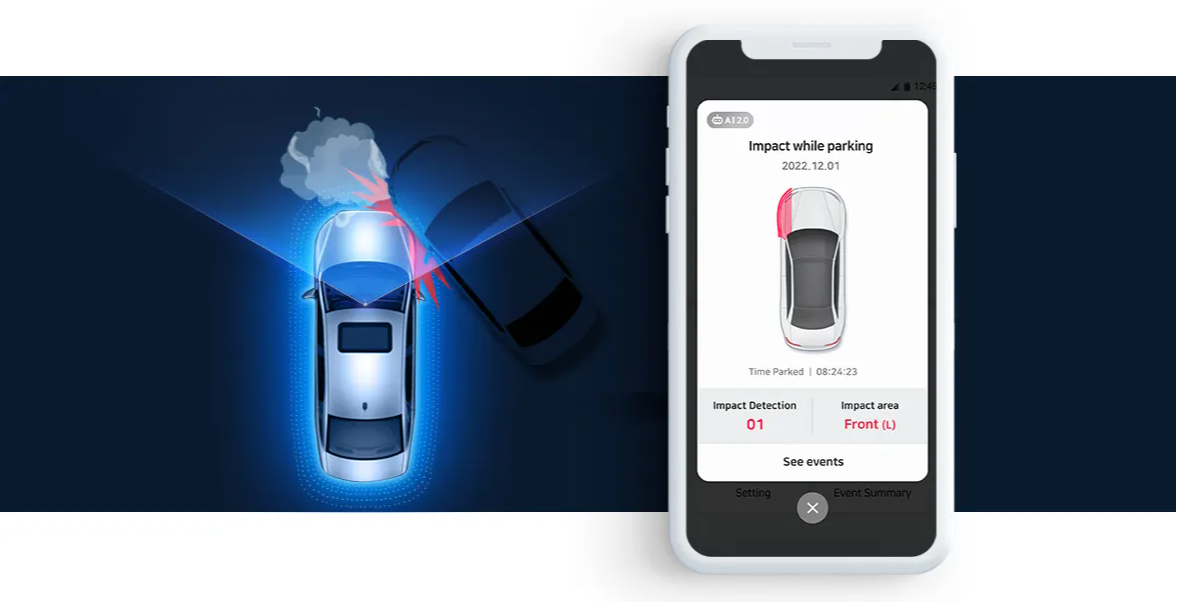 What is the AI 2.0 Temperature monitoring feature of the GX1000?

While some dash cams easily shut down when exposed to hot regions and temperatures, the FineVu GX1000 ensures that it will continue to do its job even if it becomes hot.
Thanks to the AI Heat Monitoring, the FineVu GX1000 is designed to withstand high temperatures in hotter climates, constantly monitoring the ambient temperature and switching to Power Saving Mode if extreme heat is detected.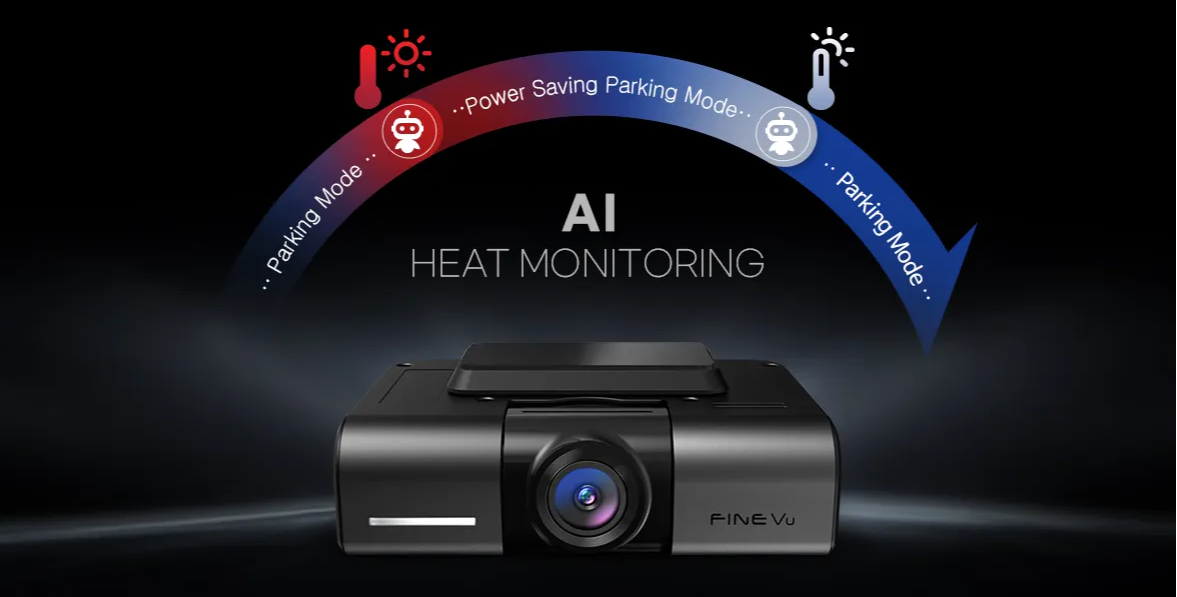 What are the GX1000's Convenience Features?

The GX1000 also has a Power Saving Mode to ensure that you get the most out of your dash cam. When parked, the GX1000 consumes only 0.06W for two channels with its GPS connection turned off. It also has the Smart Time Lapse feature, which ensures that impacts and events are properly captured while tripling, if not quadrupling, the storage capacity on your microSD card.
While the 67w has a 2-inch screen, the GX1000 has none. Video playback will be viewed on theapp, which is more easy and hassle-free due to the built-in FineVu WiFI connectivity. FineVu also improved the user experience by adding low voltage shut off features, anti-flicker, and new 15 fps settings, all of which can be controlled via phone app.
PRODUCT COMPARISON: GARMIN 67W vs. FINEVU GX1000

2K QHD @30FPS | 2K QHD @30FPS
Garmin Clarity HDR 3.70MP
Sony STARVIS IMX335 Sensor - 5.1 MP in front + 5.1 MP at rear
Compact Design, Parking Guard, Driver Alerts, Voice Control, 180-degree field of view, up to 512 GB SD card capacity, Garmin App, Wi-Fi, Remote Live View
2K QHD and 5.1 MP Sony STARVIS image sensors for both front and rear cameras, Night Vision, Smart Time Lapse Feature, Voice Controls, Heat Resistance, Free Samsung 32 GB sd card, FineVu app, Parking Mode, Speed Camera Alerts, Driving Rest Guide, Free Hardwiring and Cigarette Cable, Wi-Fi, GPS, AI Damage Detection 2.0, AI Parking 2.0, 1-CH recording, Power Saving Parking Mode, Bitrate Control
Verdict: Garmin 67W Full HD Dashcam vs. FineVu GX1000 2K QHD dash camera

In terms of car surveillance, Garmin and FineVu are well-known brands, offering dash cams for a diverse range of budgets.
However, FineVu has a broader expertise in terms of product line up and capabilities focusing on dash cams. This is demonstrated by the number of smart advancements that they include in their dash cams, such as the GX1000.
Security-wise, the GX1000 can capture clearer and more footage thanks to its dual channel system as well as its 2K QHD Sony STARVIS sensors. This means it can capture both front and rear images, as opposed to the 67w, which only serves a single channel system.
The AI Damage Detection, AI Temperature Monitoring, and Smart Time Lapse features on the GX1000 add convenience and security. The 67w provides the fundamentals, whereas the GX1000 more than doubles, if not triples, what the dash cam user can get for their money.
With all of the new features we mentioned, most of you might expect this dash cam to be pricey, probably exceeding the $300 budget. The good news is that BlackboxMyCar offers the lowest price guaranteed for the FineVu GX1000 today.