All Warehouse Deals items are new. The original packaging may be damaged from shipping/delivery to our warehouse.
ThinkCar ThinkOBD 100 Diagnostic Scanner

User-friendly by design, built to give you quick results. The ThinkOBD 100 is the entry-level OBD-II scan tool in the lineup of ThinkCar's products, which includes the popular ThinkDiag and the new ThinkScan series. The ThinkOBD 100 is the perfect scan tool for users looking for a straighforward tool for basic vehicle maintenance. Just plug it into your vehicle's OBD-II port for a quick, easy scan.
Compatible with Most Cars

Full OBD-II diagnostics functions, such as Read/Clear Codes, Freeze Frame, Smog Check or I/M Readiness, O2 Sensor Test, On-Board Monitor, and EVAP System Test.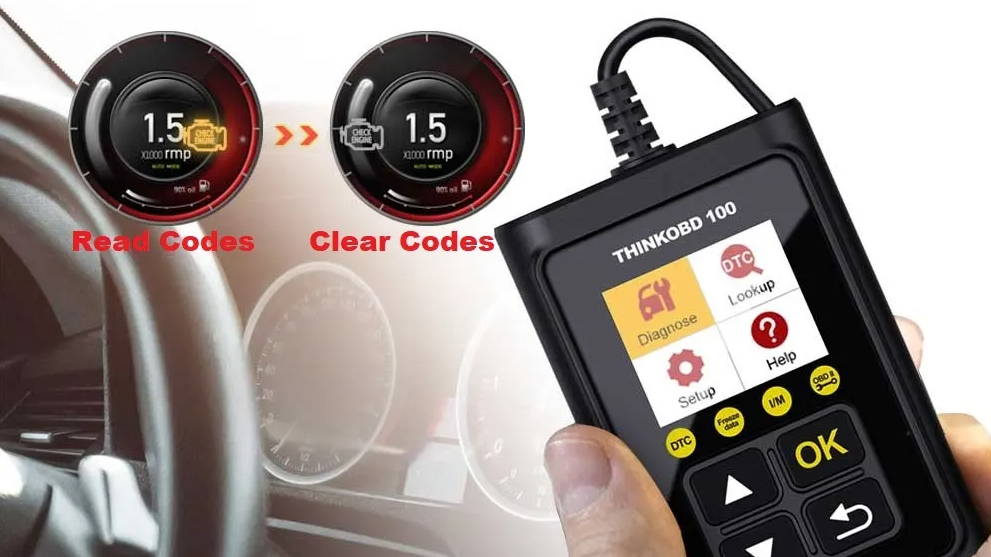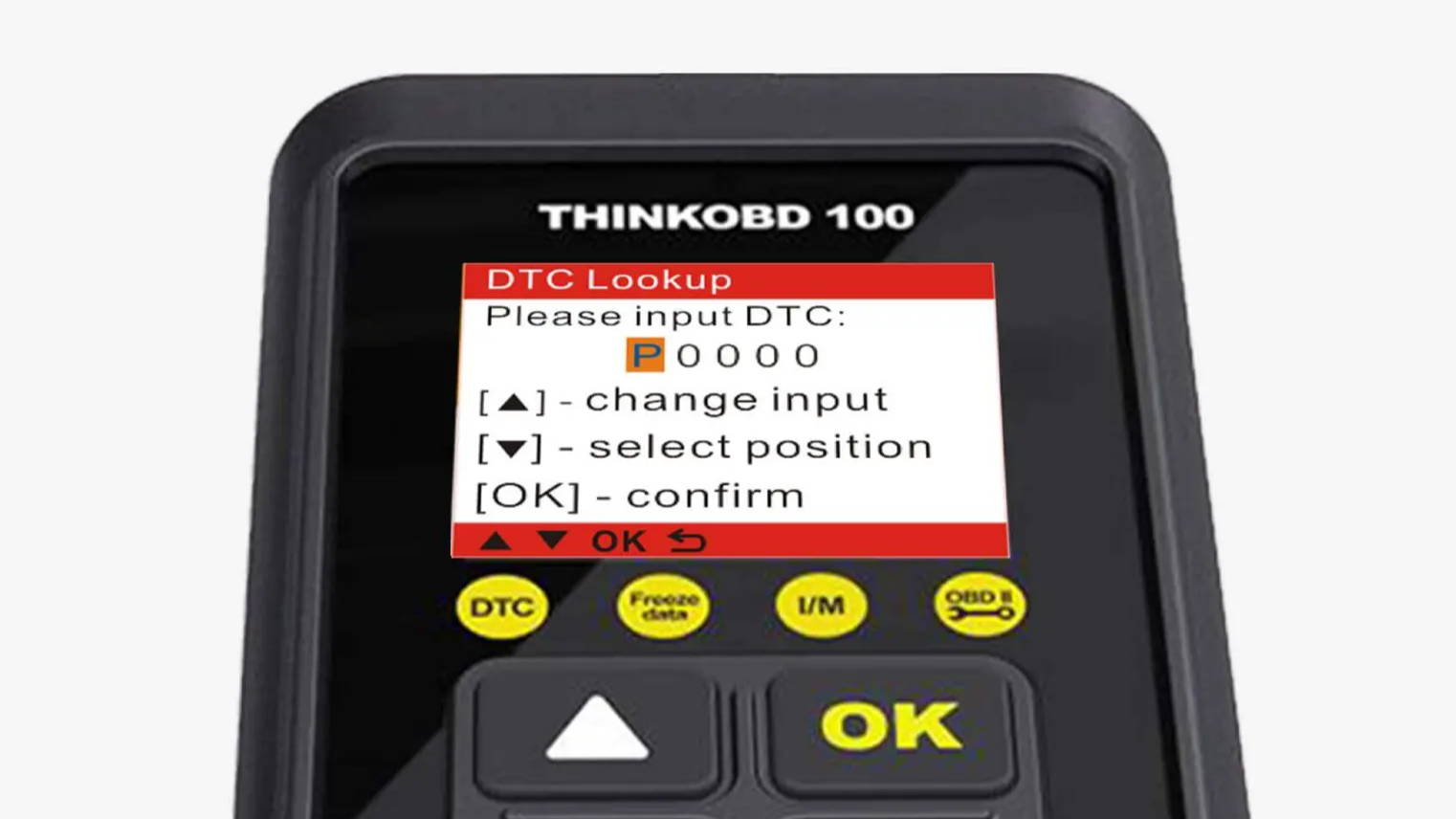 Built-in Fault Code Library

The ThinkOBD 100 comes with a fault code library built into the device, allow you to conduct quick searches and code lookups right on the device
The ThinkOBD 100 is built to work with most 1996 and newer gasoline vehicles, 12V diesels and light trucks that are OBD-II compliant.
Supported OBD-II protocols: KWP2000, ISO9141, J1850 VPW, J1850 PWM and CAN.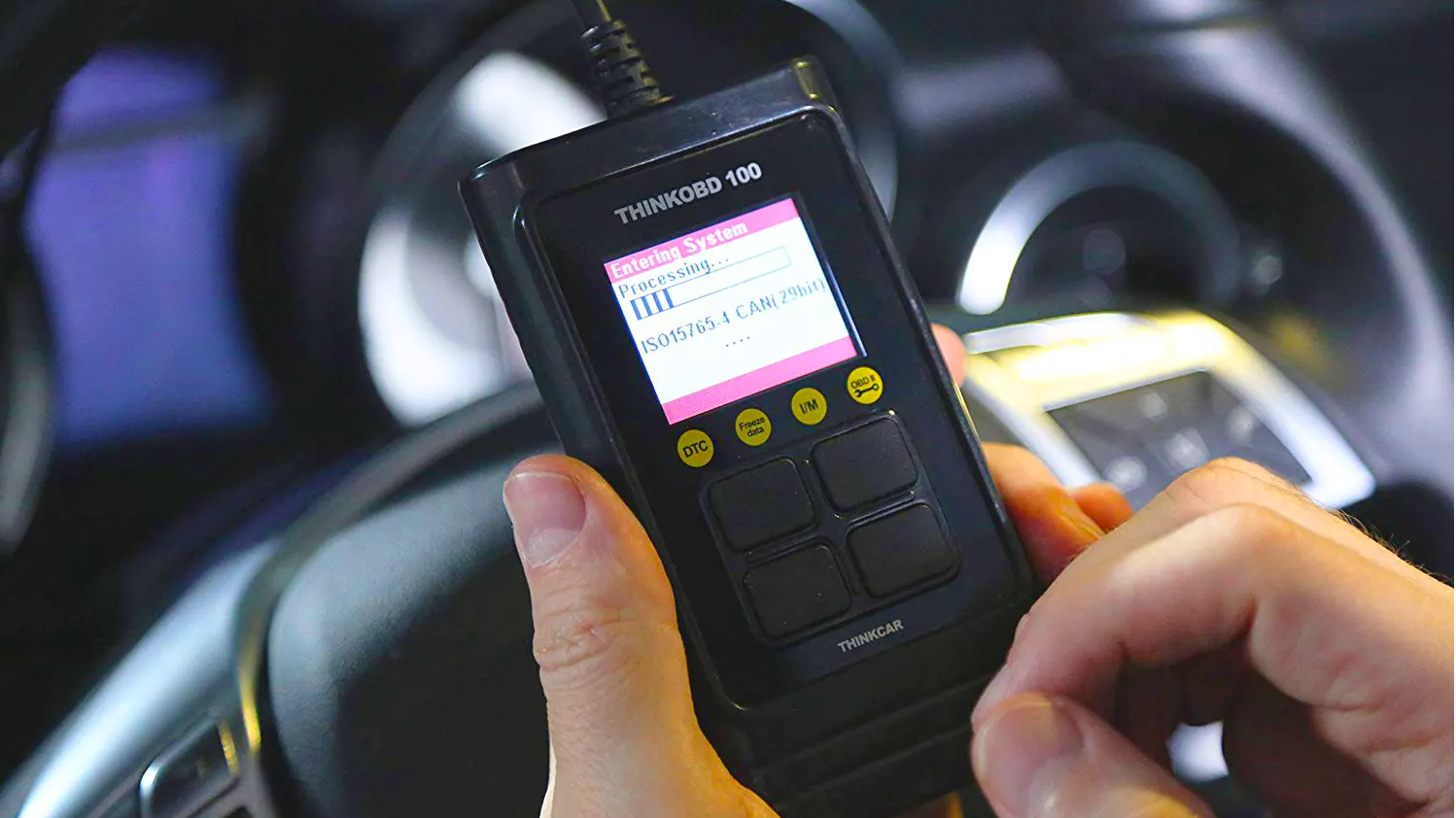 Comes with lifetime subscription-free updates. Can be used on multiple vehicles.
Straighforward, Easy-to-Use

The ThinkOBD 100 is a simple "plug and play" diagnostic scan tool that offers full OBD2 functions. Just plug it into your vehicle's OBD-II port and turn on the ignition to start scanning.  
Its compact, durable design fits perfectly in your palm, and all the data and scan results are displayed clearly on the built-in 1.77" TFT color screen. There is no mobile app or software to install or activate, and no batteries to charge and no need for separate power supply.
Front Camera
12V Power Cable
Mini USB Cable
GPS Logger
Cable Clips
Adhesive Mount Stickers
Trim Removal Tool
User Manual
1-Year Warranty
External Module (included)
-20°C - 70°C (-4°F - 158°F)
Built-in (802.11n 2.4GHz / 802.11 ac 5GHz Dual Band)
1-Year Manufacturer Warranty