[BACKORDER; Signature Bundle] Thinkware U1000 Dual Channel + Cellink NEO + Bonus 1-Year Warranty
The Thinkware U1000 is currently backordered and are expected to be available for ship-out in early-November.
Signature Bundle: Thinkware U1000 + Cellink NEO
Twice as powerful as the Q800PRO, the U1000 opens up a whole new world in dash cam possibilities with 4K UHD, Energy Saving 2.0 and Thinkware Cloud.

The most anticipated dash cam of the year, the U1000 4K dash cam is the new flagship dash cam from Thinkware. Equipped with a 4K Ultra HD resolution and an 8.42MP Sony Starvis image sensor, the U1000 is able to record pristine quality video day or night. Energy Saving 2.0 with the available radar sensor drastically lowers power consumption in parking mode, making the U1000 one of the best dash cams on the market.
Capture your adventures ahead in 4K beauty with the new Thinkware U1000 dash cam.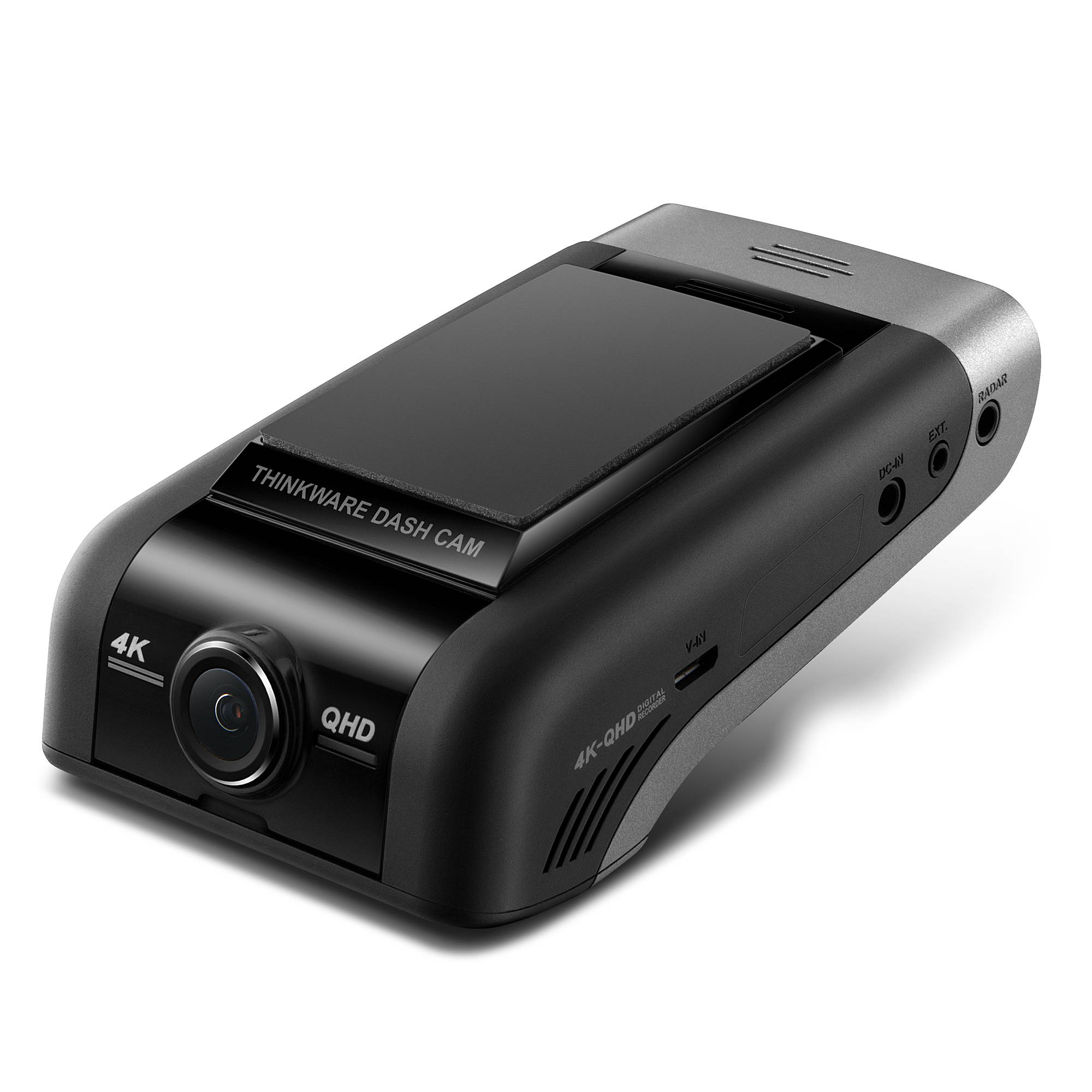 Stay tuned for our first look videos and reviews.
Subscribe to our YouTube channel for the latest news, reviews, and guides.
Thinkware U1000 Front and Rear Cameras
Cellink NEO
Cellink 12V Input Cable
Cellink Direct Hardwire Cable
128GB + 32GB MicroSD Card
CPL Filter
Premium Installation Kit
BlackboxMyCar Stickers (x2)
1-Year Warranty + Bonus 1-Year Warranty on Thinkware U1000 Dual-Channel Dash Cam
-10°C - 60°C (14°F - 140°F)
1-Year Manufacturer Warranty + Bonus 1-Year Warranty
A dash cam stands for a dashboard camera that is mounted inside the vehicle, usually on the front windshield. A dash cam, depending on the model, can do many things such as record both when the vehicle is being driven and when it's parked, record audio, provide a connection to a smartphone app so that video can be reviewed and saved on the spot, etc.
An IR dash cam is a dash cam with infrared lights that provide recording details under poorly-lit conditions, as well as total darkness. These are dual-channel dash cam setups with a regular front-facing unit and a secondary unit that comes with infrared lights.
The secondary unit is typically mounted to face and record the interior of the vehicle, and thus is especially recommended for rideshare users, such as for Uber and Lyft, or for commercial use, such as fleet managers.
Why buy a premium dash cam?
There are a few reasons as to why this is the case, and these reasons make a huge difference. Learn more about premium features including design, parking mode, smartphone integration, 4K UHD video resolution, g-force, ADAS, memory card storage and more.
Parking mode recording is a feature of a dash cam that keeps your dash cam recording footage even when the vehicle is off. Typically found only in premium dash cams, parking mode provides around-the-clock protection and surveillance for the vehicle.
The wi-fi feature in a dash cam is what allows a smartphone to be paired to the dash cams. Unlike a regular wi-fi network signal that gives you internet access, the purpose here is just to connect the dash cam and smartphone together.
The GPS feature in a dash cam shows the vehicle's speed and, for some models, the location of the vehicle with Google Maps integration.
How much footage will my memory card store?
Please note the below are averages and may differ unit to unit.
How do I install my dash cam?
There are 4 different methods to installing your dash cam which vary in difficulty. Check out our install guide for details.
Where do I find the latest firmware?
What is the return policy?
We fully stand behind our products and are absolutely confident that they will meet and exceed your highest expectations. However, within 30 days of purchase, if you are unhappy with your unit or if you simply wanted to try out a dash cam, we will refund your money. No questions asked. For more details, click here.
Glad I waited so long for the perfect camera.
Wanted a good camera quality because I have 70% tint on my windshield and 5% tint in the back. I accidentally ran over a skunk and caught it on my camera.
Surprisingly good
After a lifetime of seeing such terrible dashcams and dashcam quailty, it unbelievable to see such a step forward. Its no where near as user friendly as a "ring" camera or anything, but undoubtedly this is the best dashcam available today. The technology is a bit behind in user friendliness but its easy enough to connect and download footage withought fumbling with the SD card, and the quality of the footage is incredible. Definitely a must buy until something better inevitably releases.
Great Support!
If you're new to Dashcams, I can't think of anyone better to hold your hand through the learning stages than BlackBoxMyCar.com. They'll take your questions seriously, no matter how naïve you think they may be. They're really the only place you should go for Dashcam purchase and support.