LTE Module Network Compatibility

The BlackVue CM100 LTE Module is compatible with nano-SIM cards from the following networks: AT&T, T-Mobile.
BlackVue DR750X-3CH Plus Full HD Cloud Dash Cam

A Triple-Channel Dash Cam with BlackVue Cloud Connectivity
Keeping the same ultra-stealth design, Full HD @60FPS video quality and no-hassle Cloud integration, the DR750X-3CH Plus offers a fundamental upgrade from its predecessors - an improved image sensor. Your footage has never looked better.
Capture Your Drive Inside and Out

Both front and rear cameras delivers clear details in both shadows and highlights thanks to the high sensitivity and wide dynamic range of the improved back-illuminated Full HD Sony STARVIS™ image sensorsFull HD Sony STARVIS™ image sensors.
The interior camera can record even in full darkness with its infrared LEDs.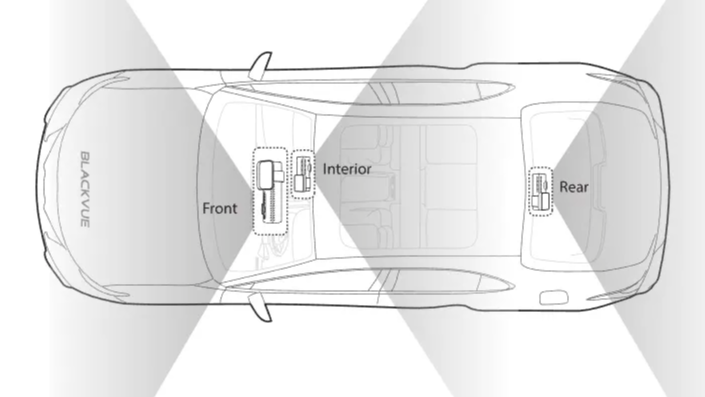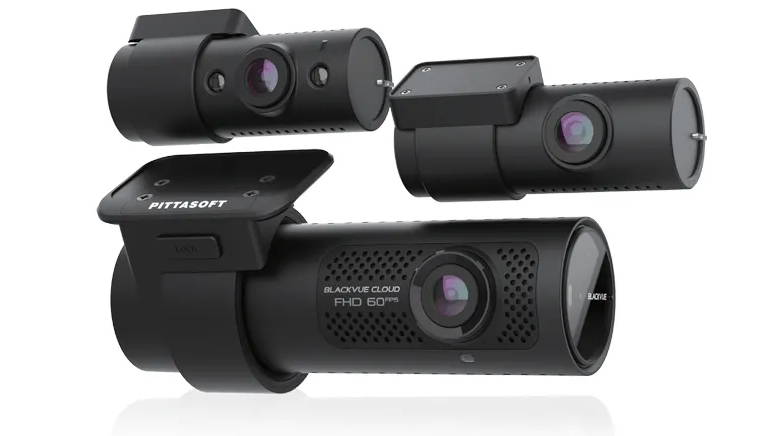 Capture the Inside in Full HD, too!

Powered by an HD Sony CMOS image sensor, the IR camera records in-cabin activities in HD 720p at 30 frames per second at a 119° view angle.  
Designed with taxi and rideshare drivers in mind, the DR750X-3CH Plus' interior IR camera truly sees in the dark, even pitch-black lighting conditions, thanks to its integrated infrared LEDs that activate automatically based on the ambient light.
Built-in Impact & Motion Detection

With advanced parking mode technology, your dash cam automatically records any bump or physical movement on the vehicle when left unattended. Buffered recording even includes the few seconds before and after the triggered event, so you get the complete picture.
The DR750X-3CH Plus comes with the BlackVue Hardwiring Kit so you can connect the dash cam to your car's fuse panel and your BlackVue will go into Parking Mode when you leave your vehicle, without the need for additional accessories. The dashcam will switch to Parking Mode automatically when vehicle ignition is turned off. Voltage cutoff and timer can be set in the BlackVue App.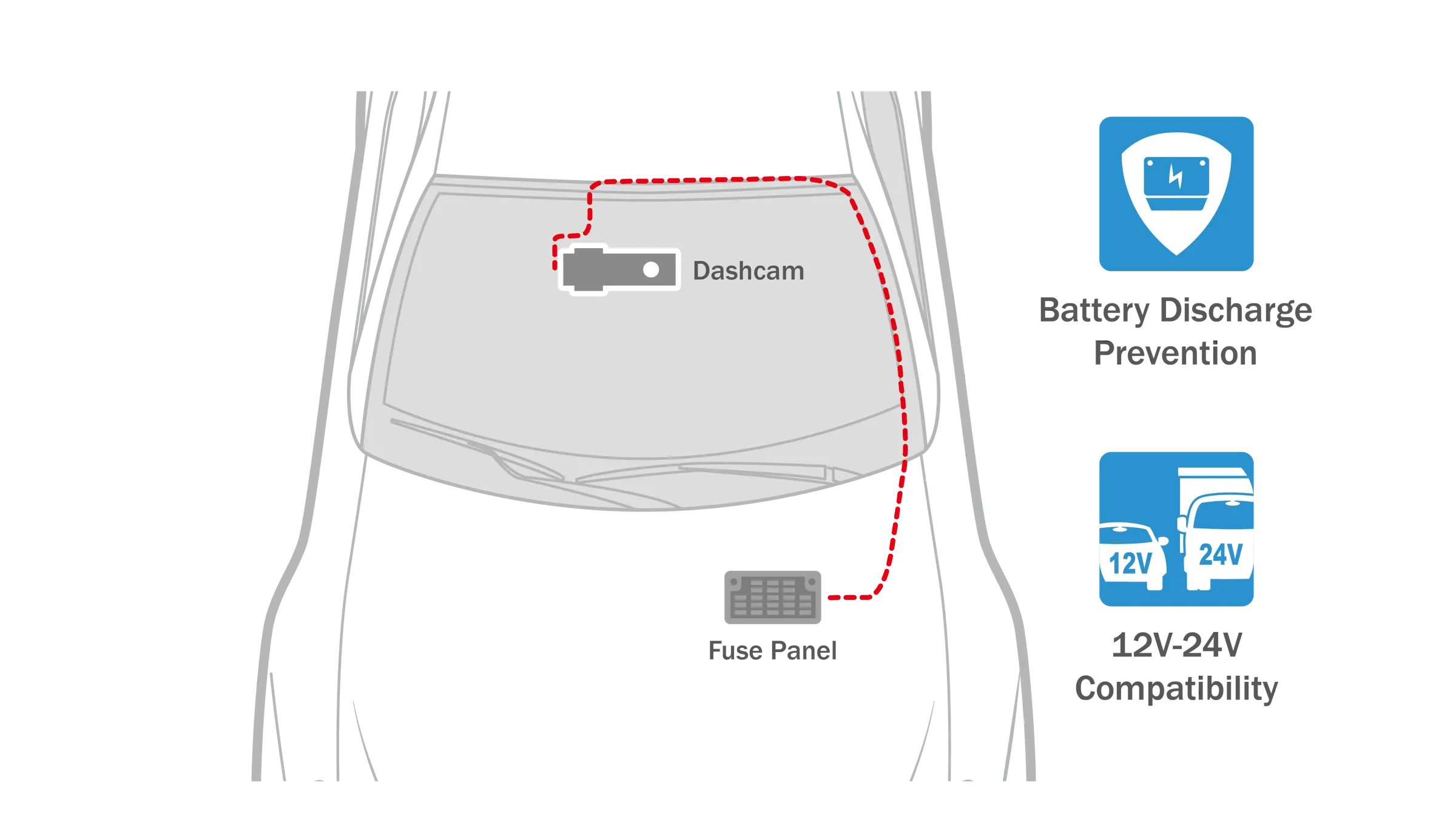 Certain makes/models of vehicles (BMW specifically) may require an extended hardwiring kit if the fuse box is located in the trunk. Please contact us if you need a hardwiring kit extension service.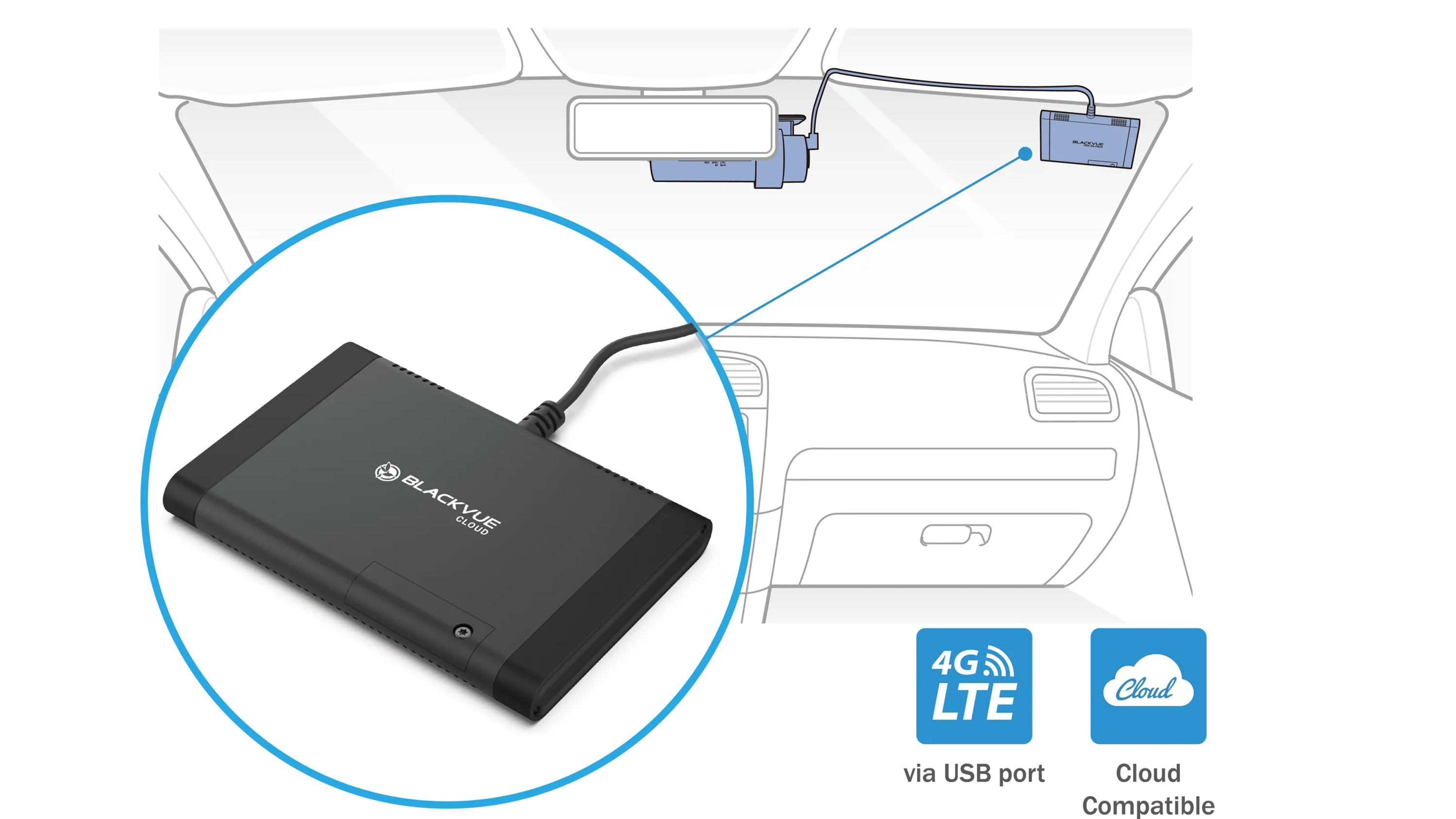 WIFI & 4G LTE Connectivity

With ultra fast dual-band built-in wi-fi & GPS, you can access and download your footage to your phone in blazing speed. No more lengthy buffering when you're trying to figure out who (or what) bumped your car. Get location data right through your desktop or smartphone app viewer, all at the touch of a button.
You can also connect to the free BlackVue Over the Cloud account via a third-party wireless WiFi hotspot of the dedicated LTE Connectivity Module (CM100LTE) to enjoy great features like Instant Push Notifications, Remote live view, GPS tracking, Cloud backup, two-way communication and more.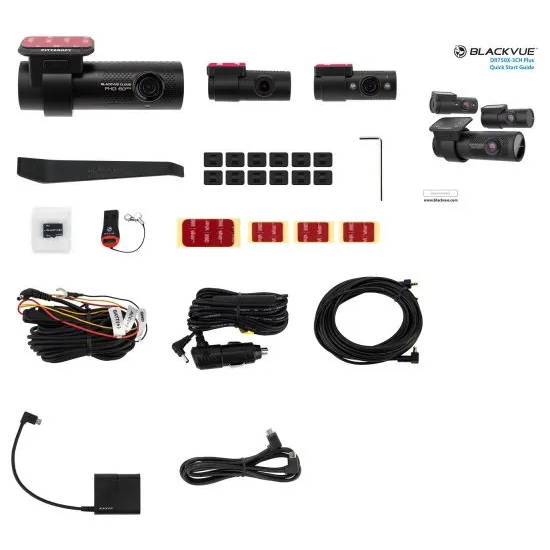 Front Camera
Rear Camera
Interior Infrared (IR) USB Camera
Quick start guide
Pry tool
Cable clips (12EA)
Allen wrench
microSD card
microSD card reader
Spare mount sticky pads
Hardwiring power cable
Cigarette lighter power adapter
Rear camera connection cable (6m / 19.68ft)
USB Hub
Interior camera connection cable (USB, 1.5m / 4.9ft)
Resolution (Front | Rear | Interior)
1080p Full HD @ 60FPS | 1080p Full HD @30FPS | 720p HD @30FPS
Sony STARVIS CMOS Sensor (approx. 2.1MP)
Wide-Angle View (Front | Rear | Interior)
-20°C - 80°C (-4°F - 176°F)
1-Year Manufacturer Warranty
Manuals:
Desktop / Mobile Viewers
Firmware
Fantastic product, Fantastic service
while the product and app are exactly what i needed to deter even MORE vandalism on my truck, the extraordinary customer service is where this company shines. my order was missing two items needed for installation of the hardwire from the battery pack to the fuse box, so I emailed them about my situation. The next day, Charles contacts me to get to the bottom of this and found that it indeed was shipped without those items and replied that he'd remedy it asap. Where most companies would give you the run-around or even ignore you, BlackboxMyCar is a cut above the rest, by far. I highly recommend them
Super happy with Blackview 750x3ch 10
Super easy to install And the black view YouTube channel super helpful
Best for needs!
Had this camera system recently installed by a trusted professional. The 3 cameras are perfectly placed and set up for a car that sits to be monitored due to working from home. Piece of mind I need when my car is in spectator mode.. Lol! Thank You BlackBoxMyCar!! You have the prices that can't be beaten!