Download the latest GNET G-ON3 Firmware

Download the GNET G-ON3 Firmware (gnet_v4_fw_20211130) for the latest updates on features like GPS, Cloud, voice guidance and G-Sensor sensitivity.
GNET G-ON3 2K QHD 3-Channel Cloud Dash Cam

The G-ON3 is a 3-channel dash cam system, packed with features including GNET's withCLOUD® service. Equipped with Sony STARVIS sensors, the G-ON3 delivers high quality 2K QHD videos day and night. Included inside the box is a GNET 128GB microSD card and GNET hardwiring kit.
3-Channel So You Don't Miss Anything

The GNET G-ON3 offers complete recording coverage of your vehicle - making it the perfect dash cam solution for rideshare and anyone else who wants to record what happens inside the vehicle in addition to front of and behind.
Capture the front, rear and interior of your vehicle with wide-angle lenses: 140° front, 140° rear and 180° interior.
Clear Recording Quality Day and Night

HDR (High Dynamic Range) expands the range of brightness from the brightest to the darkest, as close as possible to what the human eye see. For example, apply HDR when passing through a dark tunnel adjusts the light reflections in the tunnel to bring color to life. When passing through a dazzling road, the sunlight is adjusted to make things look sharp.
Image Sensor:
Front : SONY IMX335 STARVIS 5MP CMOS Sensor HDR
Rear : SONY IMX323 EXMOR 2MP CMOS Sensor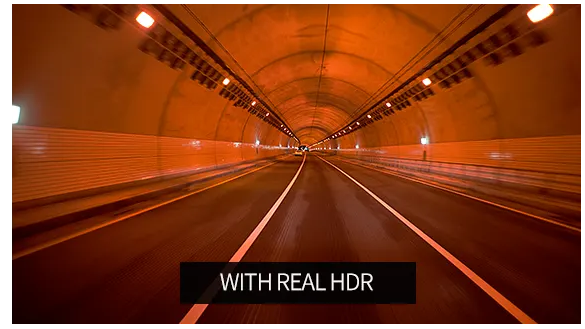 Advanced File Compression

H.265 compression rate is up to 2 times higher than H.264. It means your 256GB microSD card with H.265 can contain more data as a 512GB microSd card with H.264.
With H.265 compression technology, your video resolution will go up, but your video file sizes aren't changing one bit.
Exclusive withCLOUD® System

GNET's withCLOUD® provides live video streaming, management tools, GPS tracking, GEO-fencing, and driving statistics. It allows you to playback recorded footage remotely anytime and anywhere, as long as the dash cam is connected to a wireless hotspot.
Other withCLOUD® features:
Live Streaming - You can monitor the driver and your vehicle as well as playback recorded footage.
Live GPS tracking - Let you know the location of the driver by tracking vehicle's routes and monitor of a driver traffic conditions.
Driving Analytics Report - It allows you to view your driver details in one sheet. It can improve vehicle safety and driver safety by knowing how your drivers are driving.
Geo-Fence - With Geo-Fence,a designated location will be defined and notified to drivers with a security alert.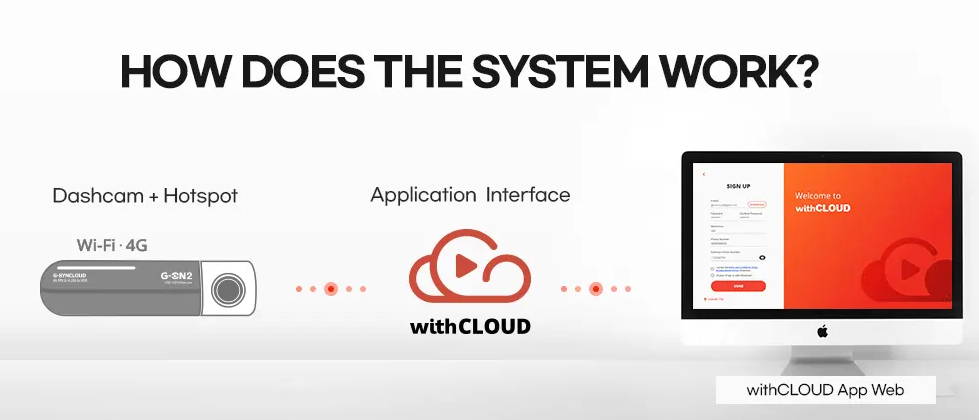 Connect to withCLOUD® via 3G/ 4G/ Router telecommunication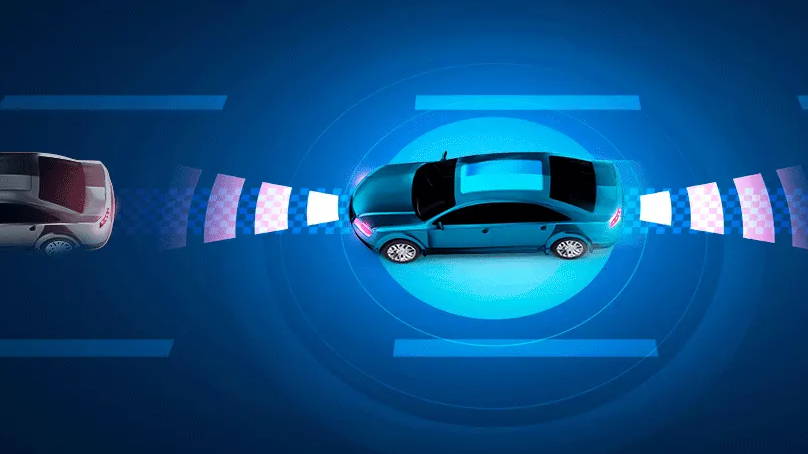 External GPS included to enable ADAS.
Safe Driving Assistance System

The free GNET app offers a smarter way to use your dash cam. Just connect your dash cam to your smartphone using the GNET mobile app and you can manage all camera settings including resolution, sensor, time, sound, cut-off voltage and more.
3 safety alerts:
Front Vehicle Start Alarm System
Front Collision Warning System
Lane Departure Warning System
Extended Parking Mode with Time Lapse

GNET Time Lapse supports continuous recording at 1FPS in parking mode. It finds optimized memory capacity and provides extremely longer recording time than normal parking mode.
In the event impact or motion is detected, recording is bumped up to 10FPS (motion) and 30FPS (impact), and the incident footage is saved in a separate folder on the microSD card.
Motion Detection: Movement in 3 metre range
GNET Hardwiring Kit included to unlock parking surveillance out-of-the-box.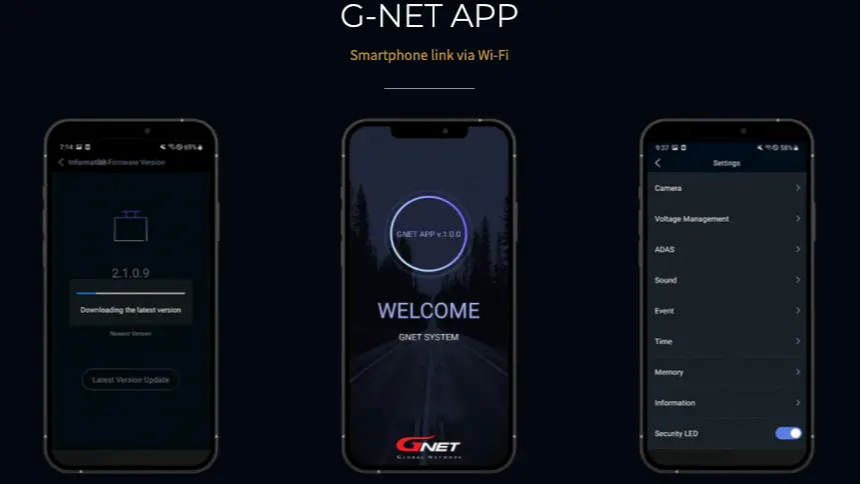 Connect to GNET Smart phone application via Wi-fi dongle
All The Features At Your Fingertips

You can easily set up device registration, real-time video setup, recorded video list, and customer support through the mail screen. Using the Smartphone APP, you can upgrade the firmware and play video as well as configure various settings.
Front Camera
Rear Camera
Interior Camera
Rear Camera Connection Cable
Interior Camera Connection Cable
Wi-Fi Dongle
External GPS
microSD Card
GNET Hardwire Kit
Mounting Tape
Quick Start Guide
1-Year Warranty
Resolution (Rear | Interior)
Wide-Angle View (Front | Rear | Interior)
Operating Temperature
(On Parking Mode)
-20°C - 60°C (-4°F - 148°F)
-30 °C ~ 80 °C (-22°F - 176°F)
1-Year Manufacturer Warranty